Former Congresswoman Gabrielle Giffords, a co-founder of the gun violence prevention organization Americans for Responsible Solutions PAC, joined U.S. Sen. Sherrod Brown and U.S. Senate candidate Ted Strickland to kick-off the Ohio leg of the 2016 Vocal Majority Tour, a six-week, 14-state national bus tour that stretches until Election Day.
They were at the Lakewood Coordinated Field Office and focused on reaching out to the vocal majority of Americans who support common-sense gun violence prevention laws and urge them to vote to reduce gun violence this November.
They also attended a roundtable on the common-sense measures needed to reduce gun violence in Ohio and beyond at Garfield Middle School on Detroit Avenue in Lakewood later Saturday afternoon.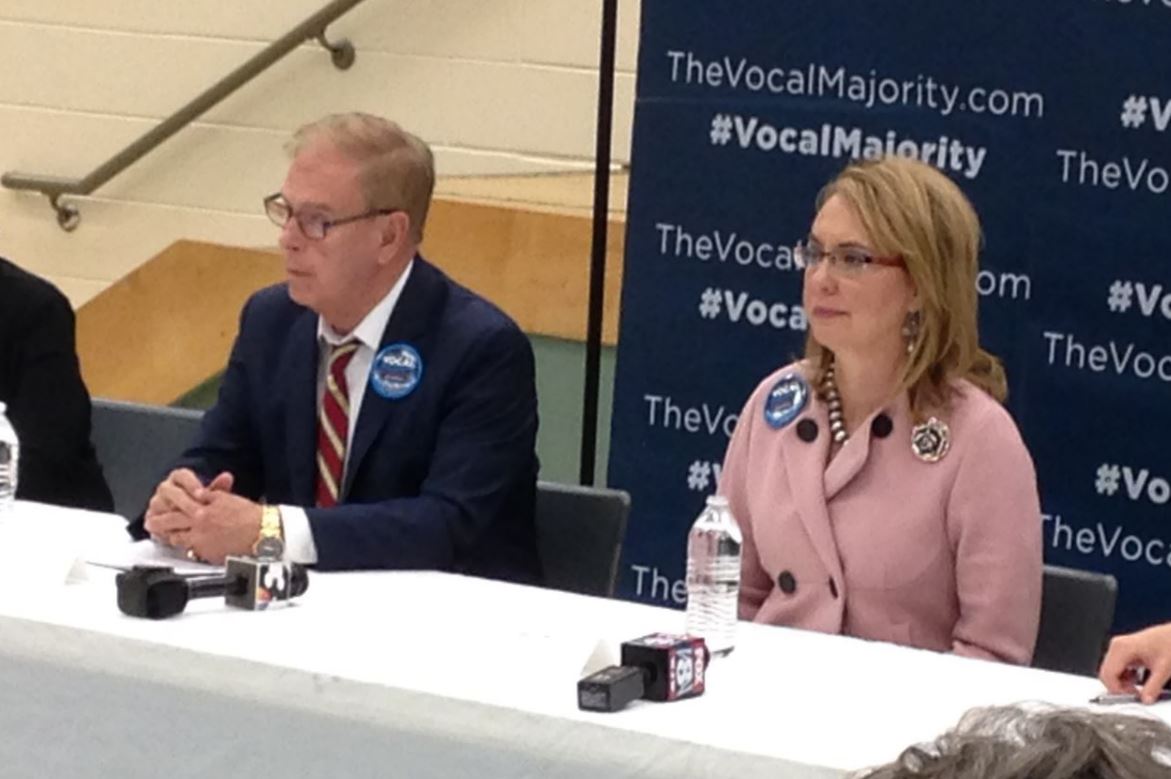 Giffords survived an assassination attempt in 2011 in Arizona. Half of her body remains paralyzed and she has a speaking disorder.
She's making just one appearance in Ohio, but the bus tour will make stops in Toledo, Dayton, Cincinnati and Columbus.