An 'all clear' notice has been given to Painesville City Hall after a "suspicious letter" containing a white power was sent to City Manager Monica Ireland on Thursday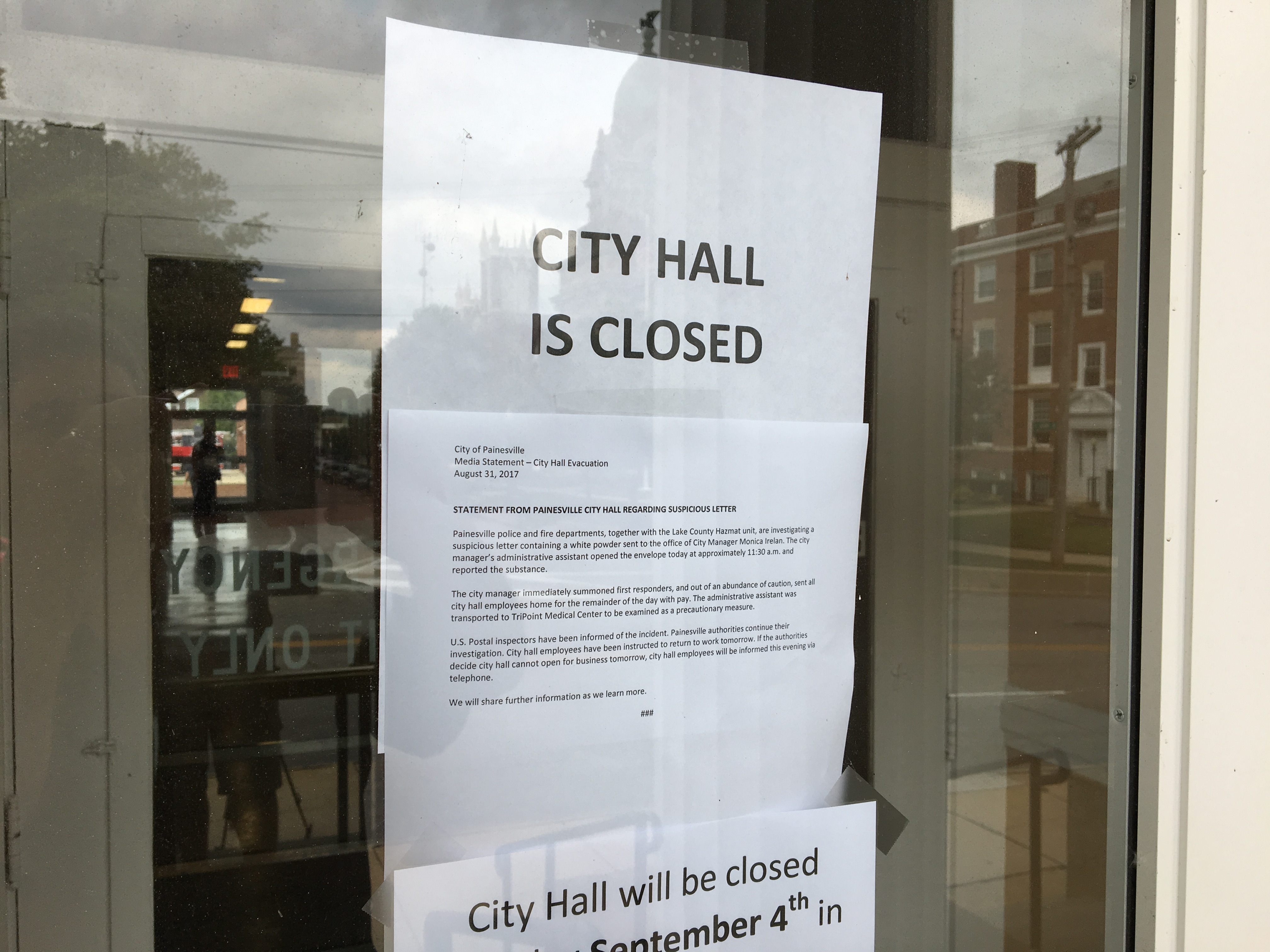 Ireland's administrative assistant apparently opened the letter around 11:30 a.m. After they reported the substance, Ireland immediately sent all employees home for the day and called first responders to the scene. The assistant was taken to TriPoint Medical Center as a precaution.
Lake County hazmat crews were called to the building along with the Painesville police and fire departments. U.S. Postal inspectors have been notified of the incident.
An investigation is underway.to determine the letter's origin.
All Painesville City Hall employees are expected to return to work on Friday.