One day after the shooting at a Willoughby Hills auto dealership that wounded a pair of police officers, authorities raided the home of the suspect on Friday.
At 4:45 p.m., Willoughby Hills Police arrived at the home of Timmothy Scott Schmidt at 3006 Bishop Road with a warrant. Detective Ron Parmertor told WKYC Channel 3's Dawn Kendrick that officers had reason to believe that there may have been 'dangerous materials' inside the home, but could not elaborate.
No one was at the house at the time of the raid.
Willoughby Hills Police were concerned enough to call in the Western Lake County SWAT team, bomb squad, and HAZ-MAT team to make sure it was safe enough for officers to go into the house.
Authorities discovered a suspicious package in the garage of the house. They performed x-rays on the box, blew the lid off of it, and determined the package was safe. Investigators discovered that the box had ammunition inside.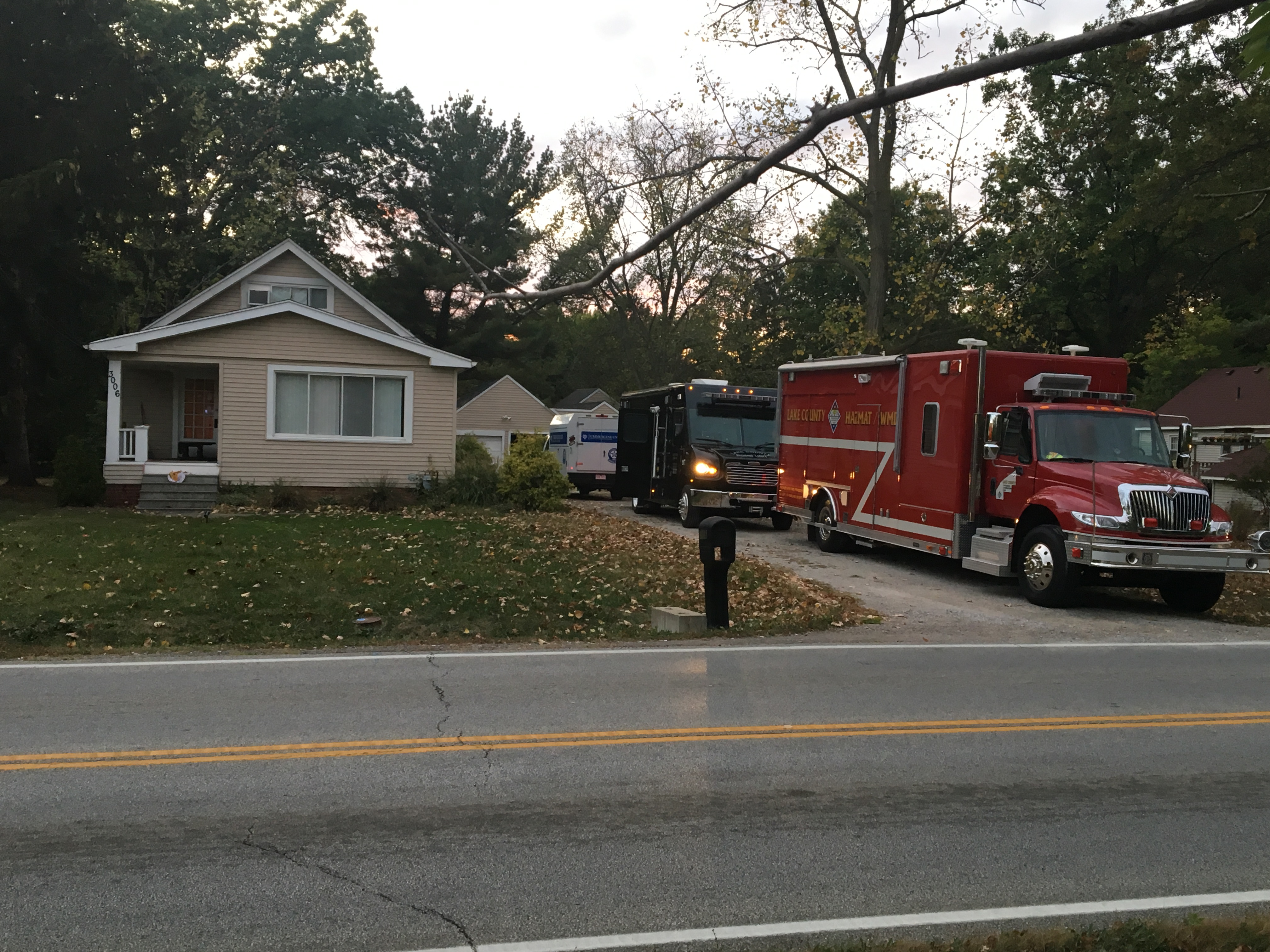 Multiple sources first confirmed to WKYC's Phil Trexler on Friday that the suspect is 30-year-old Timmothy Scott Schmidt. He and the two police officers who were wounded in Thursday's shooting at Classic BMW are all in stable condition at area hospitals.
Schmidt had prior warrants out in Garfield Heights and Shaker and had previously received probation for possession of LSD in Marion County back in 2008. Other past charges include OVI, reckless operation of a motor vehicle, criminal damaging, disorderly conduct, and driving under suspension.
When asked if they suspected that there were drugs in the house, Detective Parmetor told WKYC, "possibly."
Schmidt has not been charged for Thursday's shooting as of yet.