If you are looking to purchase a piece of history, and you have a cool $1.3 million dollars, we have a home right up your alley!
The Louis Penfield House in Willoughby Hills, designed by Frank Lloyd Wright and built in 1955, is back on the market. It was being offered for $1.7 million in 2014.
The 30 acre property sits on a rise overlooking the Chagrin River. The property also contains the last original building site and plans for Wright's final residential commission, Riverrock, designed in 1959 and unbuilt.
The completely restored Usonian home features a floating staircase and a 12' floor-to-ceiling glass walled living room; offering a panoramic view of the distant bluffs of the Chagrin River, constructed of heavily textured concrete block w/deeply raked horizontal mortar. All of the Wright-designed furniture is included.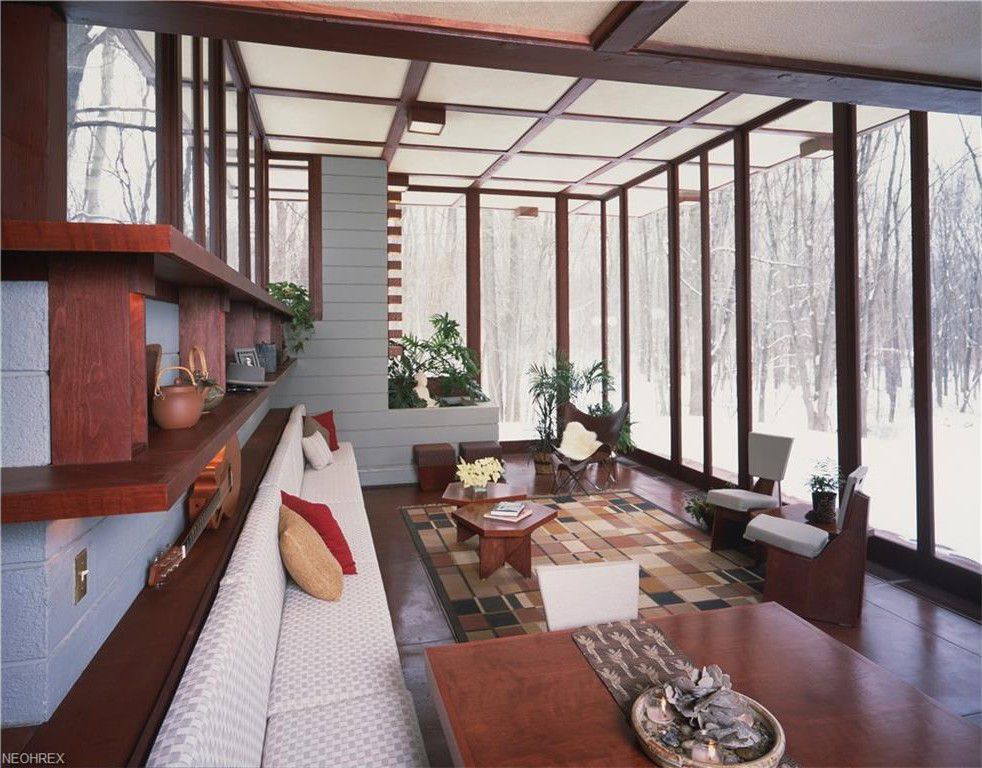 Penfield House has operated as a vacation rental since 2003 and is offered for sale as either a private residence or ongoing tourist destination. Two more income-producing houses are located on the property.