Tuesday night's win is still fresh in the mind of LeBron James and he posted his thoughts on Instagram early Wednesday afternoon.
"There's just not enough words I can put together to express the feelings I had when I received this last night! Emotions was running heavy and I'm just so proud of my teammates, their joy and happiness receiving theirs as well! It was a SPECIAL night to say the lease and I'll never forget that moment for the rest of my life. Final thing THANK YOU and you're extremely welcome to our UNBELIEVABLE fans for sharing that moment with us because honestly we did it for yall! #StriveForGreatness🚀#RWTW🏅 #TheKidFromAkron👑#TheLand🔥"
Cavaliers Teammate Tristan Thompson had another take on the championship ring he received, posing hand-in-hand with girlfriend Khloe Kardashian.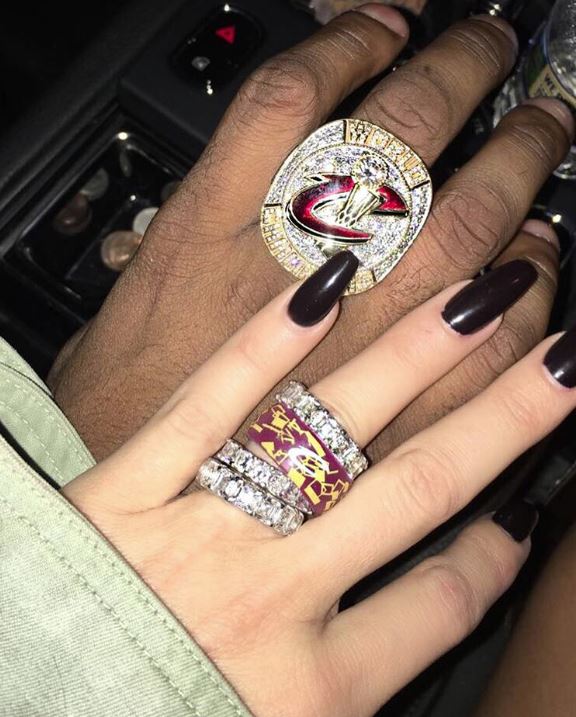 RELATED | Khloe Kardashian joins Tristan Thompson in Cleveland as he gets Cavs' ring