An Amherst grandmother is gaining national recognition for her incredible weight loss. She was featured on the TODAY Show and will also appear on a commercial for a brand of weight-loss foods. She's sharing her story in the hopes that others will realize they can get healthier, too.
Marcie Jaworski isn't afraid to show how far she's come. The retired teacher is loving life, but she couldn't say that about herself just one year ago.
"Before you know it you're going from overweight, to obese, to morbidly obese," she said.
She never struggled with weight in the past, but over the course of a few years had gained more than 100 pounds.
Last spring, at 340 pounds, she'd had enough. She began exercising, drinking more water, keeping a food journal and eating better, in part, using the food program SlimGenics. She lost 165 pounds in one year.
"You have to have patience. There is no miracle cure," she told us.
Now, at 62, she plays golf, attends spinning and weight lifting classes and walks her dog – sometimes all in one day.
The week before Mother's Day, Marcie's daughter invited her on a last minute trip to New York City. They decided to visit the TODAY Show. Marcie had no idea she'd been picked for the "Thanks a Million, Mom" series which spotlights inspirational mothers. Hoda Kotb honored her on stage.
"The tears were rolling and I was speechless, because I was just shocked. I just never thought to this point, a year ago I was at my lowest and just to think a year from then I'm at my highest."
As an added bonus, Slimgenics chose Marcie for a commercial promoting its product. They shot it at her home in Amherst, last week.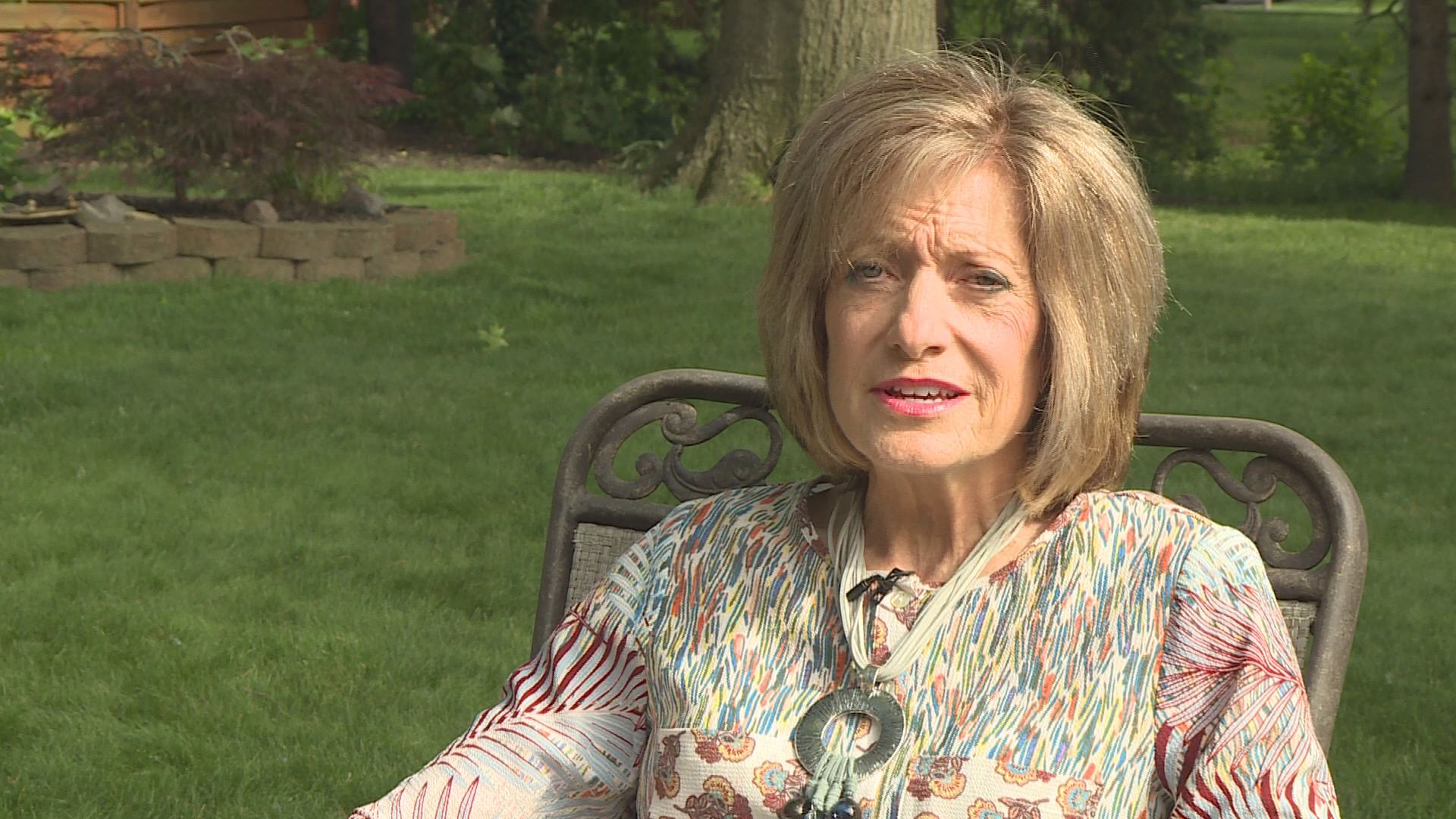 "It's all been inspiring and humbling and I'm kind of glad I can get the word out there," she said.
She credits her family for giving her the love and support to make it happen and she's happy to share her story with others, showing that less really is more.
Marcie's total weight loss since she began this journey is 171 pounds, but she'd like to lose 20 more pounds and she plans to do that by exercising harder and longer.