A 41-year-old man is in serious condition at Cleveland's MetroHealth Medical Center after his bicycle collided with a truck on East 28th Street in Lorain.
Police say Scott Worthy was going westbound on his bicycle in the eastbound lanes on E. 28th Street approaching an underpass. A 2012 Hino box truck was going eastbound on E. 28th underneath the underpass when Worthy reportedly veered from the curb into the oncoming lanes of traffic.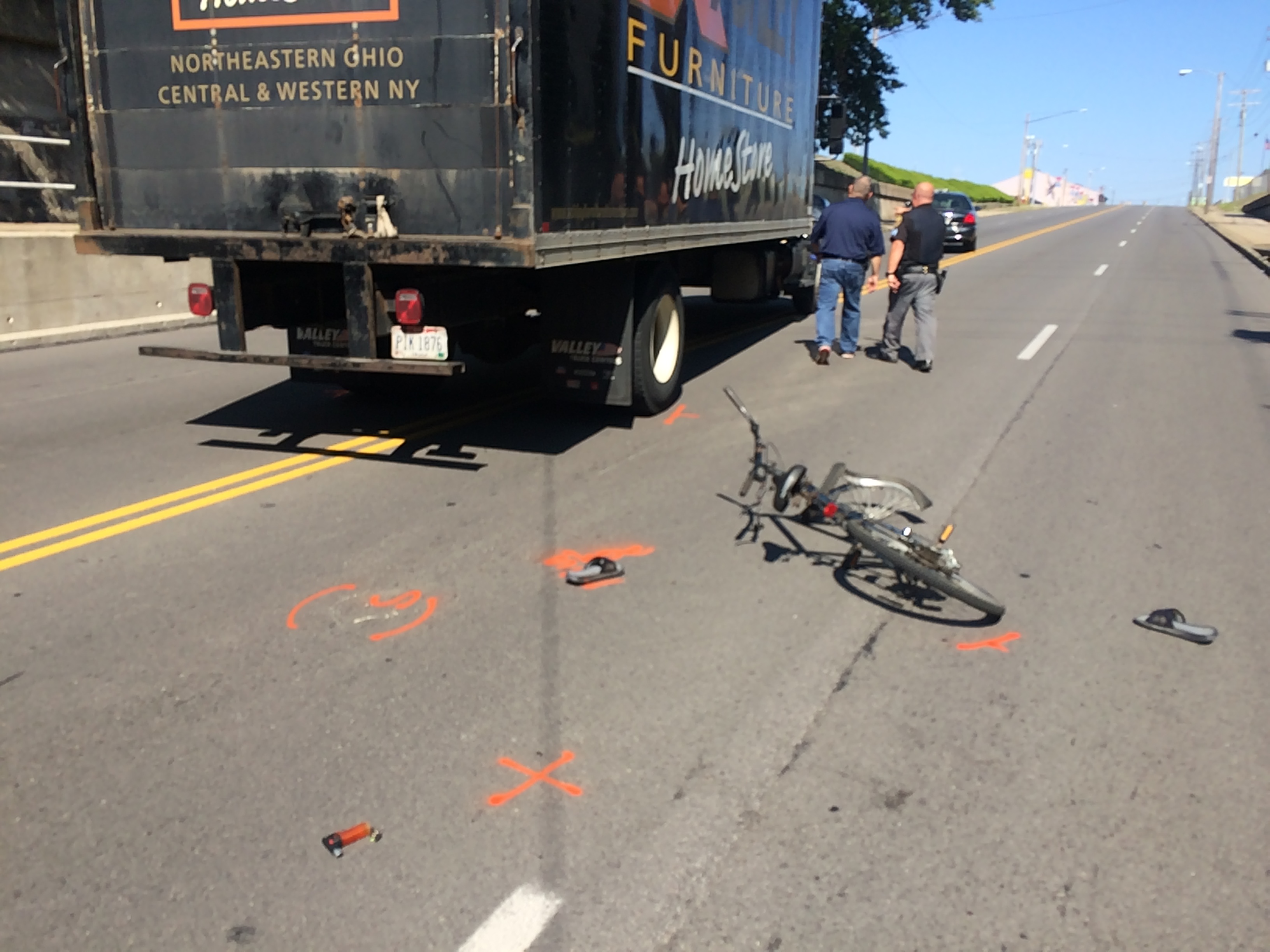 The truck driver, 35-year-old Andrew Spidell of Cleveland, attempted to veer left of center to avoid a collision with Worthy but made contact. Worthy was transported first to Mercy Regional Medical Center in Lorain, then taken via Life Flight to MetroHealth Medical Center.
Worthy's condition is considered serious. He was not wearing a helmet. Spidell and his passenger were not injured in the crash.
Police believe that alcohol and/or drugs on the part of Worthy played a role in the crash. The incident remains under investigation by the Lorain Police Department Traffic Bureau's Accident Reconstruction Team.
The case will be presented to the Lorain City Prosecutor's Office after the investigation for possible criminal charges.