Lorain County Metro Parks is celebrating their 60th anniversary all month long in a prehistoric kind of way.
Now through May 7, the Carlisle Reservation is presenting a special 'Dinosaurs!' exhibit. You'll see interpretive dioramas and a scavenger hunt along the Children's Discovery Trail.
Families will learn about paleontology through interpretive displays and discover the wonder of the dinosaurs through hands-on exploration of artifacts, activities, and more within the Black River Room.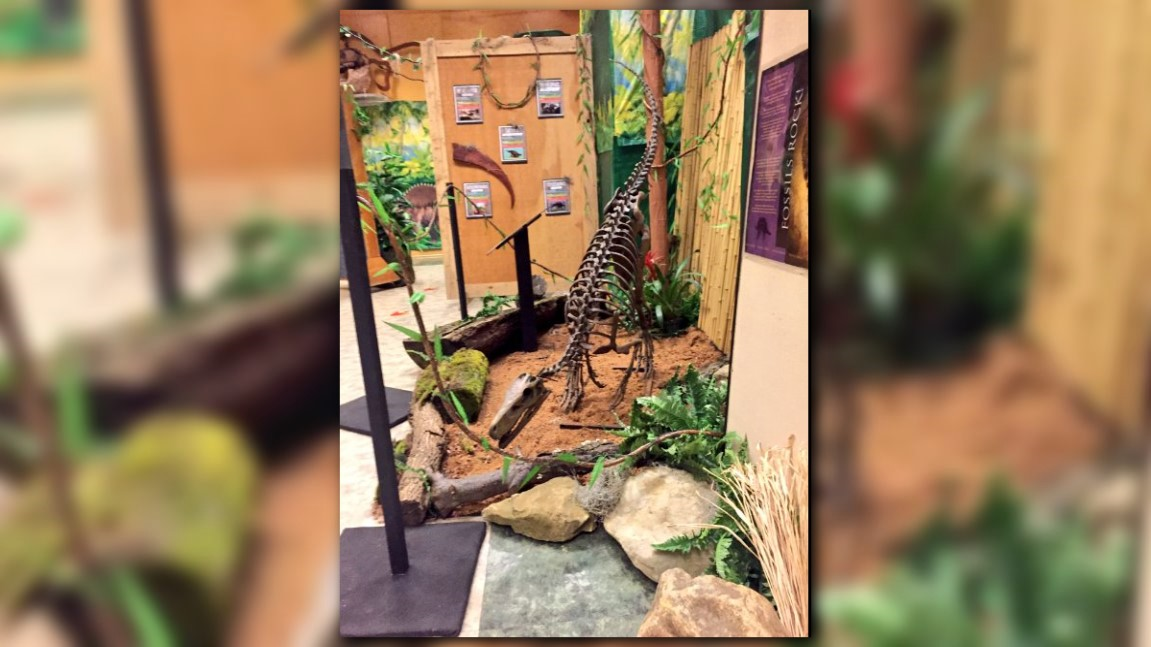 The exhibit is open daily. Tickets are $3 per person, children under 3 are free.
Carlisle Reservation is located at 12882 Diagonal Road in LaGrange. For more information, you can visit the Dinosaurs! page on the Lorain County Metro Parks site here.
WKYC Channel 3's Jasmine Monroe spent her Sunday morning at the Dinosaurs! exhibit. Check out here reports below: