NORTH RIDGEVILLE, Ohio -- "PLEASE STAY IN YOUR HOMES."
That was the "urgent" message for residents issued by the North Ridgeville Police on Facebook late Tuesday night as authorities searched for robbery suspects connected to a police chase.
The pursuit began in Cleveland after the pair allegedly robbed a Subway at West 106th Street and Lorain Avenue.
The chase came to an end in North Ridgeville where police used stop sticks on Route 83 near Chestnut Ridge.
The vehicle was also wanted in connected to robberies at a Cleveland Little Caesars and a Papa Johns in Shaker Heights.
According to Cleveland Police, the vehicle was spotted in the lot of the Mr. Hero restaurant on Denison Avenue. Officers followed the vehicle, then entered into a high-speed pursuit onto I-71 south, over to I-480 west, then onto State Route 10 west, until it was stopped at the Route 83 exit.
Both suspects fled the vehicle on foot. One suspect, a 17-year-old boy, has been captured and arrested. He was treated at St. John Westshore hospital for a dog bite.
The second suspect remains on the loose. He is described as an 18-year-old black male last seen wearing an orange sweatshirt and black pants.
A 9mm 'Hi-Power' pistol was found in the suspects' vehicle.
It's believed these suspects have committed multiple aggravated robberies in the past few days.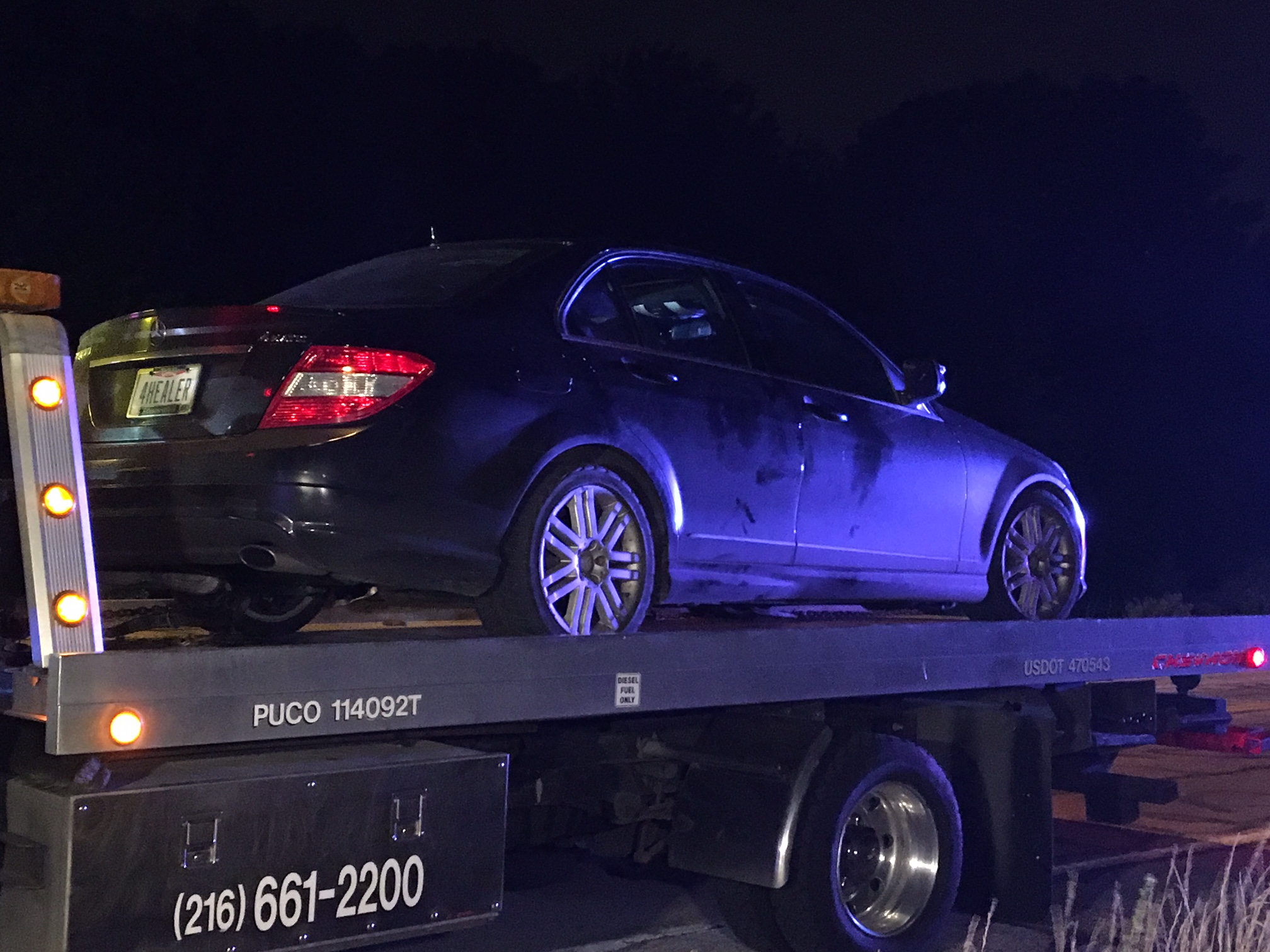 The is a developing story, remain with WKYC.com for updates as they become available.