Authorities confirm they have found remains in the area where they've been searching for Tierra Bryant.
The remains have not been positively identified, and investigators cannot confirm if they're human, but Bryant's family was notified. The Lorain County Coroner was called to the scene.
Authorities spent Thursday afternoon combing an area about 15 yards from the road.
Police arrested 39-year-old Rashan Hunt on involuntary manslaughter charges for Bryant's death earlier this month.
Bryant disappeared from the Motel 6 on Engle Road in March 2015 at the age of 19.
A friend said Bryant sent her an ominous text message, asking to be picked up from the hotel. When the friend arrived, Bryant was gone. Hunt was the last person seen with Bryant while she was alive.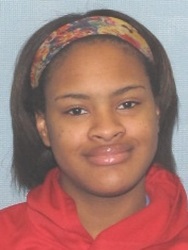 Authorities have spent weeks searching for Bryant's remains in wooded areas of Elyria. Their central command is set up on Mussey Avenue.
A source close to the investigation told WKYC that Hunt was with authorities at the search scene late last month.
Authorities questioned Hunt shortly after Bryant's disappearance and witnesses reported seeing him burning items in a 55-gallon drum. But Hunt was not considered a suspect at the time, according to police.
Stay with WKYC.com as more information becomes available.