Cuyahoga County Common Pleas Judge Robert McClelland sentenced Daveion Perry, 20, of Cleveland Heights to life without the possibility of parole in the murder of Sunny Ravi Patel, 15, of Highland Heights at the Mr. Hero restaurant in Cleveland Heights.
On Wednesday, Perry pleaded guilty to aggravated murder in Sunny's death and to all other counts in the indictment. Those charges covered the armed robbery and murder at the Mr. Hero restaurant on South Taylor Road as well as subsequent armed robberies at a Subway shop in University Heights and a Dollar General store in Cleveland Heights, the Cuyahoga County prosecutor said.
Perry was also charged with felonious assault for pointing his gun at Cleveland Heights Police Officers during his unsuccessful efforts to avoid capture after the Dollar General robbery and to dispose of evidence, including the clothing he wore while committing the murder and other crimes.
In exchange for Perry's full confession, the State of Ohio agreed not to seek the death penalty in this case.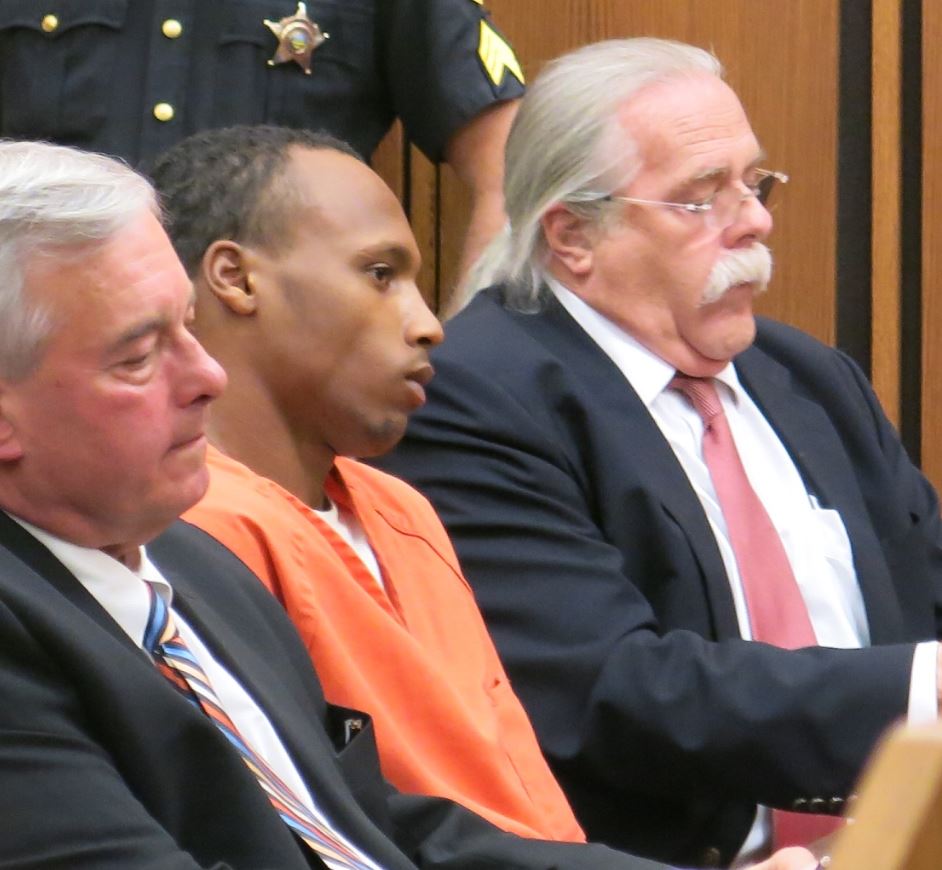 "There's just no excuse for this violent and senseless act," said Judge McClelland. Judge McClelland noted that he had reviewed all the evidence and that the defendant had been represented by counsel throughout the process.
Sunny Patel was a sophomore at Mayfield High School. He was helping out at the restaurant owned by his aunt and uncle just before 8 p.m. on Friday, October 14, when Perry entered the store and shot him. He then held Sunny's uncle at gunpoint and demanded money from the cash register.
Two of Sunny's cousins made victim impact statements to the court, and letters from his parents and from a clerk at Subway were read into the record by Assistant Prosecuting Attorney Kelly Mason, according to a news release from the Cuyahoga County Prosecutor .
"His life and happiness were priceless, and you stole from me what can never be replaced," Sunny's mother wrote.
"I am praying for you, wherever you are," wrote the boy's father. "I am praying for you, my unforgettable son."
Assistant Prosecuting Attorney Blaise Thomas, who with Assistant Prosecuting Attorneys Diane Russell and Kelly Mason represented the State of Ohio in this case, presented a summary of the evidence. This included video of Perry entering Mr. Hero and firing his handgun within seconds.
"Sunny Patel saw death walk in the door and did what anyone would - he turned to flee," said APA Thomas. "For that conduct, the defendant put a bullet in his head."