Vanity plates are a big source of revenue in Ohio at 50 bucks a pop.
But of the thousands of special plates submitted a good portion are rejected every year. So, what makes a plate road worthy and what makes a plate too rude for the road?
We traveled to Columbus to ask the very people at the BMV tasked with approving or denying vanity plate requests.
You can tell a lot about a person by what they drive. But what they put on their plates says even more. And no one knows quite like the BMV's Special Plates Committee.
"It's probably the funniest part of the day," said Janet Lohr.
She and a team of 7 co-workers gather each morning to approve or deny requests.
"You have to be creative. You have to be able to research. And you have to be able to think outside the box most definitely," Lohr told us.
That's because Ohioans so often try to pull fast ones.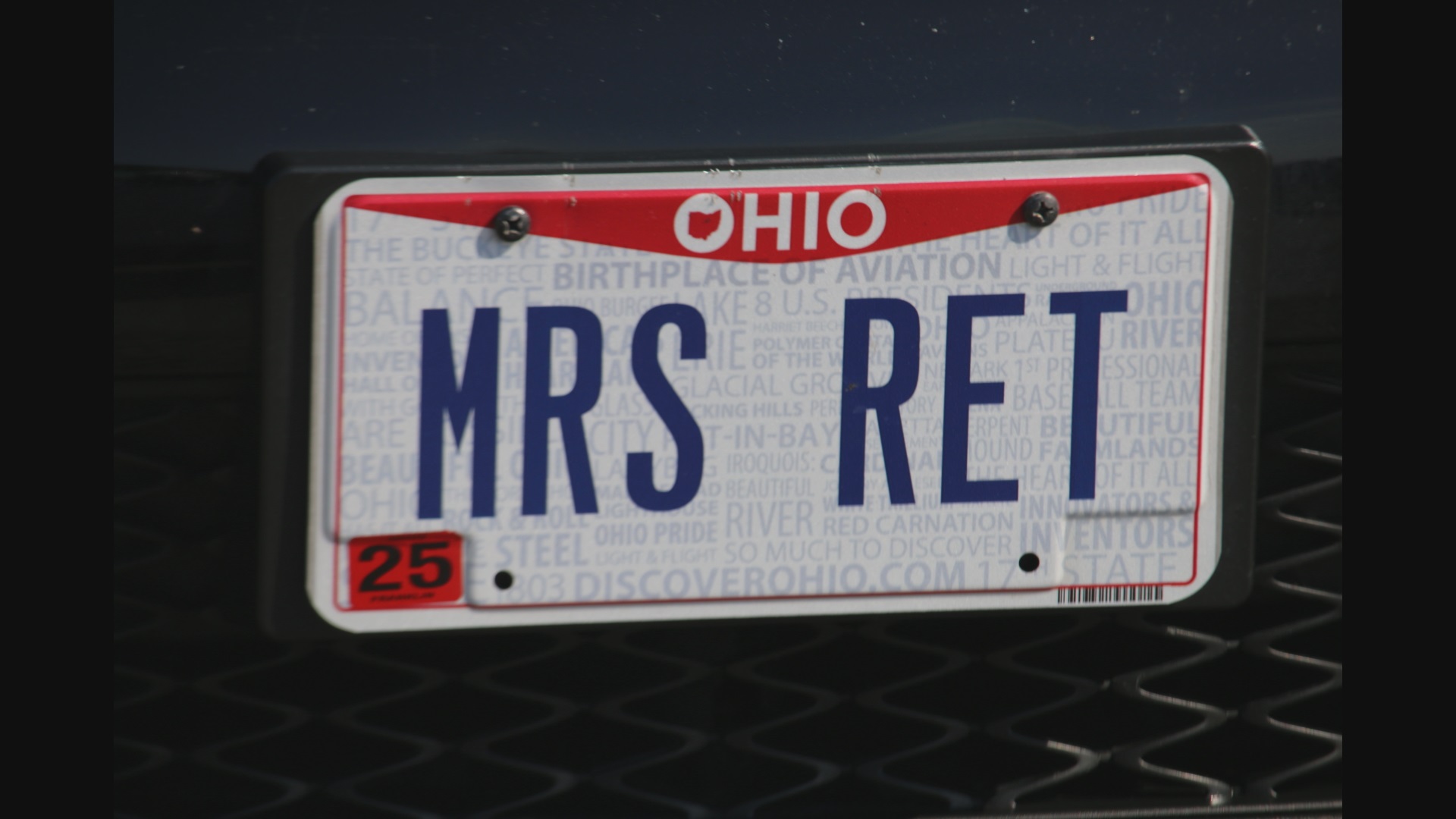 Using foreign languages or abbreviations; even spelling backward. Plates cannot be sexual or profane, offensive or violence provoking, or reflect crude bathroom humor.
And each year dozens are denied on those very grounds.
"We use our resources, Google, translate, Urban Dictionary," said Lohr.
Along with the applicants' own reasons for submitting the request, which is a requirement by the BMV.
On the day we reviewed submissions with the team, a man wanted "HIGH 4" for his good-natured wife who lost a finger in an accident.
SLV ONE was for a Star Wars spaceship.
Can you spot the rejected license plate? Try your luck in this fun quiz below! (MOBILE USERS: click here to view)
Two of the plates on the list were nixed, one for being an obscure racial slur; the other for being a so-called "hate plate".
"What's offensive to this person, may not be offensive to this person," explained Carrie Taylor. "But you have to consider both sides."
And what's coming? Sports, pop culture and even politics can shape what people pick.
"A lot of 'cash me outsides, how about that'," said Ruthann Collins, referring to the phrase made popular by a recent Dr. Phil guest.
What's made headlines today may be on tomorrow's plates.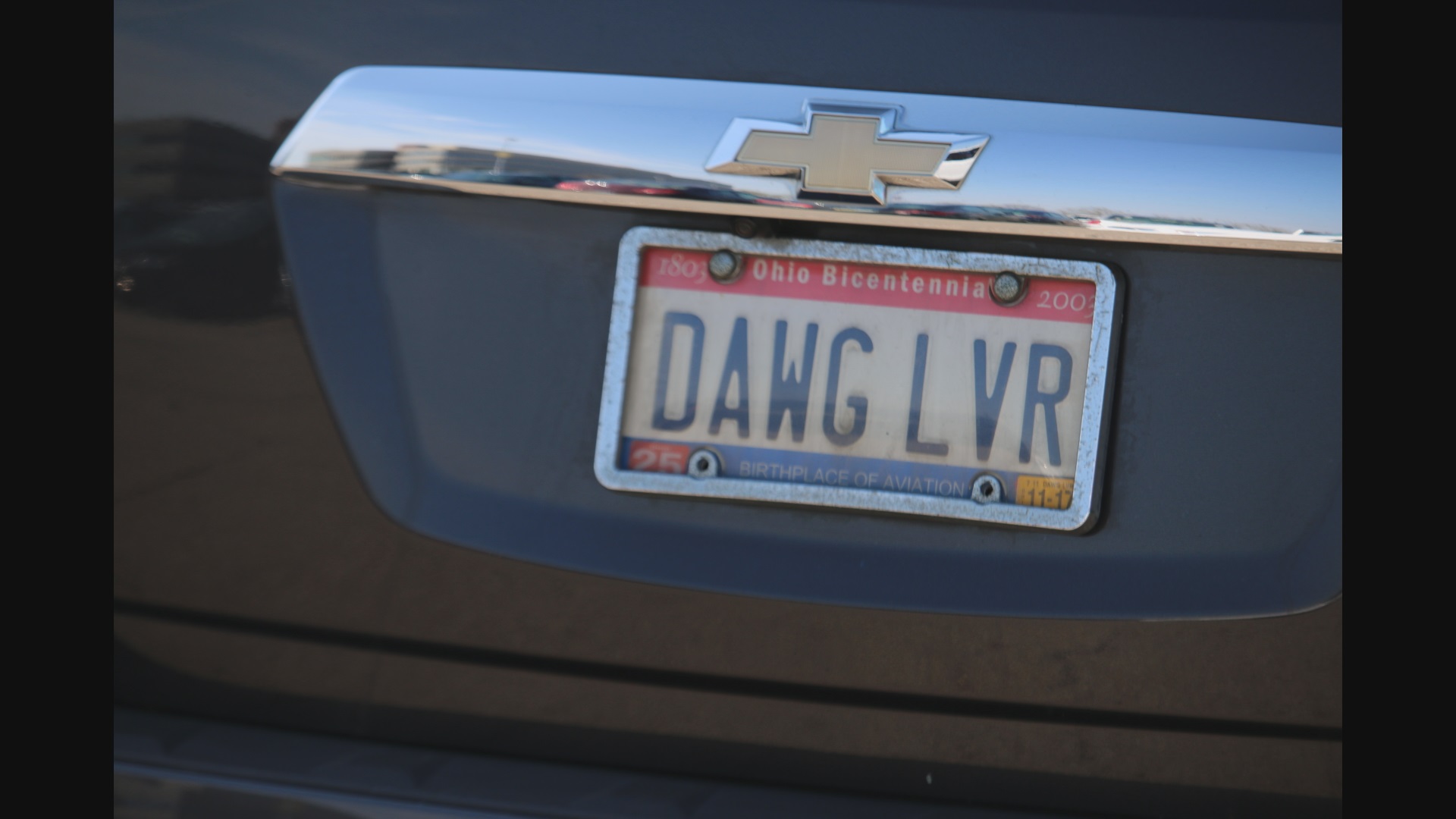 The Special Plates Committee sees spikes in requests on Mondays, holidays, and tax time when people get refunds.
Something that, in the end, is good for the state. And good for a laugh.
Committee members admit despite their best attempts, sometimes an inappropriate plate slips through the cracks.
Once the committee realizes they've made a mistake, a recall letter goes out asking drivers to pick something else out.
Here are some of the plates rejected by the Special Plates Committee since 2016:
POOLUDE
BLU TURD
IDGAFF
45 A LIAR
IH8UAL
BOMB
BOMBED
KNIFE1
RDNK 01
QN ISIS
GR8 5HAG
IH8 PPLE
RDNK VAN
CHAPO 11
NO THOTS
SHAGYR
POOHPOO
TINY PP
WHTDVL
MRDRD V
KL4 INGU
HMCDE
TOKER
I HACK U
SEXPERT
HOOKRZ
MURDR GT
U B18 YET
COCA1N 3
BIGKILO
POOPY 40
THT HNKY
MYOWNHL
DMNDLFE
PREDITR