A decade's worth of family memories were made at the Smith family home in Oxford Township. On Sunday evening there was a new one: That time they survived a tornado without a scratch.
Diana and Walter Smith lived in their home on Ransom Road for 12 years. Their 10 grandkids playing outside, swinging from swings in their trees.
Sunday evening, they heard the tornado siren.
"Went to the laundry room and sat down in front of the washer dryer and put blankets over us and we just got that done and it sounded like a cannon went through beside us," Diana says.
Diana, Walter and their 22-year-old grandson were buried under branches. Giant trees covered the home, but the three weren't injured.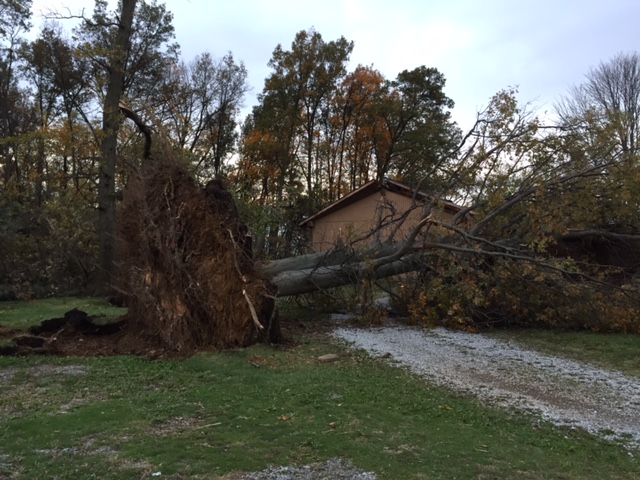 "The laundry room held up really good," recalls Diana. "It's a small room with good supporting walls."
The power of the storm evident. Take a look at their neighbor's camper.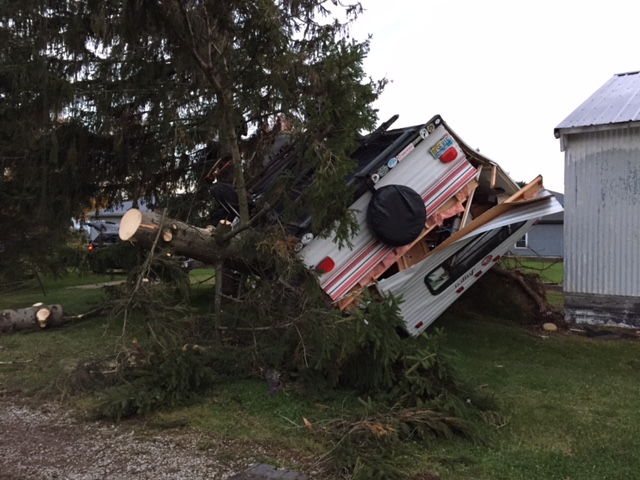 The couple's son Walter says Sunday was his dad's 77th birthday. The whole family was due at this house about an hour after the tornado hit. Once they got everyone to safety, they didn't let the storm rain on their parade.
"We had a birthday party for him at our house and everybody was singing and happy and celebrating," says Walter.
The Smiths, sad to see a place of so many memories mangled, but thankful to be alive to make many more.
"All the trees were beautiful here, but the lives are more important so praise God we are all OK," says Diana.
The family doesn't yet know if the home is a total loss. They'll work that out with their insurance company. It can be a frustrating process, they know, but they're focused on keeping what matters in perspective.