The Cleveland Auto Show wrapped up today since its opening on February 24.
Sunday was the show's Grand Finale, and The Official Vehicle Giveaway is an exciting event for all attendees.
Ken Ganley, chairman of the Cleveland Auto Show and owner of Ganley Chevrolet, gave a car away to a lucky winner on Sunday during the event.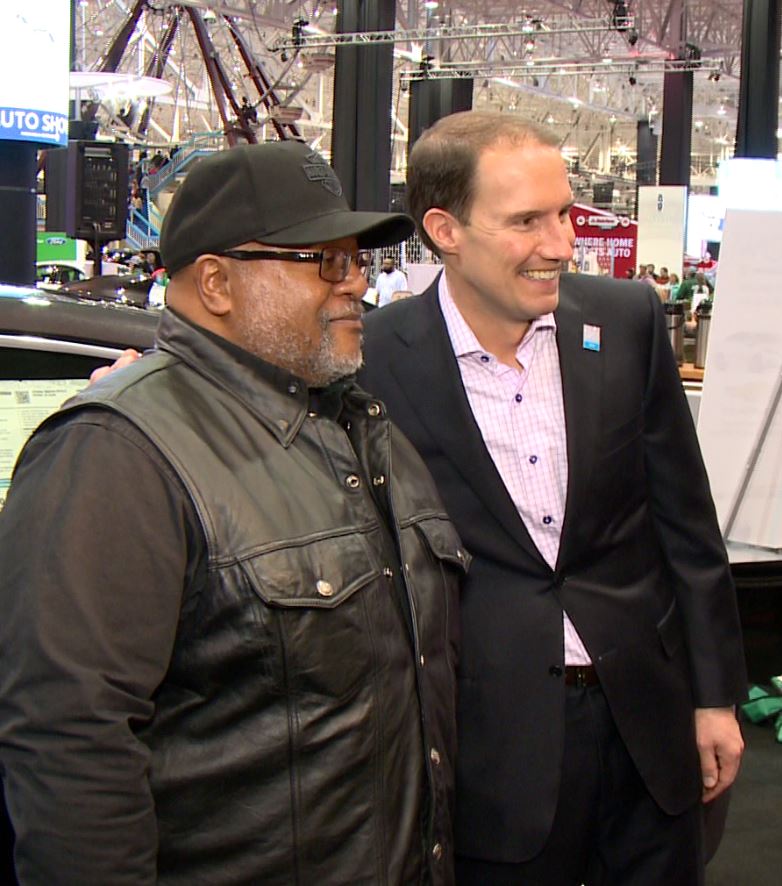 A 2017 Chevrolet Cruze Premier is now home to Richard Campbell, a retired Cleveland police officer.
Campbell served on the force for 29 years. He had the winning key that opened the car, the $25,000 car.
This vehicle was provided by Chevrolet and the Chevy Network.