It's a project that would cost hundreds of millions of dollars and change the look of downtown Cleveland. It's been a struggle to get SkyLift off the ground, but the idea now has new life after the company behind it presented the idea to the city.
Local software company LeanDog has championed Cleveland SkyLift since April of 2013. Four years later and the company is pushing it again, but it faces an uphill battle.
SkyLift is a cable car system connecting Cleveland's best waterfront attractions 150 feet high in the air. It would link 14 sites including the Horseshoe Casino, First Energy Stadium and the West Bank of the Flats. Riders sit inside heated and air conditioned gondolas that can withstand winds of up to 65 miles per hour.
Jon Stahl, CEO of LeanDog, calls it "transportainment."
"We have transportation and we have entertainment, right? And we think that getting around our waterfront you should enjoy it and take in everything Cleveland has to offer," Stahl told us back in 2013.
After years of advocating for SkyLift, LeanDog's latest effort came Friday when it gave a presentation to the Cleveland City Planning Commission.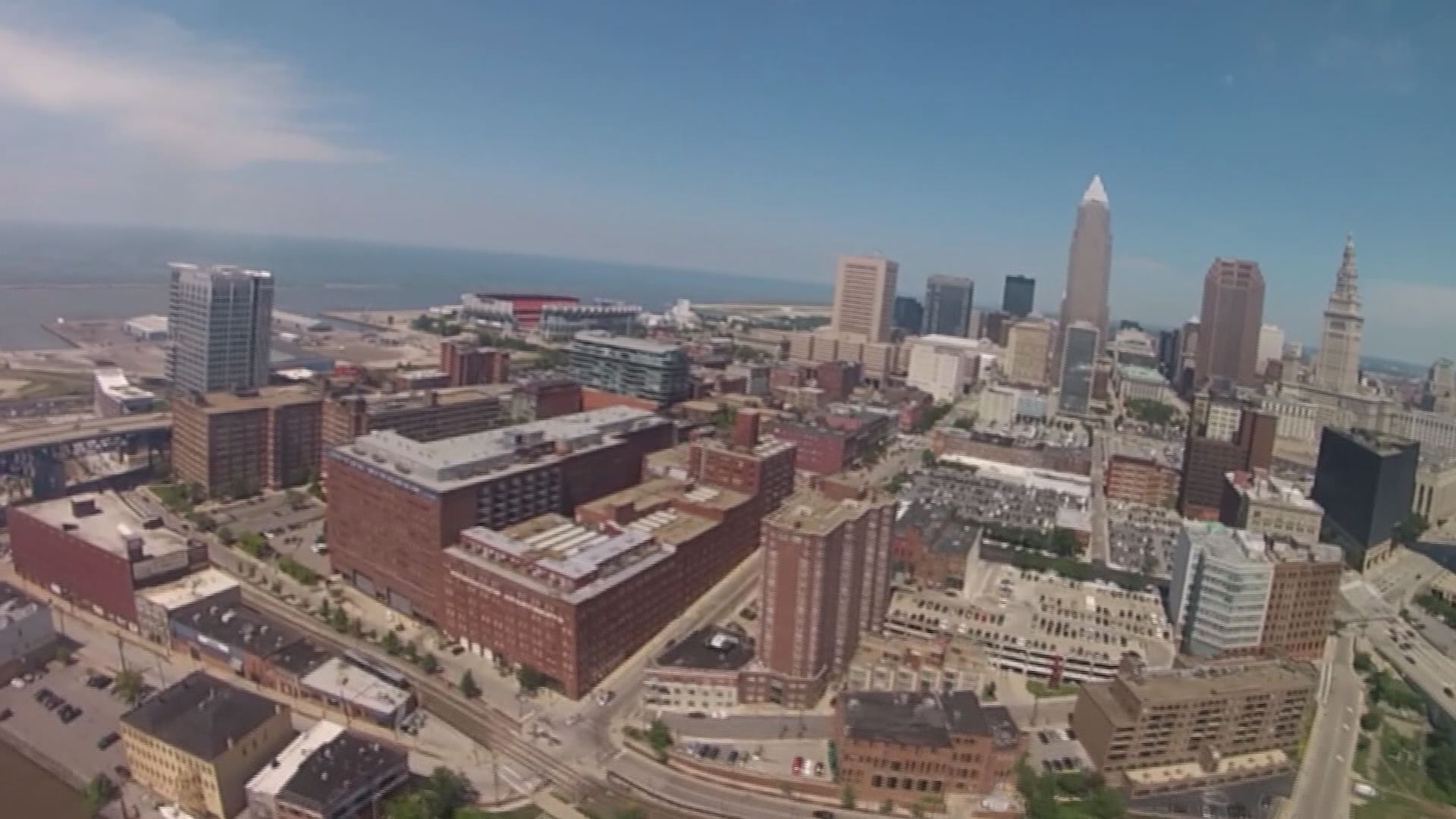 In order to move forward, they need the public to get on board to help gain attention and raise money for the project. It's incredibly expensive. The whole project could cost $200 million, but would come in phases. LeanDog says Phase 1 includes raising $700,000, acquiring the naming rights and getting city approval.
Cleveland City Councilman Matt Zone says the city hasn't committed any money toward the project, but he expects the company to ask for some if it moves forward with SkyLift. He says LeanDog would only bring the SkyLift before a council committee if they were seeking money or a loan from the city, need a permit for city property or realty, or wanted to change zoning for land.
Zone told us the SkyLift does not appear on any committee agendas anytime soon.