A Canton man is all smiles on Monday after receiving an amazing gift from the Stark County Sheriff's Office.
Shavon Newman was working on his broken-down bicycle on Sunday at the corner of 38th Street and Whipple Ave. N.W., when two deputies stopped to check on him.
Shavon uses his bicycle to get to and from work everyday. He lives in the 100 block of Fawcett Ave and rides to his job at the Golden Corral in Jackson Township. Shavon's bike could not be repaired due to age and rust, so deputies were kind enough to give him a ride home so he wouldn't have to walk the long distance with his busted bicycle.
There were more kindnesses to come.
As the deputies told the story of Shavon Newman to the rest of the Sheriff's Office, they decided that they needed to do something to help.
On Monday, Stark County Sheriff's Deputies White and Miller along with Sgt. Cook showed up at Shavon's house and presented him with a brand-new bicycle.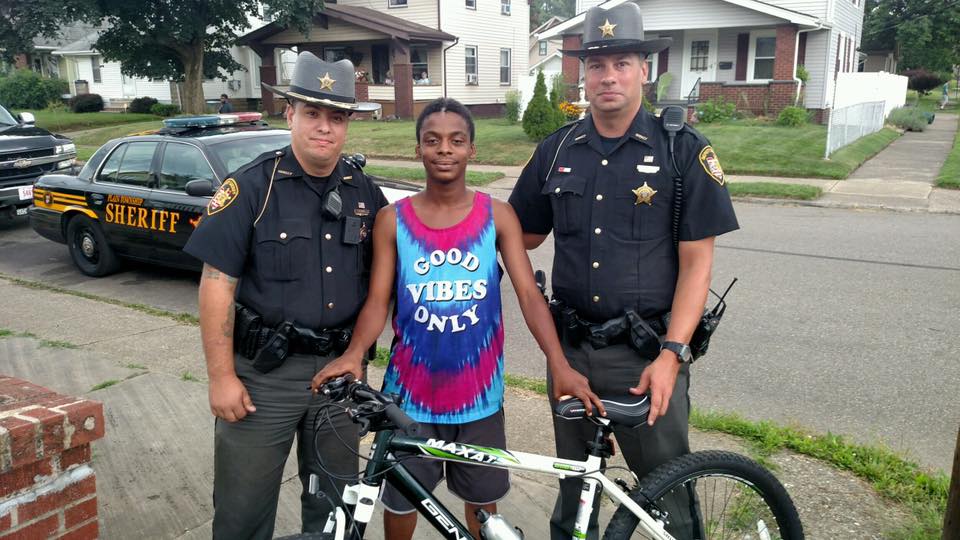 "Seeing the excitement in Shavon's face as he tried out his new bike proved to us all that if anyone was deserving of this small token of kindness he was truly the one. Keep up the good work Shavon, your brothers and sisters at the Sheriff's office have your back," the Sheriff's Office wrote on Facebook.
A tip of the cap to everyone at the Stark County Sheriff's Office for seeing the possible by showing kindness and generosity to someone in need.