The Geauga County Sheriff's Office credits tips from citizens in the arrests of two different couples for multiple burglaries recently.
Geauga County Sheriff's Lt. John Hiscox tells WKYC that there have been about 20 recent burglaries in the county where money, electronics, guns, power tools and jewelry have been stolen.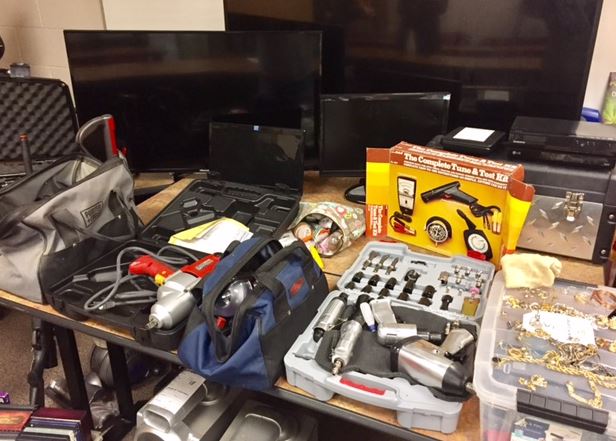 Hiscox emphasized that if residents see something odd, no matter how trivial it may be, to call police or the sheriff's department.
For example, Hiscox said one resident called the sheriff's office when a woman came to her door and asked for directions to Nelson Ledges. Hiscox said the resident gave her directions, only to see her and a man drive away in the opposite direction. Thinking that was strange, she called the sheriff's office to report it, and the duo was eventually arrested.
Hiscox said another resident had just bought a surveillance system for his home. It alerted his cell phone that there was an intruder and he watched via the internet and saw an intruder in his house.
He called the sheriff's office and there was an arrest.
Hiscox attributes the burglaries to heroin use, explaining that both sets of couples have drug issues. Hiscox said that, with the upswing in heroin use in the county; they are seeing more of this type of criminal activity.