CLEVELAND -- A post spreading on social media claims if you see a dog locked in a hot car, it is legal to break the window to free the animal.
It makes sense to dog lovers out there, but is it true?
Our Verify researchers found there are laws here in Ohio that allow people to break windows to save animals from hot cars, but it is not what the social media post declares.
Here is the post you may have seen on Facebook: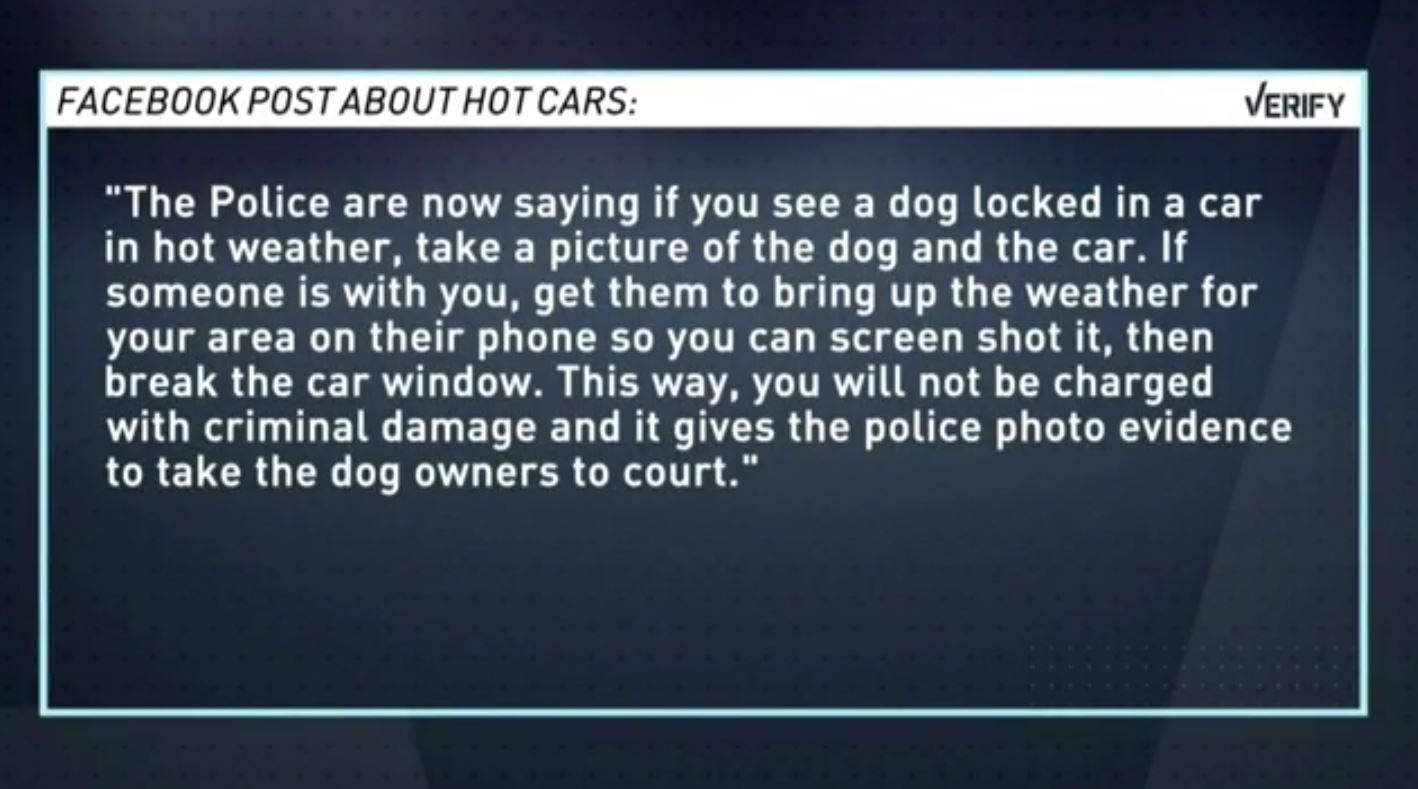 We verified all of this with the Friendship APL, this is not true. Here in Ohio, the law protects you from civil liability and damages if you call 911 first and believe the animal, or child, is in grave danger.
You must also first check to see if any doors are unlocked.
The APL also verified it's a good idea to take a picture of the scene before you break a window, so you can show police or the dog owner what you saw.