This past Tuesday, Channel 3 partnered with Q104, United Van lines local agent Andrews Moving Company, Pilot Flying J and the Salvation Army for "Northeast Ohio Cares," a day long drive to collect supplies for survivors of hurricanes Harvey and Irma. Response to collection locations at WKYC's studios in downtown Cleveland and satellite locations at WalMarts in Aurora, Fairlawn and North Olmsted was very enthusiastic. Now we know just how generous our community was.
Representatives at Andrews Moving, who will be transporting the donations to Florida or Texas, sent us the following details a little while ago:
In the one-day-only drive, viewers brought enough supplies to completely fill the 53-ft trailer that you saw at WKYC's studios on Tuesday!
A total of 350 boxes were collected and 720 cases of bottled water. The items that made up the majority of the donations included bottled water, paper towels, canned goods, soap and diapers.
All of the 350 boxes and 720 cases of bottled water were strategically fitted into the trailer and filled to the brim.
200 of 350 boxes and approximately 600 of 720 cases of bottled water came from your site at WKYC in downtown Cleveland; all the remote sites seemed to collect about 50 boxes of supplies each and 50 cases of bottled water each with Fairlawn as the exception, which collected only roughly 20 cases of bottled water as those who contributed bought out all bottled water from Walmart's shelves and left them dry!!
When the truck/trailer was weighed, the total weight of the goods themselves equaled 20,000 pounds.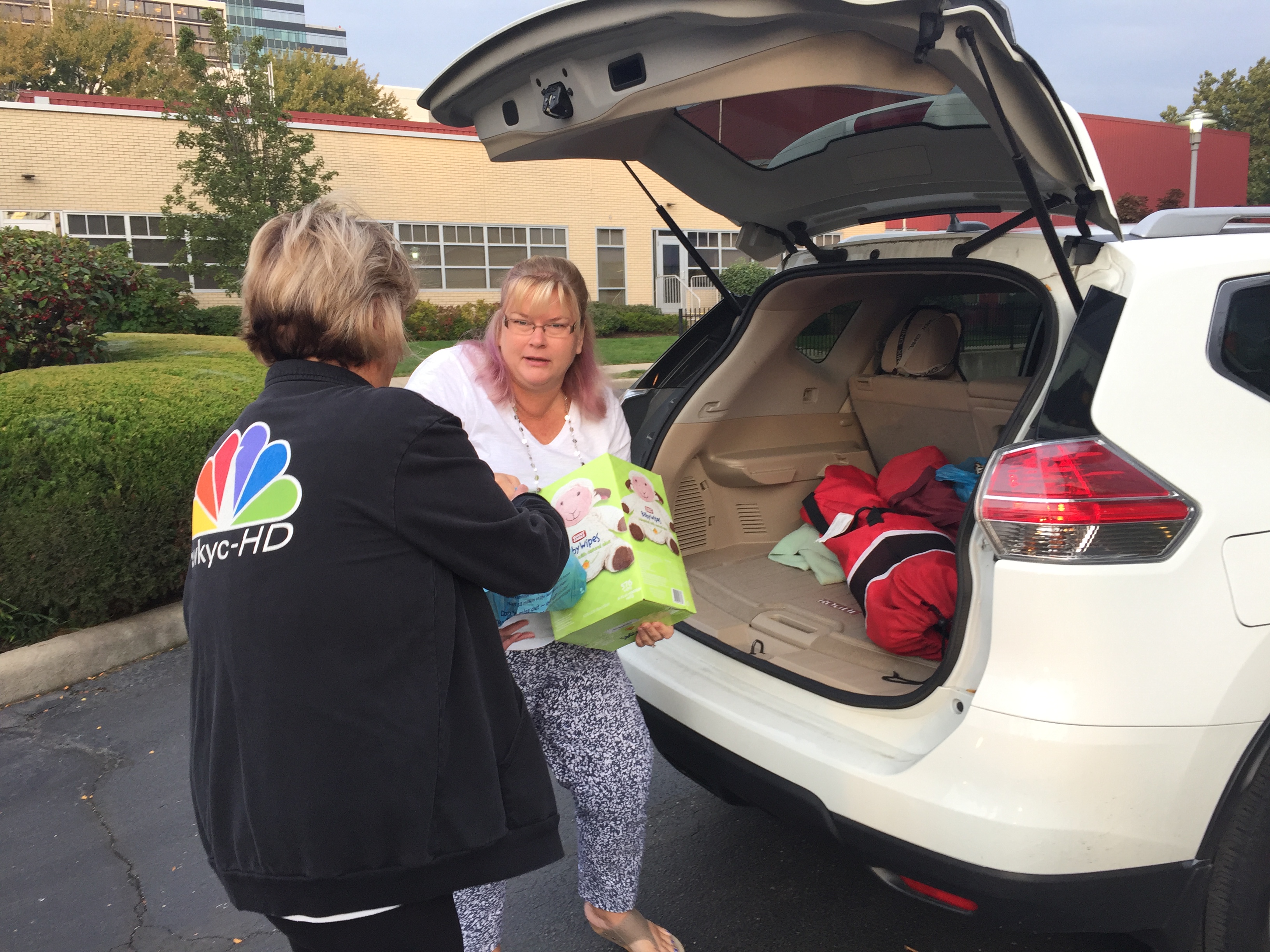 "Even after our truck left for the journey we are still receiving calls from people and organizations who have items to donate! Westlake Schools called this morning." said Andrews Moving and Storage representative Deanna Craver. She added that the truck left on its journey southward yesterday.
In addition to the supplies that were dropped off on Tuesday, folks also donated over $2,200 in cash and checks to the Salvation Army's relief kettles which were at every location.
So from all of us at Channel 3, and on behalf of all of our partners, a huge shout out to everyone who donated or volunteered and showed everyone how Northeast Ohio truly does care.