In the wake of a deadly chemical attack, which activists said killed at least 100 people and injured 400 others earlier this week, local Syrian's are reacting to the atrocity.
NBC news reports the Syrian government dropped the weapons on their own people, via "Syrian fixed-wing aircraft," according to two U.S. military officials.
The Bashar al-Assad regime has repeatedly denied claims his government was responsible for the Tuesday morning attack.
Dr. Khaled Issa has worked to treat Syrian's fleeing unbridled horror in the war-torn country, calling the carnage "horrific… and heart wrenching."
Issa has traveled to bordering countries Jordan, Turkey and Lebanon.
Pictures from February 2017, show Issa rendering aid to victims of the crisis.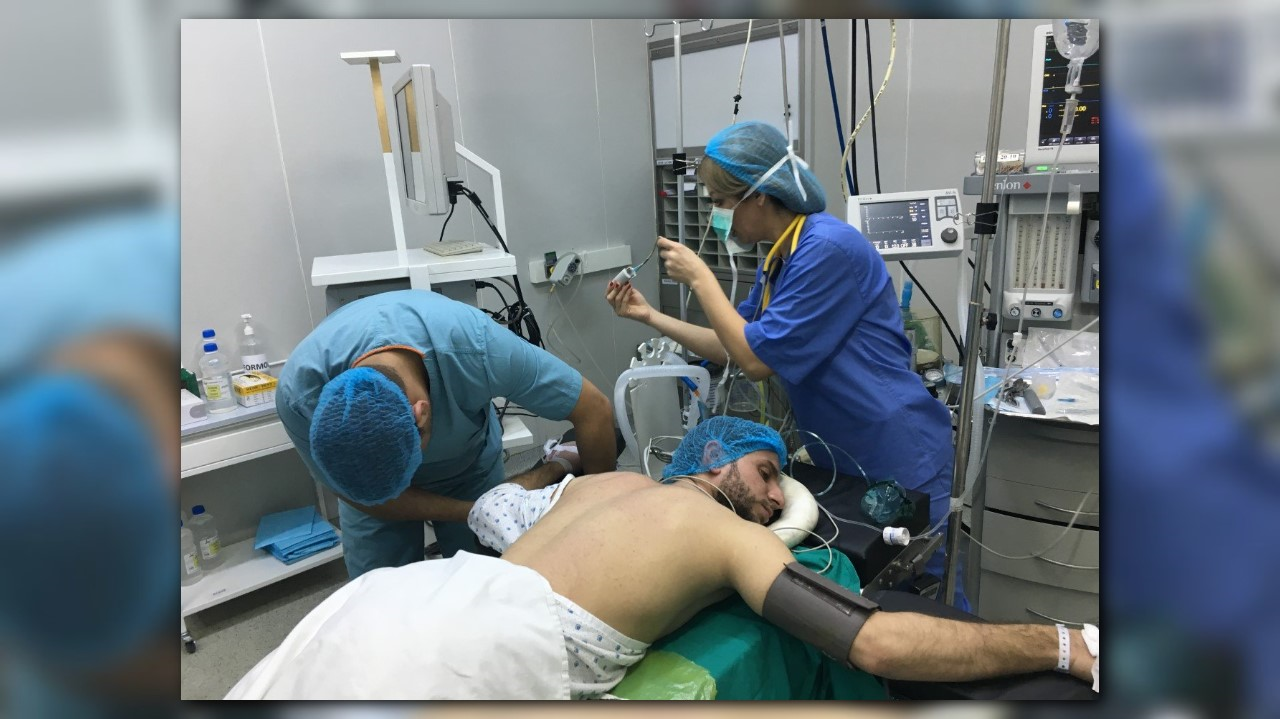 Dr. Issa explained why he and others who have been vocal against the regime would have difficulty entering Syria to aid survivors. "Unfortunately, I've been very outspoken. The regime has been brutal," Issa told WKYC's Hilary Golston. "Anyone who really raise his or her voice against the regime….. they will end up either in detention, torture and most likely killed… so I have no doubt that if I try to enter Syria on any mission I would be detained immediately."
The Westlake physician lost three first cousins to the turmoil, but can see beyond his personal tragedy. "You know what, it's not only my family. These are human beings… whether they are my family or my relative… everybody counts in life," Issa said.
Just hours before news broke that the United States launched dozens of cruise missiles at a Syrian airfield in response to the chemical weapons attack, Dr. Issa perhaps prophetically urged action --- even suggesting targeting al-Assad's air capability. "Until you neutralize his air defense and bombard all his runways," Issa said "This is gonna happen again… he needs to be punished."
Dr. Issa has been closely following the crisis for years, after seeing minor and major chemical attacks in Syria before.
Every story seems to touch him personally. "We need to save the innocent. The people who are not fighting… they are bystanders… they're being killed."
Death toll figures vary, but hundreds of thousands have died in the turmoil.