Day two of the Republican National Convention is in the books.
Here's a quick recap of several key moments of Tuesday night's events.
1. It's official.
Donald Trump is now officially the Republican Party's top pick. Delegates cast their votes tonight, putting Trump over the 1,237 delegate count needed to clinch the nomination, USA Today reported.
2. Paul Ryan makes a plea to unite the party.
House speaker rapped up his roughly 10 minute speech with a call to unite the party. However, there were limited mentions of the candidate.
"Instead, he focused on presumptive Democratic nominee Hillary Clinton, saying that in a time when many voters have indicated a desire to reject establishment politics, the Democrats 'are offering a third Obama term brought to you by another Clinton, and you're supposed to be excited about that,'" Fortune reported.
Big cheers to Ryan's call to unify the party. @wkyc #ClevelandRising pic.twitter.com/9BEQddpVZo

— Amy Hansen (@_AmyHansen) July 20, 2016
3. Tiffany Trump makes her debut.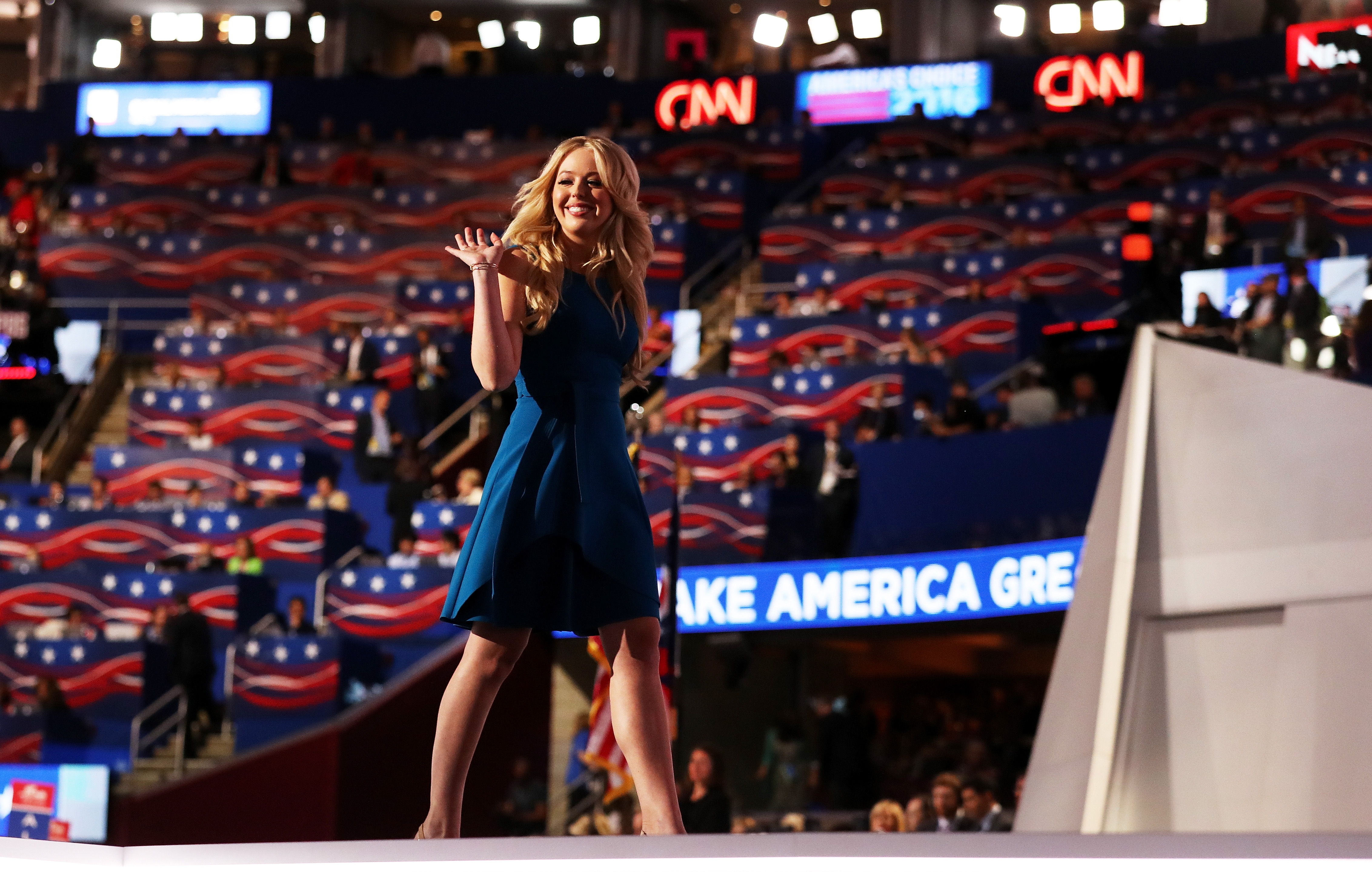 Two of Trump's five children delivered speeches Tuesday evening--including daughter Tiffany. The 22-year-old University of Pennsylvania graduate is the second of the candidate's daughters.
"Please excuse me if I'm a little nervous," Trump said, according to a transcript posted on TIME. "When I graduated college a couple of months ago, I never expected to be here tonight addressing the nation. I've given a few speeches in front of classrooms and students, but never in an arena with more than 10 million people watching."
4. Chris Christie gets the crowd fired up.
Christie, who was considered to be Trump's vice president but was ultimately passed over, gave an impassioned speech. The bulk of his address centered on Hillary Clinton.
5. Ben Carson draws a connection between Hillary Clinton and Lucifer.
Carson, a neurosurgeon who quit the presidential race in March, had one of the later speaking slots Tuesday evening. He used a chunk of the time to tie together a link between Clinton and Lucifer.
Vanity Fair reported he began by referencing a paper she wrote in college about a man who acknowledged Lucifer in a book.
"Now think about that," he said. "This is our nation where our founding document, the Declaration of Independence, talks about certain inalienable rights that come from our creator; a nation where our Pledge of Allegiance says we are one nation under God. This is a nation where every coin in our pockets and every bill in our wallet says 'In God We Trust.' So are we willing to elect someone as president who has as their role model somebody who acknowledges Lucifer?"