The Republican National Convention is getting real. On Monday, there were new screens above a new stage on the east end of the Quicken Loans Arena.
"We're at 14 days, but it really feels like we're here," said spokesman Dave O'Neil.
The Republican National Convention starts Monday, July 18. There will be delegates from around the country, along with more than 15,000 journalists from around the world.
Channel 3 News recently got a sneak peek at where they will be working from too.
Remember the garage next door to the Q? It is not a garage anymore.
They have added new drywall and new lights. "Then we put down the carpet," said Alan Pollack of Welty Cleveland. "About 30,000 square feet of carpet."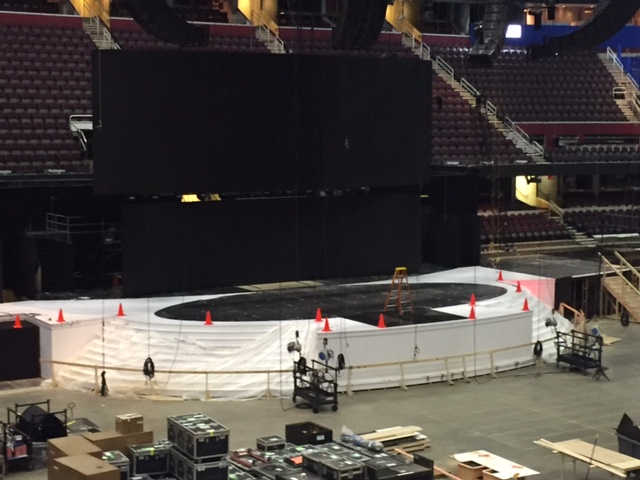 His company is trying to complete a job in two weeks that could normally take up to two months as they carve out a media center.
"Being in here actually feels like you're in a building," said Lyndsay Keith with the Committee on Arrangements. "It doesn't feel like a garage."
"Kind of like the Cavs," said Bill Palillo of Welty. "They worked together. They won a championship. That's what we're doing here."
Putting on a such a big event requires some big time help.
"People who have done the Super Bowl, people who have done the Grammy's, come in to help us with this 'Grand Old Party,'" Keith said.
Though the convention officially starts in two weeks, thousands of attendees are expected to begin arriving by Monday on July 11 for committee events to be held at the Cleveland Convention Center.