Three months have passed since police say a 74-year-old woman hit the gas instead of the brake and sped onto a crowded dance floor at a community concert in Parma Heights.
Eight people were injured and two of them died.
It's a terrible tragedy that brings to light the topic of senior drivers and safety. It's an emotional issue that needs handled delicately and deliberately.
In 2012, there were 36 million senior drivers on the road. While driving helps older adults remain independent, fatal crash rates increase with age according to the Insurance Institute for Highway Safety
It's a touchy subject that millions of families face.
Stacy Brown of Parma recently noticed some changes in her 77-year-old father. He seemed more confused. When driving, he'd go the wrong way or forget to put the car in park.
One day, he got into an accident.
"By the grace of God he was okay. He didn't hurt anyone else," said Brown. "That was extremely eye-opening for us."
Matt Gurwell has seen the worst.
As an Ohio state trooper he had to deliver too many death notices to families of senior drivers.
"Always I thought, someday I would like to be in a position to do something more proactive, to keep these accidents and tragedies from happening in the first place," he said.
Gurwell did just that.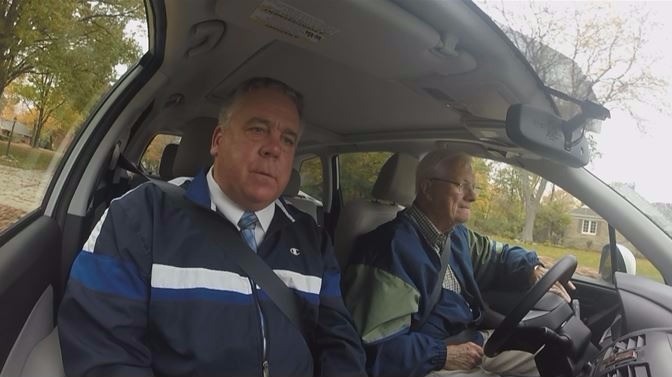 Post-retirement he founded the company Keeping Us Safe.
Its sole purpose is helping drivers and their families through this very difficult transition. The 3-hour, one-on-one individualized session with the driver is called Beyond Driving with Dignity and it's done in the comfort of the older driver's home.
It starts with some cognitive exercises and what Gurwell calls a lengthy learning conversation to learn more about the driver.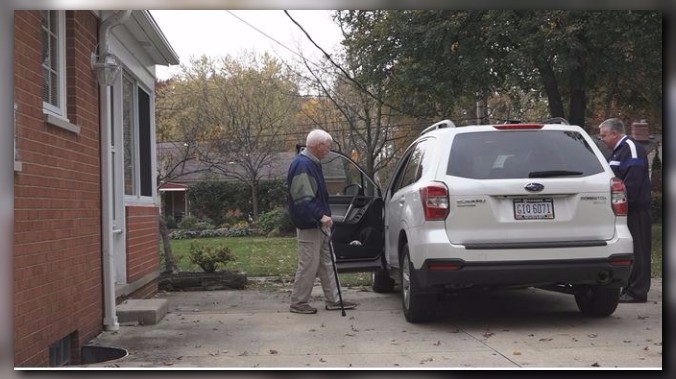 Then, a ride-along with the senior driver.
"The whole session is set up to err in the older driver's favor. There is no trickery here," Gurwell told us.
They ask the driver where they typically go and Gurwell says it's not uncommon for the older driver to get confused during that route.
Lew and Eddie Lou Bush recently turned to Gurwell for help.
Married for more than 60 years, Eddie Lou got pressure from family to take away Lew's keys.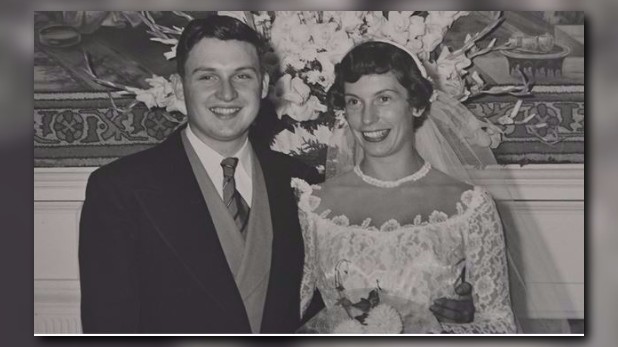 "They were pushing at me to get him to stop, too. And I said, 'I'm not going to be the one that takes his keys away. It's gotta be someone else,'" Eddie Lou said.
That someone else was Matt Gurwell, who says his goal is always to empower the driver at the end of their session to make that decision on their own.
Two-thirds of those at elevated risk for an accident do end up retiring from driving. Lew was one of them.
"If Matt said he shouldn't drive, he would listen to him.
So that was a good thing.
It took the responsibility off my shoulders," Eddie Lou told us.
"We provide a service for the family. Not just for the older driver.
We try to bring peace to what can be an otherwise very uncomfortable situation for the entire family,' Gurwell explained.
To bring peace to what can be an otherwise very uncomfortable situation for the entire family.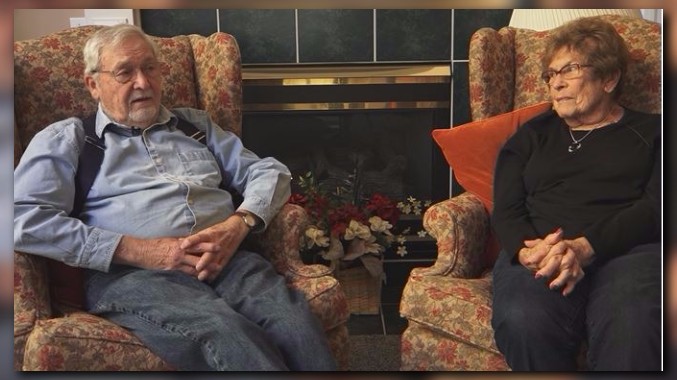 In Ohio, the only requirement for drivers of any age to renew their license is a vision exam at the BMV every four years.
If you think someone is a danger, you can notify the BMV reporting an unsafe driver.
You must identify yourself.
It can't anonymous.
If accepted, the BMV will send a letter to the driver requiring him or her to submit a medical statement or take a driver's license exam.
Generally that person has 30 days to comply.
As for Brown and her father, they consulted doctors who told them he was medically okay to drive.
But Brown just wasn't comfortable with that and ultimately they went together to turn in his license.
Her father didn't resist and is doing well, but the decision weighed heavily on her.
"I kind of took away something for my dad that was like a sense of independence for him," she said holding back tears.
Lew Bush made the decision on his own, with a little help.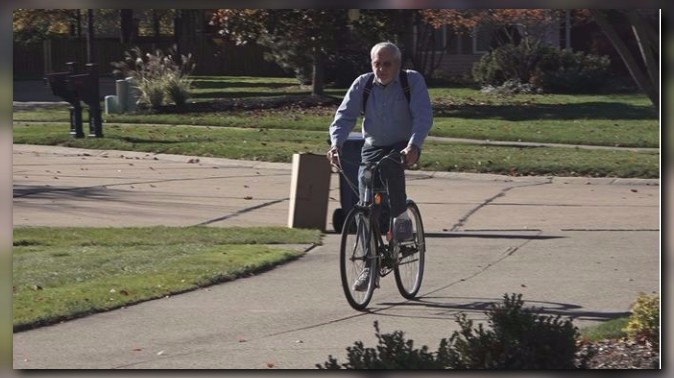 Preserving his dignity and giving his family peace of mind.
Gurwell says it's important to start having these conversations with a parent before problems crop up.
"Regardless of where their loved one is, begin those conversations today. Get comfortable as an adult child talking to mom. 'Hey, you realize that day might come when it's no longer safe for you to drive.' Open up that line of communication so that if that day ever arrives, you've already greased the skids so to speak," Gurwell said.
He says too many families look at minor fender benders or scrapes as signs their parent should stop driving.
Too many overlook memory issues.
Gurwell calls this an extremely critical component.
"If you have a loved one that is getting lost in areas that they have typically had no problem driving too or from, it's time for them to retire from driving," he added.
Keeping Us Safe has a workbook for parents and their adult children to help tackle the issue.
Above all he stresses that when possible the decision to retire from driving should be made with dignity and care.