Thursday is Read Across America Day and a two-part celebration is being planned in Slavic Village, home to the nation's first Little Free Library Neighborhood.
The day commemorates the birthday of beloved children's author Dr. Seuss. It was conceived by the National Education Association as a way to encourage young and old to pick up a book and experience the joy of reading.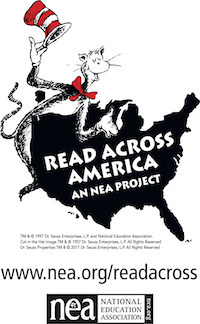 In Slavic Village, activities begin Thursday with a book giveaway to be held 11a.m to 2 p.m. at MetroHealth Broadway Health Center, 6835 Broadway Ave. Creating a culture of reading in the home is the main message of the day. Parents will be encouraged to post pictures of them reading with their children on social media, using the hashtags #SlavicVillageReads and #WeReadHere.
And in the afternoon, the fun continues with a 4 p.m. "Seuss on the Loose" program featuring story time and craft making at the Cleveland Public Library Fleet Branch, 7224 Broadway Ave., Cleveland. Dr. Seuss's birthday will be celebrated with cake and ice cream.
Both events are part of the "Slavic Village Reads" community-wide literacy initiative sponsored by Third Federal, which is supported by WKYC, Broadway P-16 and a host of other partners.
The Slavic Village Reads campaign motivates residents to take advantage of literacy resources right in their neighborhood, including the seven Little Free Libraries spread across Slavic Village.
Slavic Village Reads partners include Jewish Federation of Cleveland, Boys & Girls Club of Cleveland, Cleveland Metropolitan School District, Cleveland Kids' Book Bank, MetroHealth, Cleveland Police Foundation, The Literacy Cooperative of Greater Cleveland and Cleveland Public Library.