In this "23 Big Dreams" series, the LeBron James Family Foundation and its broadcast partner, WKYC, highlight a new Akron Public School student and his or her career aspirations each week. With a tuition and fees scholarship from The University of Akron, the commitment of college has changed their personal goals and their expectations for their futures. Like LeBron, these are just kids from Akron with big dreams.
Imagine what life would be like if you could not hear. No sounds, no songs, no conversations. Only silence. That is the world Nathan Rienzi was born into.
As an infant and toddler, Nathan lived life with tubes in his ears that would drain the fluid built up in his ear drums. He could communicate with his family only through hand gestures and facial expressions. He learned how to articulate what he wanted through gentle taps on his mother's hand and other small movements that became their own language. Nonverbal communication became the center of Nathan's silent universe.
When he turned 6 years old, Nathan's world changed forever. With his doctors willing to risk life-long hearing loss for the chance of full hearing, Nathan underwent a procedure to remove his tonsils and adenoids.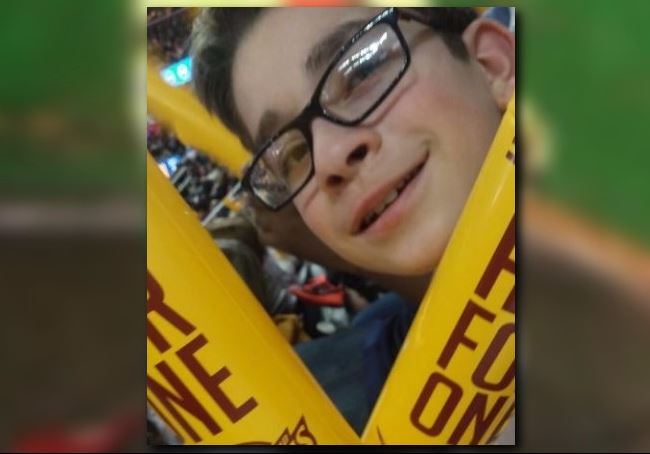 Following the surgery, Nathan could hear sound for the very first time. Unfamiliar to the noise of the world, it was overwhelming at first. But he slowly adjusted to his new audible life, equipped with a unique perspective on everything in it.
When he entered the 3rd grade, Nathan became part of the LeBron James Family Foundation's Wheels for Education program. As a new participant, he received a bike from "Mr. LeBron." With LeBron's childhood deeply impacted by the mobility his two wheels gave him, the bike is intended to give students that same freedom to get where they need to go, while also giving them an incentive to stay on the right path.
For Nathan, the simple gift of a bike changed his world forever… again.
"LeBron teaches these kids that they have to find their thing," says Nathan's mom, Maria Wohlwend. "He really pushes them to find what they are good at, and that bike changed everything for Nathan."
Following his introduction to bikes, Nathan became a big-time BMXer. Through this new community, he made new friends, learned a new sport, and gained a ton of confidence.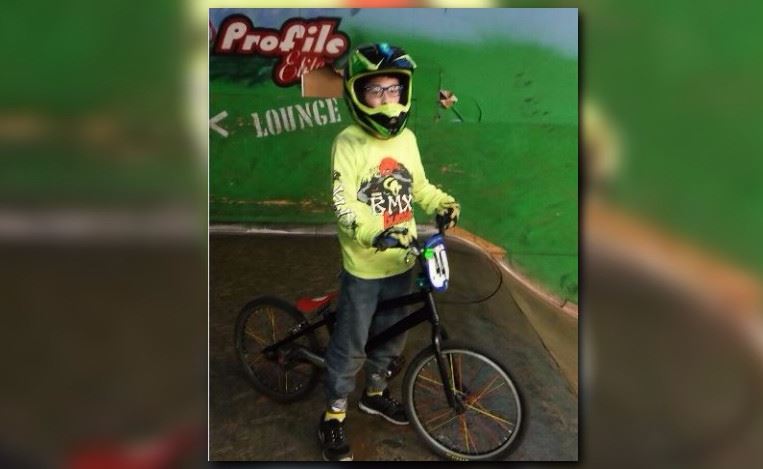 Now a 6th grader at Innes middle school in Akron, Nathan still loves to ride his BMX bike and he's flourishing in the LeBron James Family Foundation's Akron I PROMISE Network. Through the two communities, Nathan has become part of an even bigger family. Family which he says, "loves each other very much."
With the confidence the Foundation has given him, Nathan is committed to a future filled with higher education and helping others. His big dream is to become a police officer because he thinks it's "pretty cool" they get to protect people and stop crime.
He knows in order to reach that dream, he will have to stay in school and get his education, which is something he is looking forward to doing with the scholarship waiting for him at The University of Akron thanks to LeBron's Foundation and The University.
"I'm excited because the scholarship will help me achieve my dream and get a college degree," says Nathan. "If you get a good education and graduate from college, you can get a good job, make money, have a family, and a good future."
From a baby born with no hearing to an excited, talented, and confident young man with college undoubtedly in his future, Nathan certainly has a good future in front him. Even if his path is a little different than others.
"Nathan beats to his own drum," his mom adds. "Listening to LeBron speak really empowers these kids to not be status quo."
With his incredible story and one really big dream, Nathan is anything but status quo.