This weekend is set to be one of the busiest in Cleveland and Northeast Ohio sports in recent memory.
Consider:
The Indians will host the New York Yankees for a four-game series as both teams are locked in the thick of the pennant race. It will also be our first look at Yankee rookie phenom Aaron Judge.
The Browns will hold their annual Brown and Orange Scrimmage on Friday night at First Energy Stadium.
We of course, remain on 'Kyrie Watch,' waiting to see if the Cavaliers trade Kyrie Irving.
Canton will shine for Pro Football Hall of Fame weekend, starting Thursday with the Hall of Fame game between the Cowboys and Cardinals and continuing through Saturday's Induction Ceremony.
And then, there's the matter of the World Golf Championships' Bridgestone Invitational at Firestone Country Club in Akron.
Whether you are a golf enthusiast, a casual fan, or somewhere in between, rest assured, this weekend matters to the professionals who will try to tame Firestone's South Course.
And it matters to the proud people of Akron.
Growing up in Canton, I always knew how important the action at Firestone was to the PGA. It didn't matter if the event was called the 'NEC World Series of Golf,' the 'NEC Invitational,' or the 'WGC-Bridgestone Invitational.' You had to be a tournament winner in order to get into the field. That meant Jack Nicklaus was always there. Or Tom Watson. Or Greg Norman.
It wasn't a 'major' tournament like the Masters, or the U.S. Open, but it sure felt like it.
Years later, not much has changed. The purse is bigger ($9.75 million dollars with the winner getting just over $1.5 million), the names are different, but the implications are the same. The only tournaments in golf that pay out more money or have more FedEx Cup points at stake than the WGC-Bridgestone Invitational are The Masters, U.S. Open, The Players Championship, The PGA Championship, and The Open Championship.
It's a big deal to win at Firestone. And these players know it.
Jordan Spieth on the Bridgestone: "This one's very special, given the history here" #3Golf pic.twitter.com/buu9QdPMf4

— Ben Axelrod (@BenAxelrod) August 2, 2017
"Yeah, this one's very special given the history here, specifically Firestone and the championship here," Jordan Spieth told reporters on Wednesday. Spieth won the Open Championship in miraculous fashion last month and has an eye towards the PGA Championship at Quail Hollow in North Carolina next week. A win at the PGA would complete the career grand slam for the 24-year-old, something only Nicklaus, Tiger Woods, Gary Player, Ben Hogan, and Gene Sarazen have accomplished.
You know Spieth would love nothing more than to win his first WGC-Bridgestone and take that momentum with him to Carolina.
Rory MciIroy is back in the field for the first time since winning the Invitational in 2014. As he put it, life has changed quite a bit in three years. "A lot of water's passed under the bridge since we were here in 2014. It's three years. I went from a single man to a married man. I've went from -- yeah, riding on the crest of a wave to a couple of injuries to trying to sort of find -- not find my way again but just find a bit of form and get back to where I know I can be," he told us.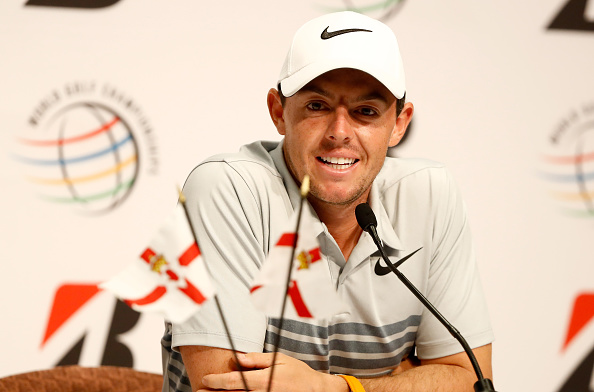 McIlroy in 2014 was where Spieth is now, playing the best golf of his career with an eye towards winning the career grand slam. The 28-year-old from Northern Ireland, who recently replaced longtime caddy J.P. Fitzgerald, is missing only a green jacket from The Masters. But he's thinking more about conquering the course at Firestone right now. "I've always loved coming here. I love the golf course here at Firestone and it's a -- I think you have to treat this week as its own, but at the same time it is a great prep week for what's to come at the PGA next week," McIlroy said.
For Dustin Johnson, this weekend represents a chance to not only defend his WGC-Bridgestone Invitational crown, but maintain his spot as the world's top-ranked golfer.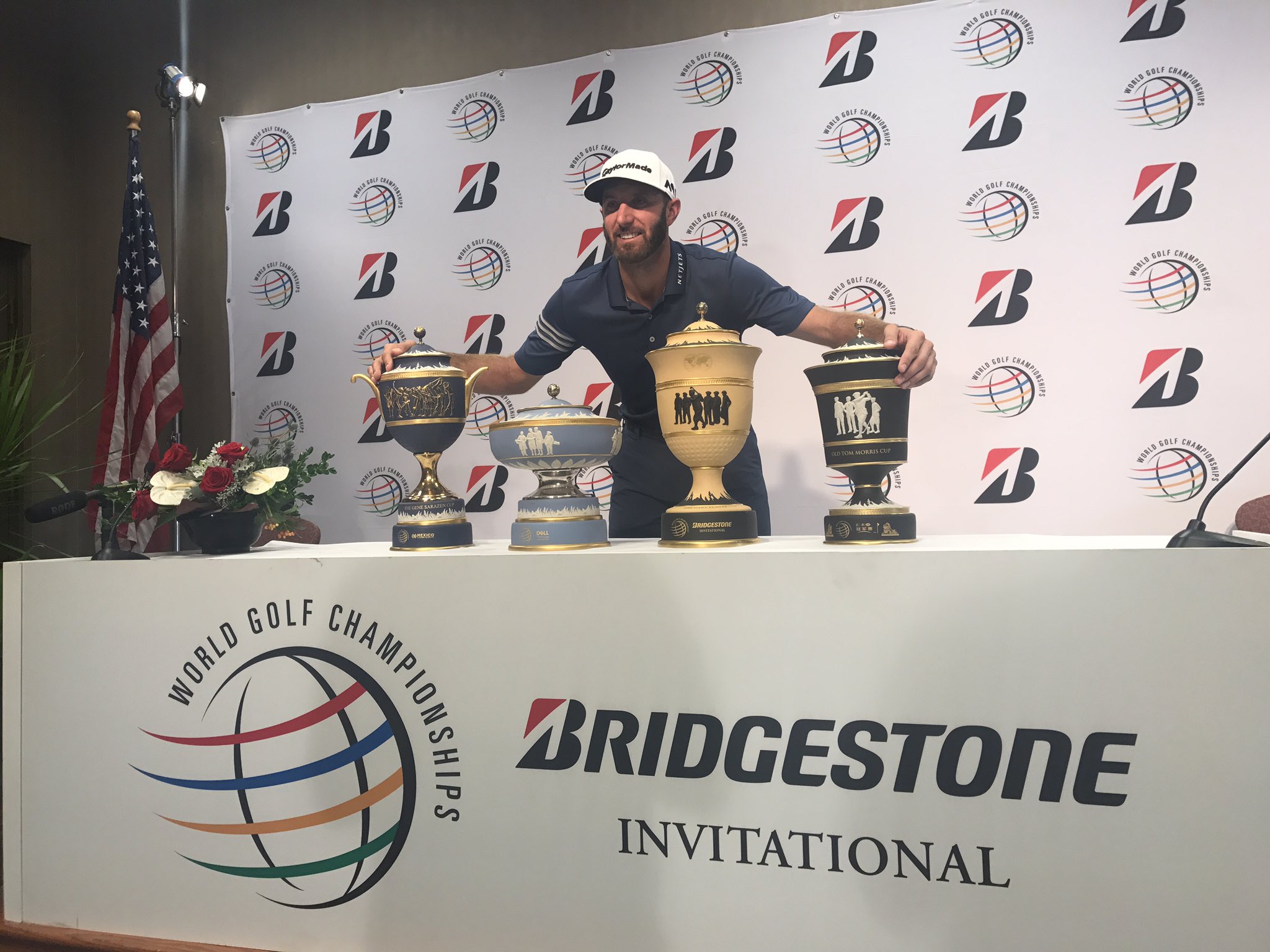 "I like this golf course," Johnson told reporters. "Obviously I did very well last year. Coming back to a place where I've got a lot of good memories, it's a great field this week, all the best players in the world are here. So you win this golf tournament you know you're playing some good golf."
Tiger Woods won this tournament 7 times. Other past winners at Firestone include Phil Mickelson, Greg Norman, Tom Watson, Gary Player, and yes, Jack Nicklaus.
This tournament matters. This weekend matters.
Good luck to all of the legions of volunteers and people who work behind the scenes to make this tournament an Akron institution. Believe me, the work does not go unnoticed by the players or the PGA.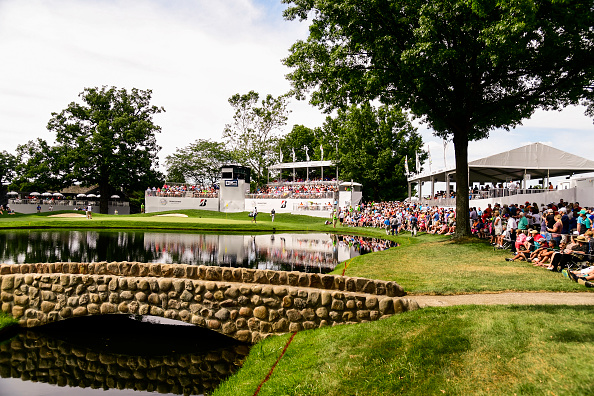 Akron and Northeastern Ohio is about to shine brightly in the sports world this weekend. And I couldn't be happier because of it.
WATCH: Ben Axelrod and I preview the action of the WGC-Bridgestone Invitational from Firestone Country Club on WKYC's Facebook Live: