Channel 3 Sports is proud to continue its "Student-athlete Shout out" feature series during the 2016-17 school year. Each installment will spotlight the recent accomplishments of a deserving Northeast Ohio high school athlete.
Lutheran West senior soccer player Zachary Kluever
The Lutheran West High School boys soccer team opened what it hopes will be a long postseason run with a 10-0 sectional tournament semifinal win against Trinity on Tuesday.
The Longhorns (13-1-2), who are ranked ninth in the latest Ohio Scholastic Coaches Association Division III state poll, have been led by senior forward Zachary Kluever.
Kluever, an all-state candidate, is one of the area's most prolific scorers. He has netted 27 goals and tallied nine assists.
"Zack Kluever is a workhorse," head coach Josh Hubeler said. "He puts in 110 percent effort for 80 minutes. That type of passion and desire is contagious. He makes his teammates better day in and day out."
The Longhorns finished atop the Patriot Athletic Conference Stripes Division standings with an 8-0-1 record.
Despite missing more than half of the 2015 season due to injury, Kluever earned second-team all-conference honors as a junior.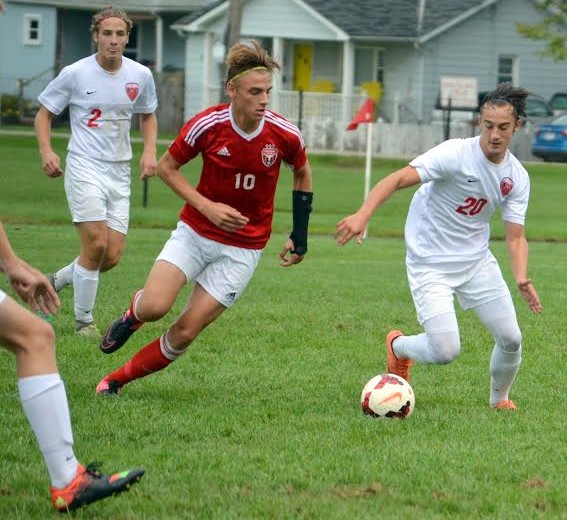 Lutheran West's sectional opponent, St. Martin de Porres, forfeited the match due to injuries and ineligible players. The Longhorns will play the winner of Oberlin and Columbia in a district tournament semifinal on October 25.
Want to nominate a Northeast Ohio school athlete for a Student-athlete Shout-out? Email vdorsey[at]wkyc[dot]com.
For more Northeast Ohio high school sports news, scores, photos and videos, visit WKYC.com/hss.
"Like" WKYC High School Sports on Facebook