Cleveland Indians fans are still shaking their heads as announcer Joe Buck continues to swoon over the Chicago Cubs and especially his main man, the Cubs' Kyle Schwarber.
RELATED | Fox World Series announcers sure seem to love Chicago
At first it was just annoying but, as World Series Game 3 unfolded last night, Buck's adoration continued. Having the Indians take Game 3 1-0 did put a bit of a damper on Cubs' fans enthusiasm, though.
Indians fans and others posted memes...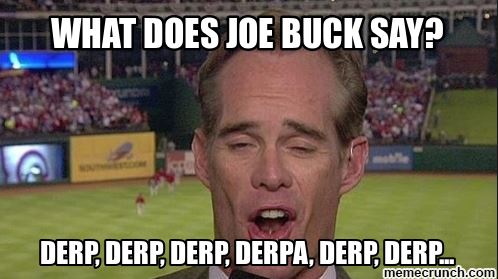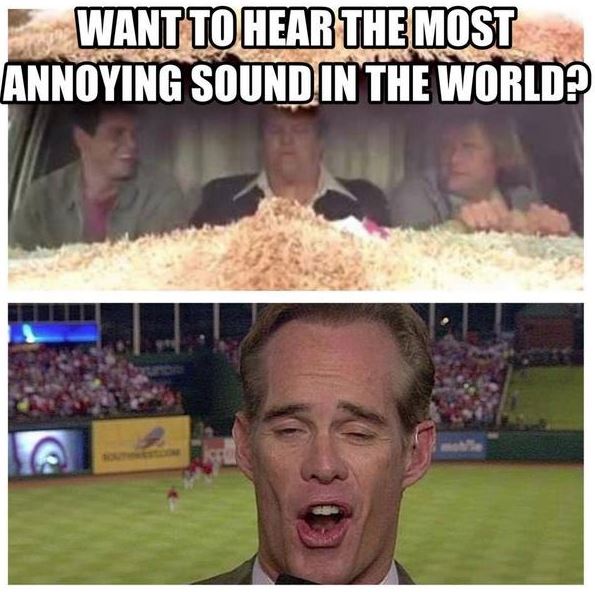 And others are taking to Twitter today before Game 4 to try and stem the tide.
.@FastFreddie933: Tribe Fan Set Up Wedding Registry For Joe Buck And Kyle Schwarber https://t.co/Vg2w1SDj8h

— 933thewolf (@933wncdthewolf) October 29, 2016
Joe Buck's best man speech for Kyle Schwarber. @Indians you might like this! https://t.co/UNUodcTyoS. #WorldSeries

— Joshua Womack (@JoshuaWomack82) October 29, 2016
Wishing Joe Buck and Kyle Schwarber a lifetime of happiness. #WorldSeries #JoeBuck #cle https://t.co/fkPsjo7hCA pic.twitter.com/3SUgtgzI6K

— Allie Cat (@AllieCatSportz) October 29, 2016
Robbi understand. Robbi not like Joe Buck: Indians fans create wedding registry for Joe Buck & Cubs' Kyle Schwarber https://t.co/iBf9Gtp7dA pic.twitter.com/fUXt0IYIAS

— Rob Curley (@robcurley) October 29, 2016
Every time Joe Buck says Kyle Schwarber tonight take a drink, bet you'll be blacked out by the 4th inning.

— Adam Wackerly (@AWackerly) October 29, 2016
Wish my gf would talk about me the way Joe Buck talks about Kyle Schwarber.

— Juankii Perez⚾☝ (@jcperezdiaz96) October 29, 2016
But please Joe Buck, tell me about Kyle Schwarber https://t.co/KaBwSLS0TK

— Dan Baker (@bakerdanielj) October 29, 2016