The 2016 esurance MLB Awards took place on Friday evening. Not surprisingly, the American League Champion Cleveland Indians took home several honors.
Rookie Tyler Naquin's walk-off, inside-the-park HR to beat the Blue Jays on August 19th was named "Best Offensive Play" of 2016.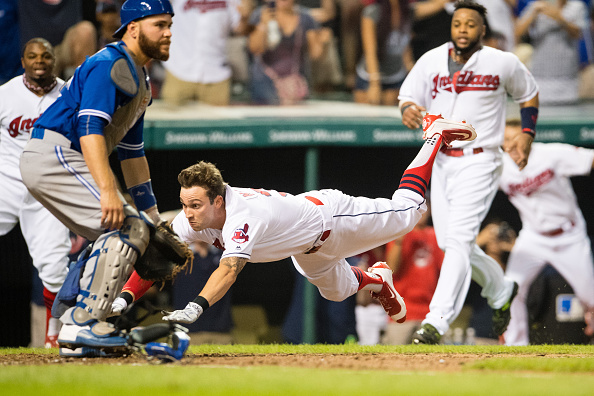 The 2016 "Defensive Player of the Year" award went to Tribe shortstop Francisco Lindor, who recently won his first Gold Glove.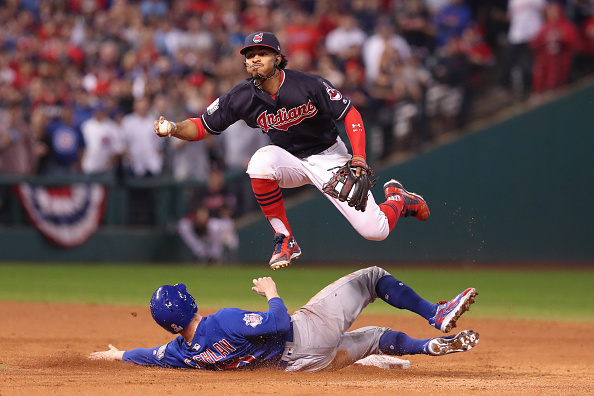 Fresh off winning the American League's Manager of the Year award for the second time, Tribe skipper Terry Francona was honored as the MLB's "Best Manager."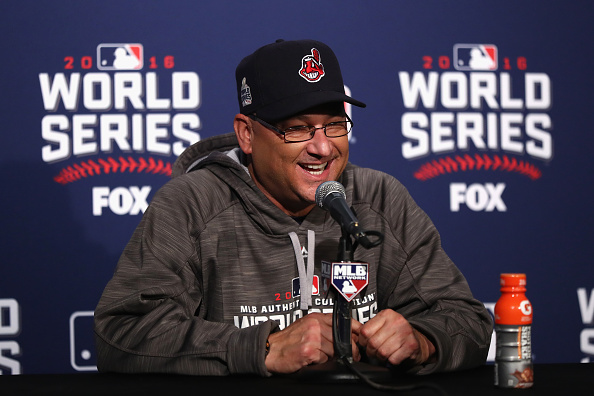 Remember the excitement we all felt when Rajai Davis hit the game-tying homer off of Aroldis Chapman in Game 7 of the World Series? Davis' heroics were honored as the "Best Postseason Moment" of 2016.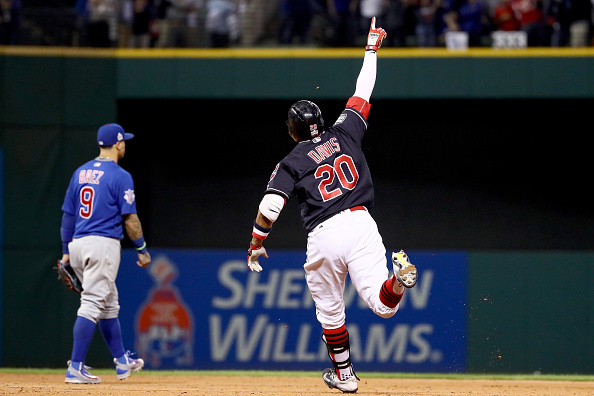 And speaking of the playoffs, there could be no doubt about who would win the award for "Best Postseason Performer." Tribe reliever Andrew Miller took the honors after a brilliant performance that saw him go 2-0 with one save, and a whopping 40 strikeouts in just over 27 innings.