WKYC has spent the last few weeks searching for Northeast Ohio's biggest Cleveland Indians super fan.
We received nearly 200 submissions and were overwhelmed by the passion of all the Tribe fans who shared their stories. As a result, we'll be taking super fans to games throughout the entire 2017 season!
Meet our first super fan, who'll join us at the home opener!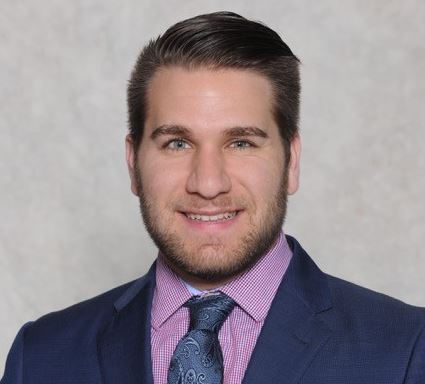 Name: Daniel Mitchell
Age: 25
City: Ashland
Twitter/Instagram: @yeah_mitch
Daniel will join WKYC's digital team at the home opener Tuesday, where we'll host a live web show on WKYC.com and Facebook. He'll also be tweeting and posting to our Instagram and Snapchat accounts.
Here are five things to know about Daniel:
1. I was a vendor for the 2008 and 2009 seasons when I was in high school.
2. My parents tell me I was obsessed with baseball as soon as I could stand.
3. I grew up in Lakewood (Lakewood High '09, Ashland University '13).
4. Before we started dating, my wife and I came to Indians games together with our college friends. Now, my wife and I are going to San Francisco in July to see the Indians play the Giants. We hope to see every stadium together.
5. When I was 4, my parents took me to Wahoo Winterfest – at the time it was the best thing other than going to a baseball game. From where we were standing, I looked down to the floor and saw players, specifically Jim Thome signing autographs. I waved and yelled, "Hey Jim Thome!" He smiled, waved back, and called back, "Hey, buddy!"
Thome didn't have to acknowledge a kid but he unknowingly created a memory I will remember forever. I imitated him whenever I played baseball, wearing high socks and pointing my bat just like Thome. Being at Progressive Field last July when Thome was inducted to the Indians Hall of Fame was extra special to me, because it took me back to 20 years earlier, when I met my hero.
My story about meeting Jim Thome was featured in Terry Pluto and Tom Hamilton's book "Glory Days in Tribe Town."
Apply to be our next Super Fan!
Does Game 7 still make your heart hurt? Does the name Edgar Renteria make your blood boil? Does your heart race every time you hear the phrase, "Swung on and belted!"?
We want to take you to Progressive Field on a WKYC credential to be our Indians super fan!
You'll get to help with our social media posts, hang out with our team and appear in some videos and Facebook Lives with us at Progressive Field.
Click here to read the rules and to apply.