Many Indians fans were concerned heading into tonight's Game 5 of the American League Division Series against the Yankees at Progressive Field with reports that fans from the Big Apple were headed west.
Last night, Stubhub told WKYC's Chris Tye that they had seen about 16% of ticket sales for this evening's game come from New York state (as well an additional 10% total coming from Connecticut (4%), Pennsylvania (3%), and New Jersey (3%) combined). Comparing that to Game 2, StubHub saw about 7% of sales come from New York (and about 7% from Connecticut, Pennsylvania, New Jersey).
But as the two teams began play, the Indians home field advantage became rather evident.
The sold out crowd erupted when Corey Kluber jogged to the mound prior to the start of the game, and was even louder when he struck out Aaron Judge.
The signage has been in postseason form as well: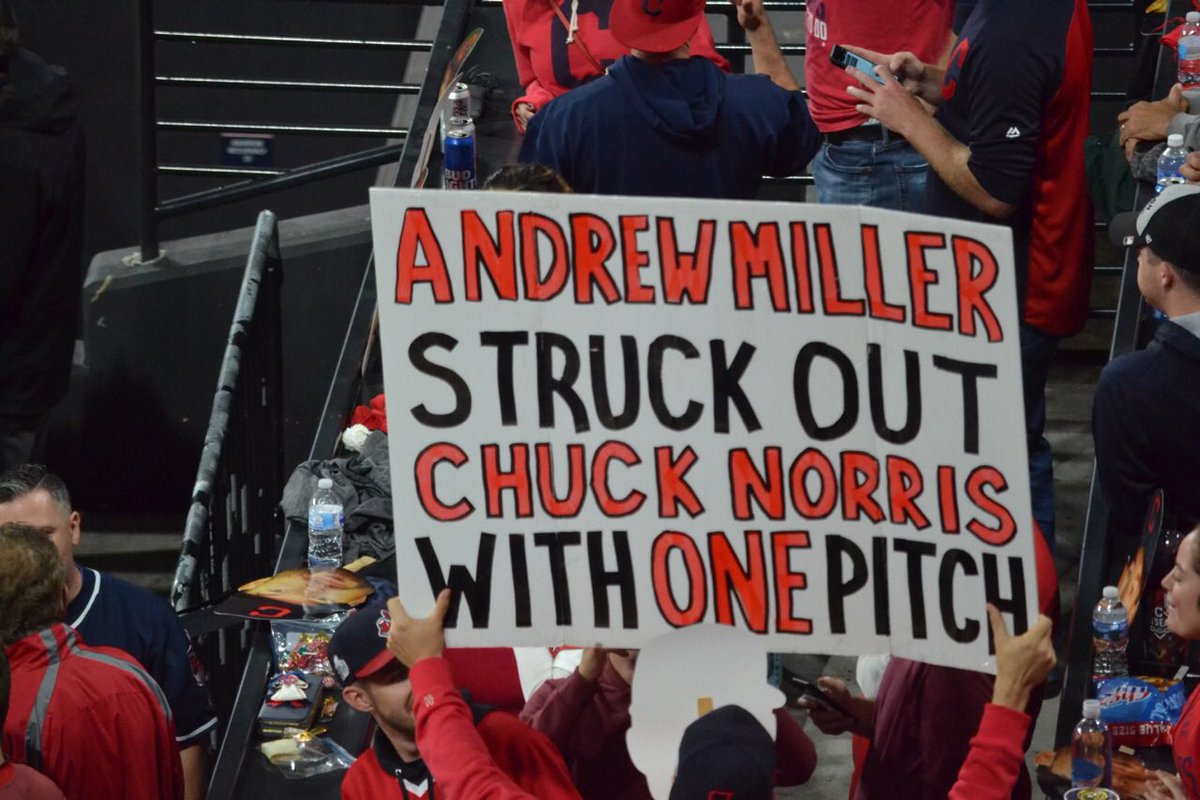 According to the Indians, new ticketing policies will prevent a repeat of Game 7 of last year's World Series, in which fans of the Chicago Cubs possessed a noticeable presence inside Progressive Field.
"Our policies are working," Indians senior director of communications Curtis Danburg told WKYC. "We worked diligently to get tickets in the hands of fans who were interested in attending games, not re-selling."
In an e-mail to those who had purchased tickets to Game 5 of the ALDS sent earlier this week, the Indians reminded fans of their new ticketing policy, put in place this season.
"Tickets acquired through your Season Ticket Holder benefits or via Indians.com public on-sale are intended to be used by you, your family, friends and/or members of your Season Ticket group. The tickets are not intended to be purchased with the intent to be resold," the e-mail read. "As we always do, we are monitoring all sales activity for Game 5, and you could face future repercussions (possible ALCS, World Series ticket revocation) if you do not abide by our ticket policies."