We were live at sold-out Progressive Field for WKYC night as the Cleveland Indians opened a three-game series against the Kansas City Royals. Here's a rundown of what we saw:
FINAL THOUGHTS
We put a wrap on the Tribe's 4-0 shutout win over Kansas City with a WKYC Facebook Live featuring tonight's Super Fan Giovanni Castelli:
9:57--BALLGAME!
The Indians have beaten the Royals in shutout fashion, 4-0. Ryan Merritt, Joe Smith, Tyler Olson, and Cody Allen combined on an eight-hitter, while Francisco Lindor hit his 23rd homer of the year. Austin Jackson and Giovanny Urshela added RBI hits as well.
Here are some of the images of tonight's Tribe win.
PHOTOS | Cleveland Indians defeat Kansas City Royals, 4-0
Aug 25, 2017; Cleveland, OH, USA; Cleveland Indians shortstop Francisco Lindor, left, and catcher Yan Gomes celebrate after Gomes scored on an RBI double by Cleveland Indians third baseman Giovanny Urshela during the third inning
Aug 25, 2017; Cleveland, OH, USA; Cleveland Indians shortstop Francisco Lindor, left, and catcher Yan Gomes celebrate after Gomes scored on an RBI double by Cleveland Indians third baseman Giovanny Urshela during the third inning
9:15--8th sellout of season at Progressive Field
Nice attendance tonight of 34,061 for a crisp, cool Friday night with fireworks, dollar dogs, and a first-place baseball team taking a division rival. Tomorrow's game is sold out and the Indians say Sunday's game has 'limited ticket availability.' Let's hope this trend continues into September.
9:07--Ryan Merritt's night is over in 7th inning
Terry Francona REALLY wanted his young lefty to finish up the 7th inning, but a 2-out walk to Cheslor Cuthbert and a single by Alex Gordon caused Tito to pull Ryan Merritt. What a great outing tonight for the 25-year-old, as he goes 6.2 scoreless innings, scattering 7 hits, with 3 strikeouts and one walk. The 6.2 innings worked is the longest outing of Merritt's big league career. Much like Gio Urshela, the Tribe's rash of injuries has put a lot on his shoulders, and he responded.
Joe Smith got the final out of the 7th. The Tribe leads 4-0 as we hit stretch time.
8:45--Jason Vargas departs
For the second straight start, the Indians were able to get to Jason Vargas effectively. He went five innings tonight, allowing 4 runs on 6 hits. Fun fact, the name 'Vargas' has a special place in my heart as one of my all-time favorite Charlton Heston movie characters. Do yourself a favor, see Heston in Orson Welles' masterpiece 'Touch of Evil' sometime.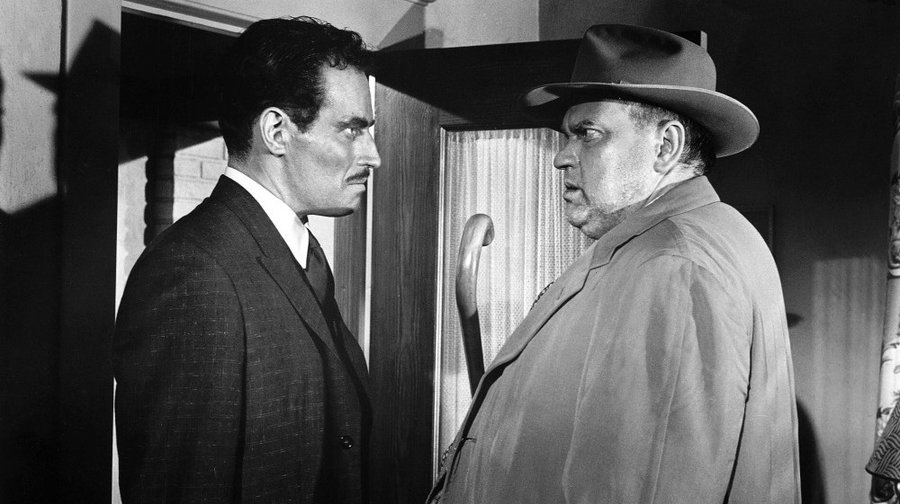 8:30--Frankie goes yard, middle of the game thoughts
Francisco Lindor's 2-run HR to left has extended the Tribe's lead to 4-0 here in the bottom of the 5th inning. That's #23 for the man whose uniform reads 'Mr. Smile' on the back.
Giovanny Urshela is now 2-for-2 after ripping a single up the middle to start the 5th. With all of the injuries mentioned below, particularly to Jason Kipnis, it would be outstanding if Urshela could provide some kind of consistent offense at the plate. He drove in four runs last night and now has four hits in his last seven at-bats. I've advocated that the Tribe go get someone like Brandon Phillips from the Braves to help fill the void in the infield. We know Gio can field, but if he can provide this kind of punch at the plate, the Indians can weather the storm.
Ryan Merritt continues to pitch well tonight. In 5 innings of work, he's allowed five hits, struck out two, and hasn't walked a batter. He's thrown just 64 pitches.
7:55--Indians get on the board first
In the bottom of the third inning, Yan Gomes led off with a bloop single to right. Then, Giovanny Urshela continued his tear with an RBI double to give the Indians a 1-0 lead. Urshela came around to score on an RBI single by Austin Jackson. 2-0 Tribe heading to the 4th inning.
So far, so good for Ryan Merritt, who has pitched his way out of a couple of jams by throwing strikes and keeping the ball low. He also got a little help from his defense, including this gem by Francisco Lindor:
Do your thing, Mr. Smile! #PlayersWeekend pic.twitter.com/tiPh4EPg5v

— Cleveland Indians (@Indians) August 25, 2017
7:30--It's all about the uniforms!
Just a reminder that it's #PlayersWeekend all over Major League Baseball. That means you'll see uniforms like these:
Only the freshest threads for the @Indians on #PlayersWeekend. pic.twitter.com/UTFRLGC8pA

— MLB (@MLB) August 25, 2017
What does everyone think about them? I kinda like it.
7:10--First pitch and Pregame Facebook Live
We are underway at Progressive Field! Before first pitch, I had a chance to chat with our winner of the WKYC 'Super Fan' of the Game, Giovanni Castelli on Facebook Live. Check it out:
Where we are:
The Indians open play this evening with a 5.5 game lead over the Twins and a 6 game lead over the Royals in the American League's Central Division. However, Kansas City is just a half-game out in the chase for the American League Wild Card.
The Tribe just finished a split with the Boston Red Sox in their four game series here at Progressive Field. They have won 10 of their last 14 games, which is pretty remarkable considering how banged up the Indians are with several key players on the disabled list. Check out this list:
Michael Brantley
Jason Kipnis
Josh Tomlin
Danny Salazar
Lonnie Chisenhall
Andrew Miller
As far as Miller is concerned, the Indians told us today that he has been shut down from throwing for five to seven days by medical staff because of patellofemoral syndrome with associated patella tendonitis.
Tonight's starters:
The Indians will give the ball to left-hander Ryan Merritt for his third start and fourth appearance of the year. The 25-year-old is 0-0 with a 3.12 ERA. Merritt's first Major League win came against Kansas City on September 30, 2016, when he allowed a run on three hits in five innings of work at Kauffman Stadium.
Jason Vargas will counter for Kansas City. The Indians haven't traditionally fared well against the lefty, but touched him up for four runs on six hits in 4.2 innings last Saturday in a 5-0 victory at K.C. Vargas is 14-7 on the season with a 3.59 ERA, but he has struggled of late. In his first 16 starts, Vargas was 12-3 with a 2.22 ERA. In his past eight starts, he is 2-4, 7.15. He's 8-4 lifetime against the Tribe with a 4.03 ERA in 17 career starts, including 2-1, 3.68 in four turns this season.
Interact!
We'll be on Twitter all evening long. Interact with us using the hashtag #3Indians