There were a lot of things we assumed would happen before this Indians season began: We assumed Corey Kluber, Carlos Carrasco and Andrew Miller would anchor the pitching staff, we assumed Edwin Encarnacion would hit a lot of home runs, and we assumed the Tribe would repeat as AL Central champs.
While all those things and more came to fruition (some even more than we had hoped), there were still other parts of this team we never could've imagined turning out as well as they did. When you're trying to win your first World Series in 69 years, any pleasant surprise will help, and the Indians have had more than their fair share of them in 2017.
Here's a look at some Tribe players we certainly didn't expect to play major roles, but we're sure glad they did:
Austin Jackson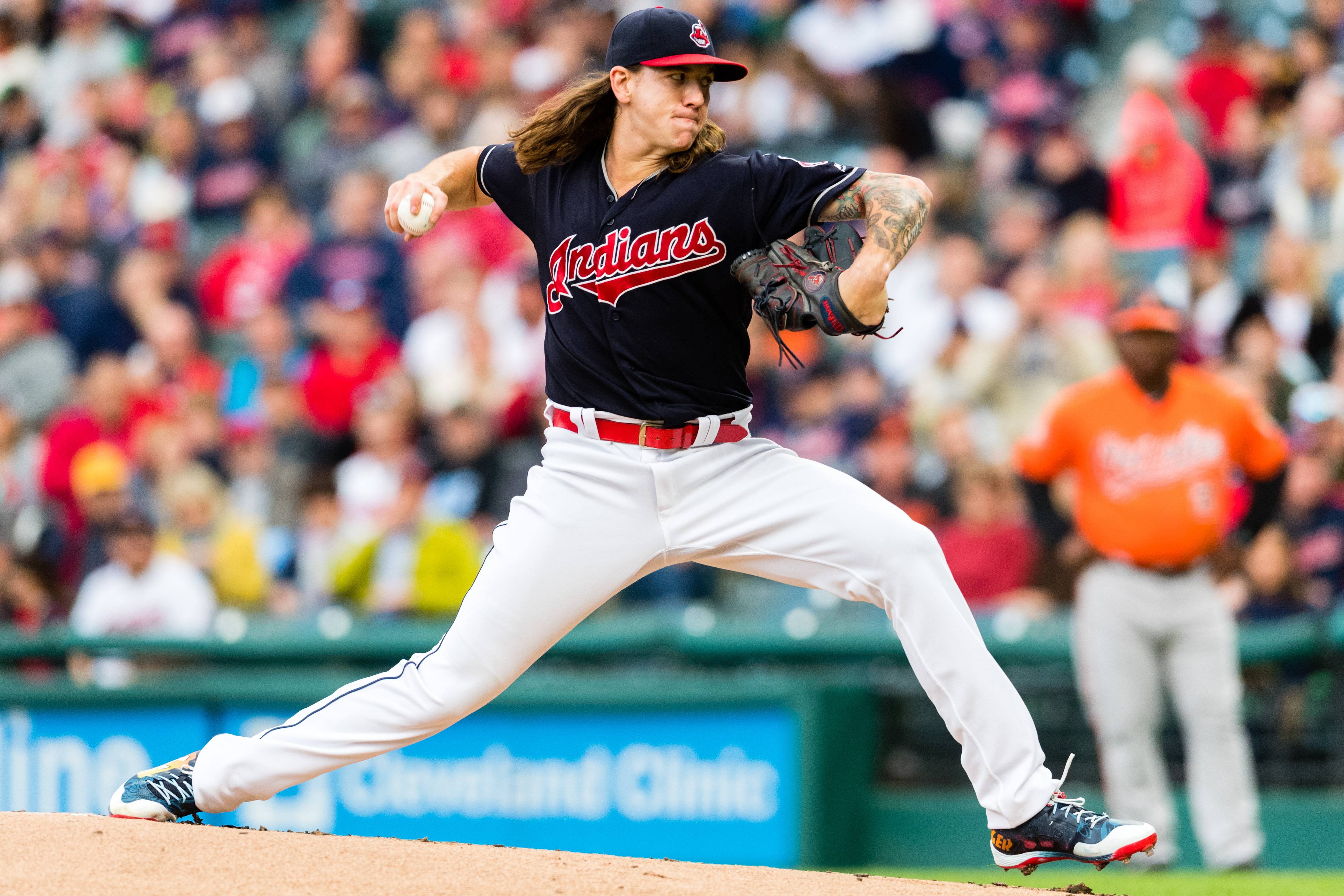 Indians fans were certainly sad to see veteran outfielder Rajai Davis go in the offseason, especially after his Game 7 heroics. To replace him, the team signed 30-year-old Austin Jackson, a veteran coming off knee surgery.
Jackson barely made the opening day roster, but he has made the most of his opportunity, slashing .318/.384/.485 in 83 games while providing veteran leadership in the clubhouse. And while he may not be as quick on the base paths as Rajai, his defense has been stellar, as evidenced by his "Catch of the Year" nominee in Boston.
Mike Clevinger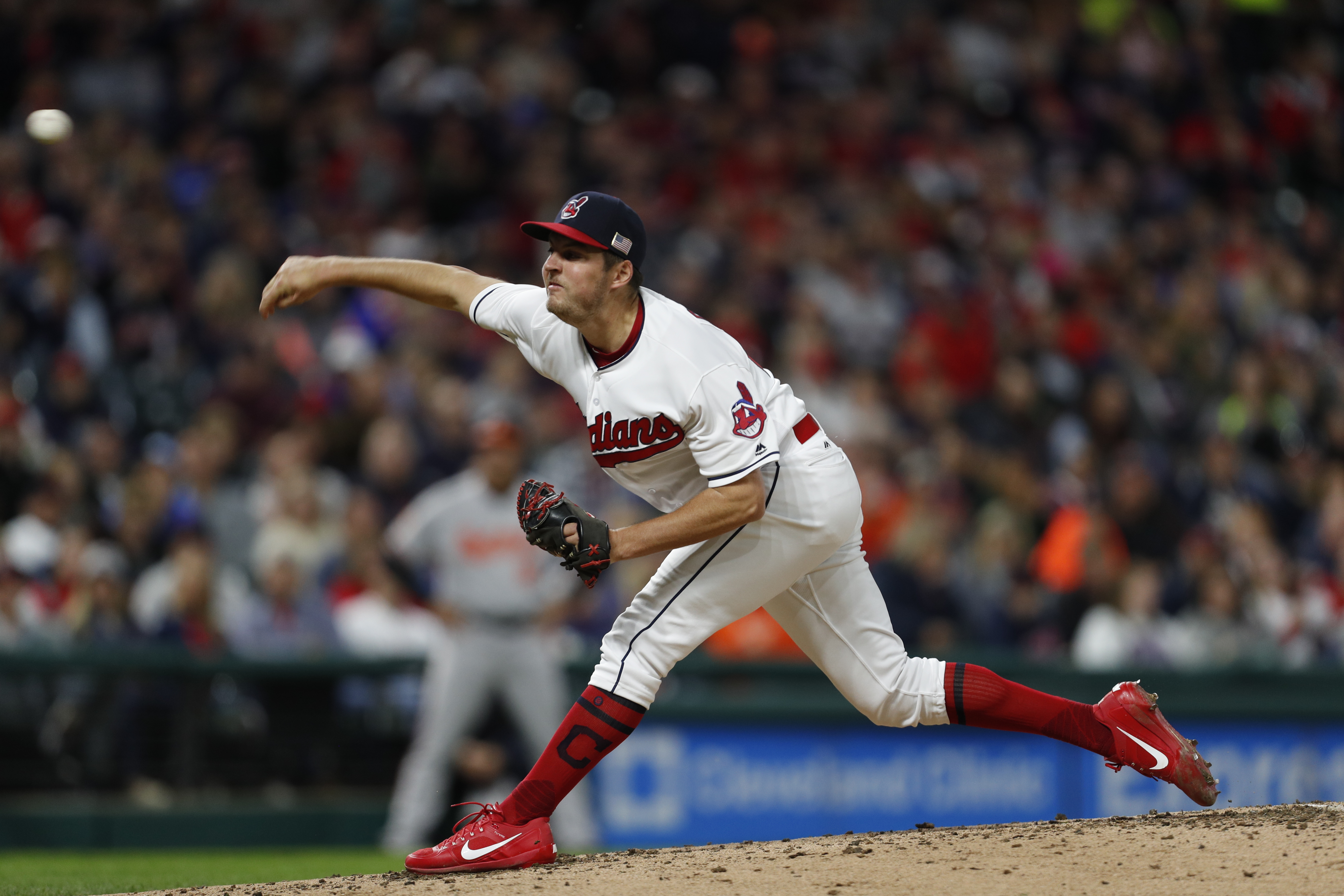 Clevinger showed promise as a rookie last season, but inconsistencies kept him in the minors to start 2017. However, when injuries in the rotation brought him back to Cleveland in May, Clevinger quickly raised eyebrows with a 1-hit, no-run performance against the Kansas City Royals.
"The Flow" has since solidified his place on the Tribe pitching staff, going 12-5 with a 3.07 ERA while striking out 135 over 120.1 innings. While there has been a debate as to whether Clevinger should be a starter or "bullpen weapon" come playoff time, it's clear he is here to stay for years to come.
Trevor Bauer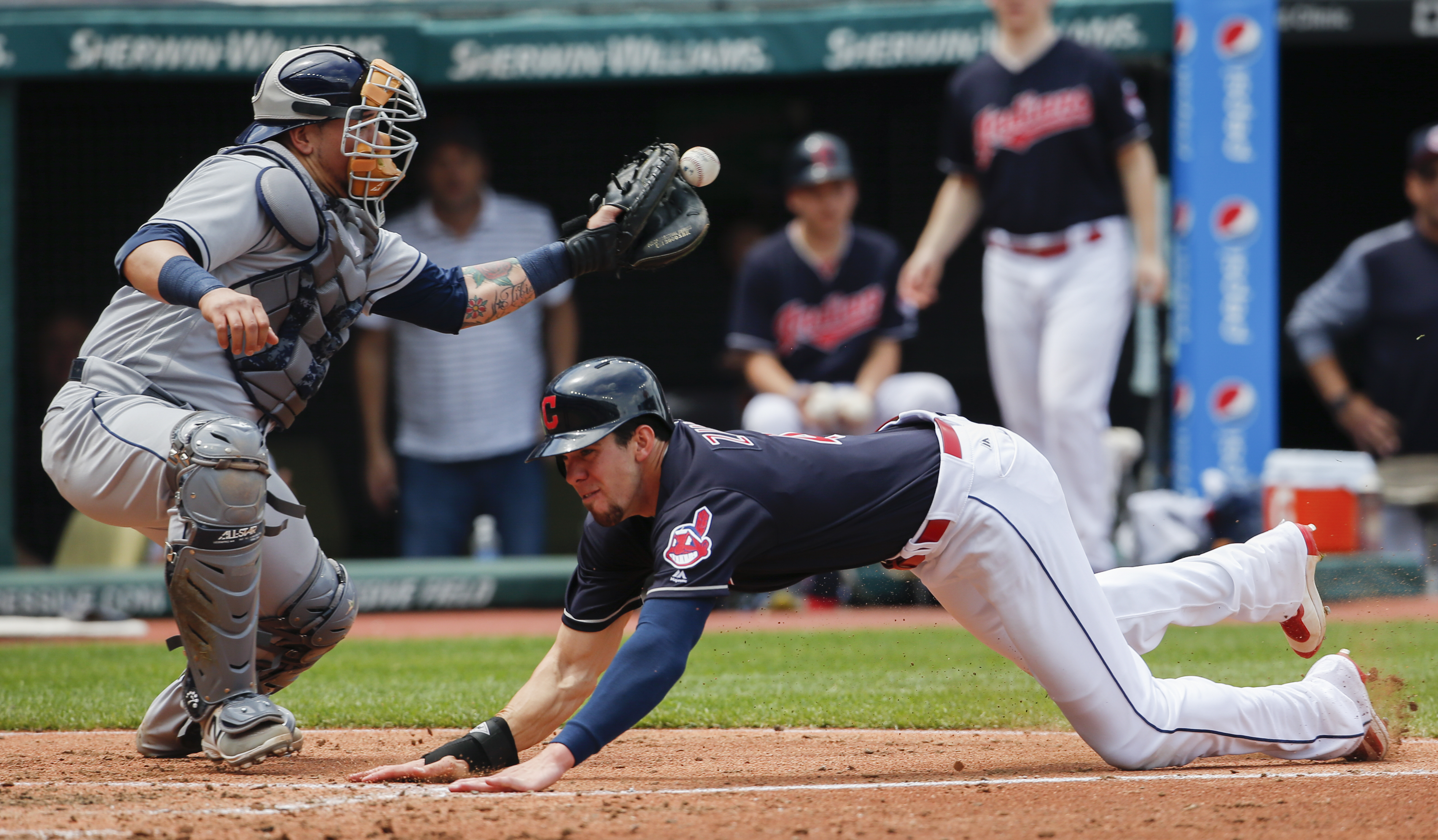 Following a poor postseason performance (highlighted by "Drone-gate"), many had had enough with the often inconsistent and moody Bauer. He certainly didn't help his cause early, going 7-8 with a 5.59 ERA over his first 18 starts.
In his last 13 outings, though, Bauer has undergone a stunning turnaround, going 9-1 with a 2.69 ERA while striking out 84 over 77 innings. The ability to win a career-high 16 games and lower his season ERA to 4.28 have turned a once possible trade piece into a no doubt member of the postseason starting rotation.
Bradley Zimmer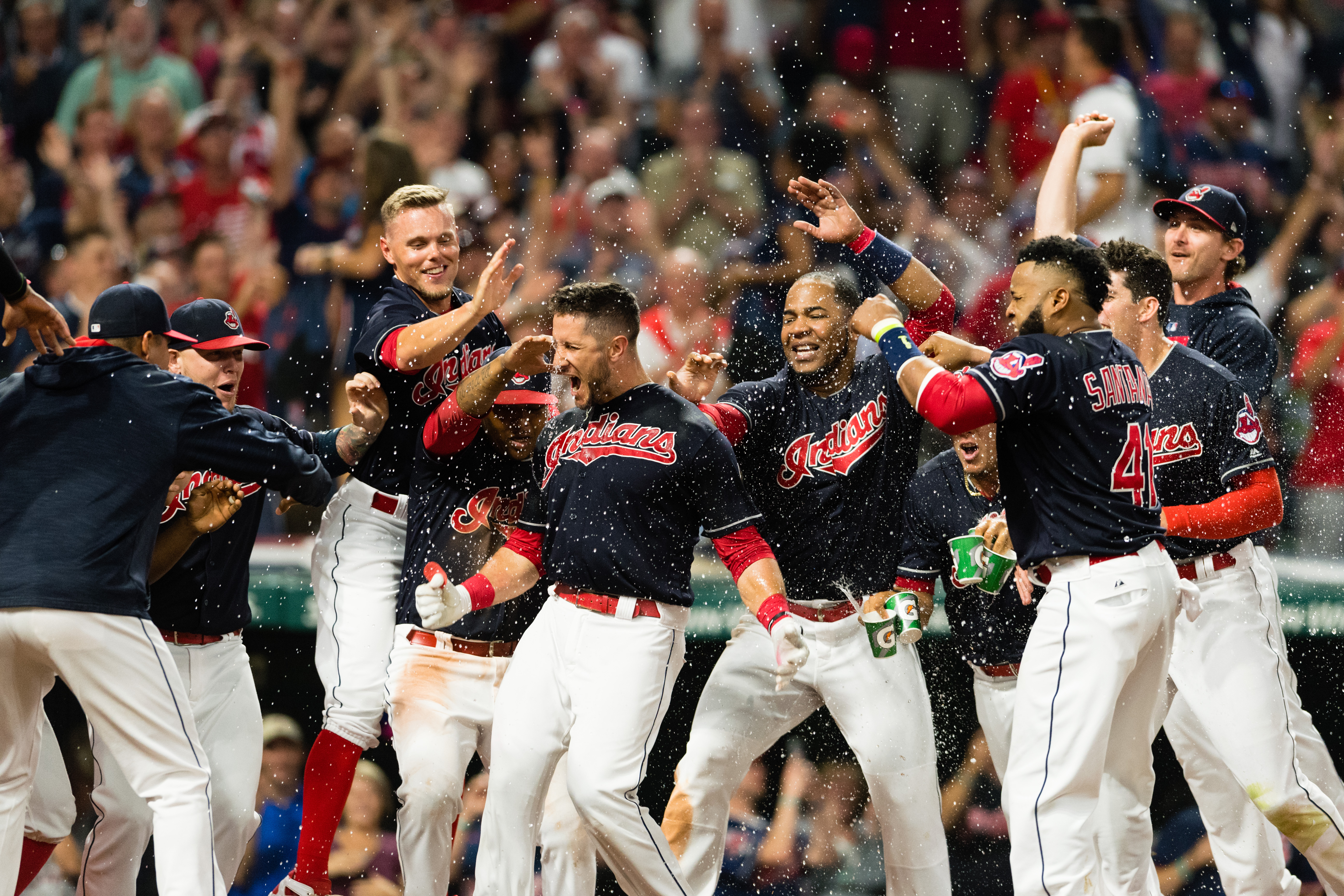 The Tribe surprised some in May by calling up top prospect Bradley Zimmer from AAA Columbus. Most expected him to have a minimal, backup role, but the former 1st round draft pick quickly proved otherwise.
While his offensive numbers cooled down after a hot start, Zimmer leads the team with 18 stolen bases and became a human vacuum cleaner in center field. Sadly, a broken hand has likely ended his season, but rest assured you will see him in the Indians outfield for a long time.
Yan Gomes/Roberto Perez (RBI production)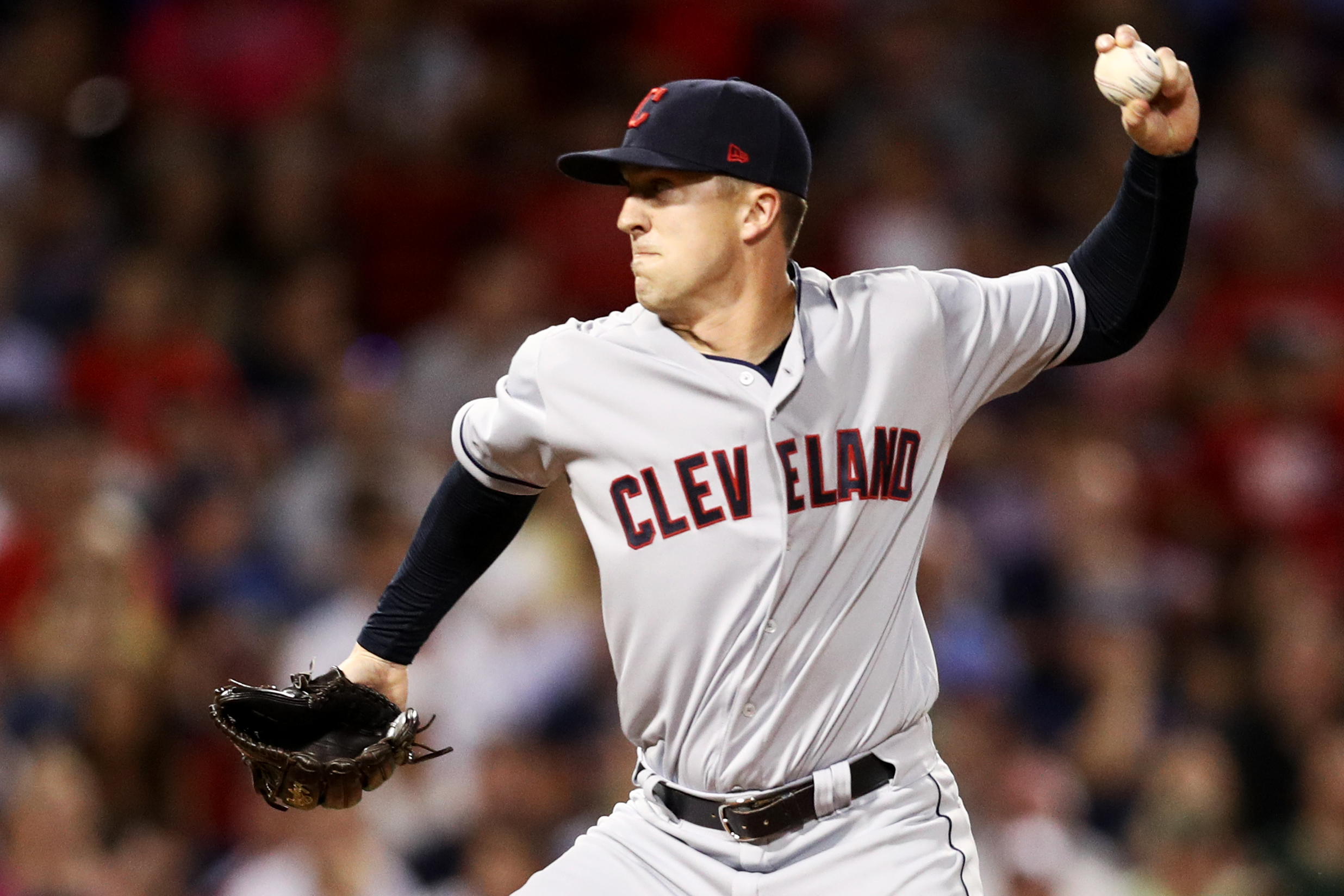 Both Indians catchers have gotten a lot of grief for their offense, and to a degree it is warranted: Both Gomes and Perez have combined to hit just .221 with 169 strikeouts.
However, the two have surprisingly shown a knack for driving in runs, and their 94 combined RBIs are among the most in the Majors among catchers. Combine that with 22 combined home runs, Perez's .275 average with runners in scoring position, and stellar defensive play (a 43 percent throwout rate with 14 defensive runs saved), and it's hard to find a better catching situation in baseball.
Tyler Olson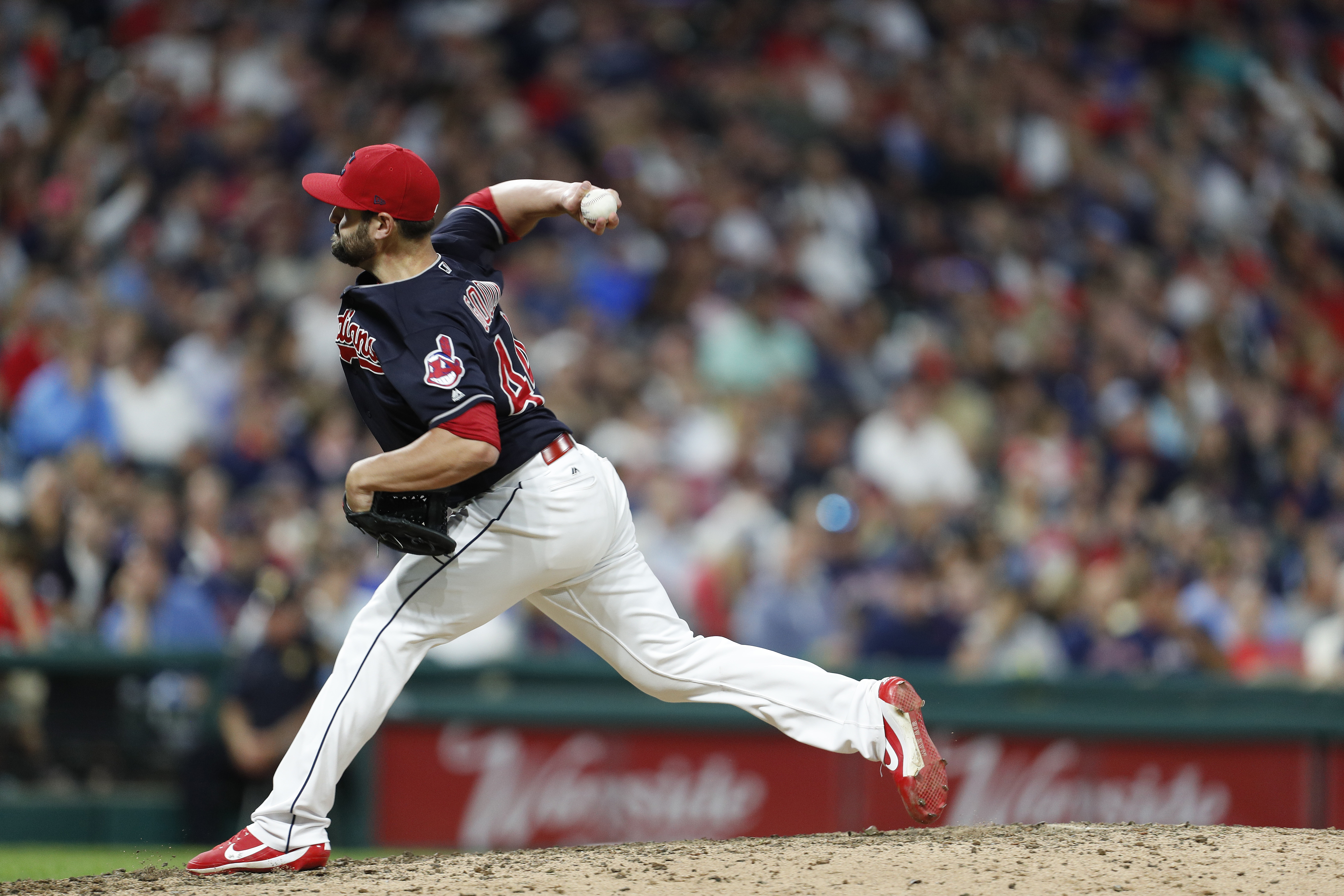 Entering 2017, Tyler Olson had pitched in just 12 Major League games and had a 5.63 ERA. He had been waived by both the Yankees and the Royals before the Indians picked him up last year. The lefty specialist was called up to Cleveland for the first time in July to give the bullpen some depth.
Safe to say, Olson has more than exceeded expectations: In 19 innings, he has yet to allow a run, and lefties are batting just .147 against him. His presence was especially helpful during Andrew Miller's stint on the DL, and he is expected to be a big contributor come October.
Nick Goody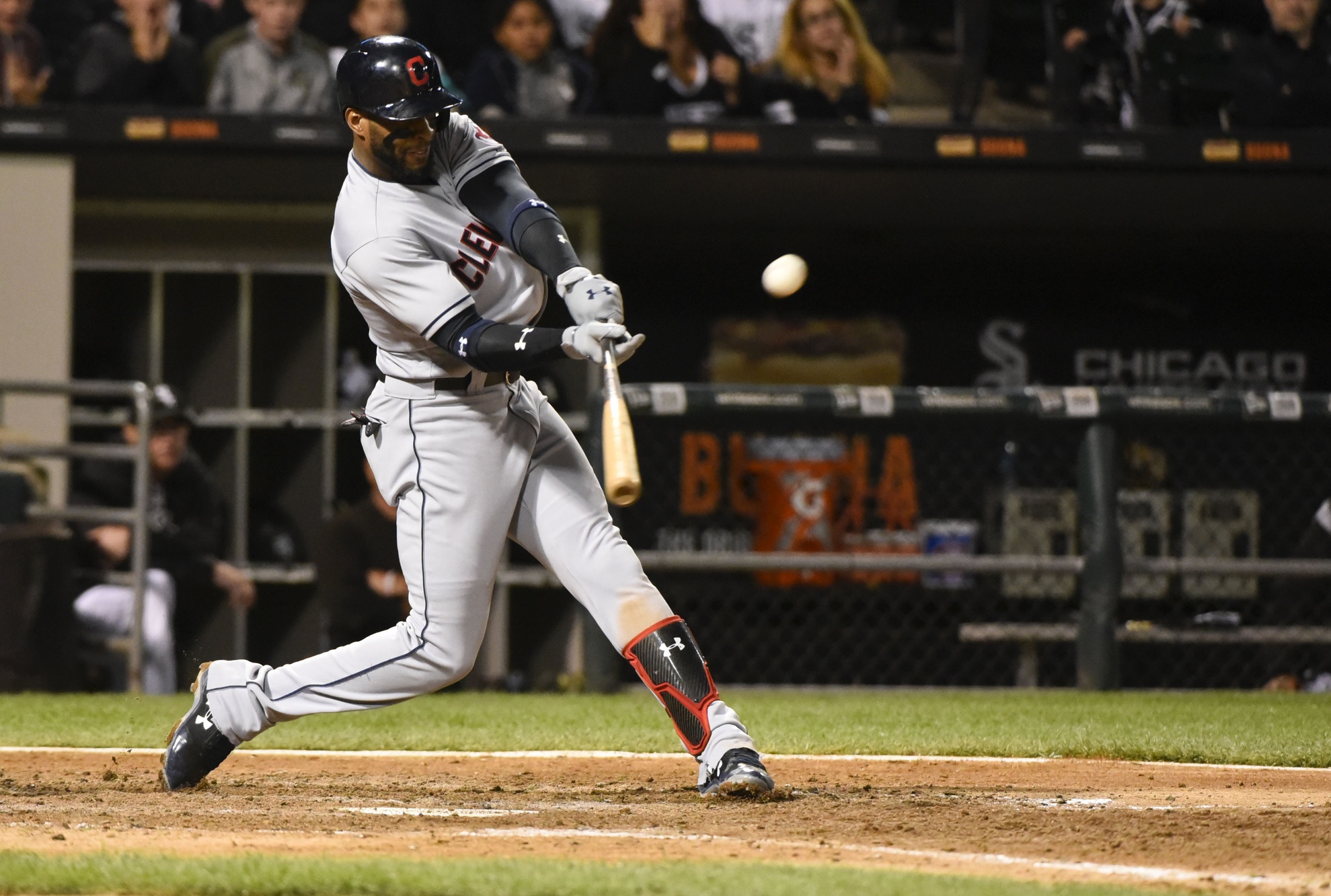 Unlike Olson, Goody made the Tribe roster out of spring training after being acquired from the Yankees via trade last December. His numbers in New York were nothing special, with an ERA of 4.67 and a WHIP of 1.471 in 34 career games.
Despite his less-than-stellar track record, Goody has become a rock in the Indians' already deep bullpen, with an ERA of 2.85 and a WHIP of 1.081 in 55 appearances this season. He is also averaging 12.1 strikeouts per nine innings, good enough for third best on the team.
Yandy Diaz
The 26-year-old Cuban was a last-minute edition to the opening day roster following the injury to Jason Kipnis. While he showed some promise, he was sent back down to the minors in May after hitting just .203 with 3 RBIs. However, when the injury bug once again hit the Tribe in August, Diaz was brought back to Cleveland, and fans quickly realized this stint was going to be much different.
Since rejoining the Indians on Aug. 22, Diaz has hit .310 with 9 RBIs in 28 games. He has also shown a penchant for getting on base, with 15 walks and a .420 on-base percentage. Diaz's bat (along with Giovanny Urshela's glove) has allowed Jose Ramirez to shift over to second base while keeping third solidly held down.