The Indians are set to meet the Red Sox in Game 1 of the American League Division Series.
To help you get a flavor of what's happening at Progressive Field, we've put together this collection on sights and sounds. GO TRIBE!
Denise Polverine talked to some of the behind-the-scenes crew at Progressive FIeld to see how they #RallyTogether. Watch below!
Here are the official bases for tonight's game!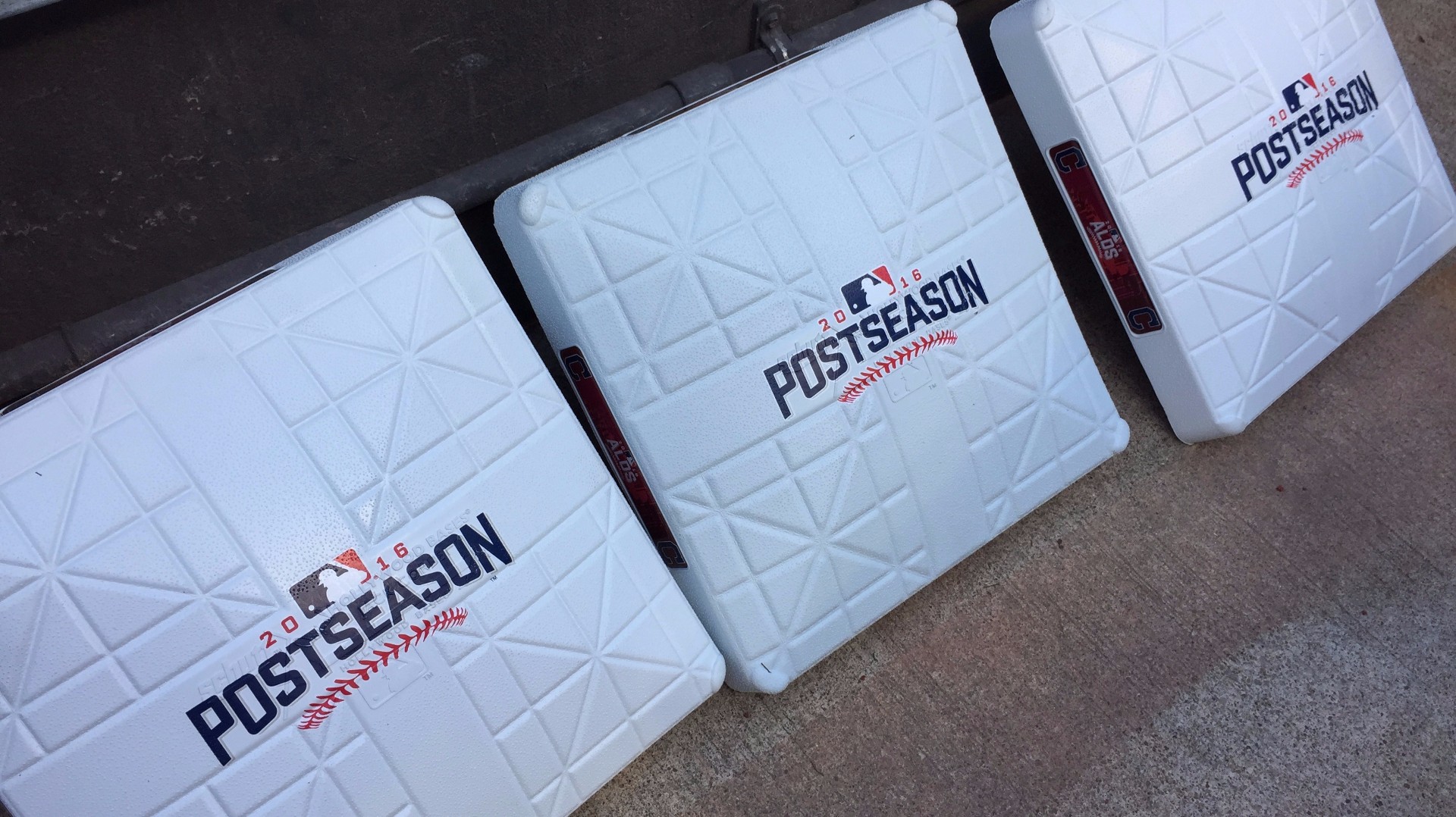 And we've taken some other pictures for you to enjoy!
PHOTOS l Countdown to Indians Fever