They're BAAAACK! The fall midge invasion is in full swing and, starting tonight, the mosquito-like flying invaders could likely make an appearance at Progressive Field this weekend.
They've already started "bugging" the lakeshore counties in Northeast Ohio and could easily become the "angels in the outfield (and infield)" for the Cleveland Indians as they take on the Toronto Blue Jays -- a decidedly home-field advantage.
GUIDE | Cleveland Indians 2016 postseason
With the Toronto Blue Jays visiting Cleveland, those players may not know what to make of them, but the Indians know about midges all too well.
Midges -- or muffleheads or muckleheads -- start swarming right after sunset. They end up sticking themselves onto cars that are driven through the swarms and cluster along and around doors and windows. They don't bite and are harmless.
Here's what they look like when they cover the windows at WKYC's building near Lake Erie.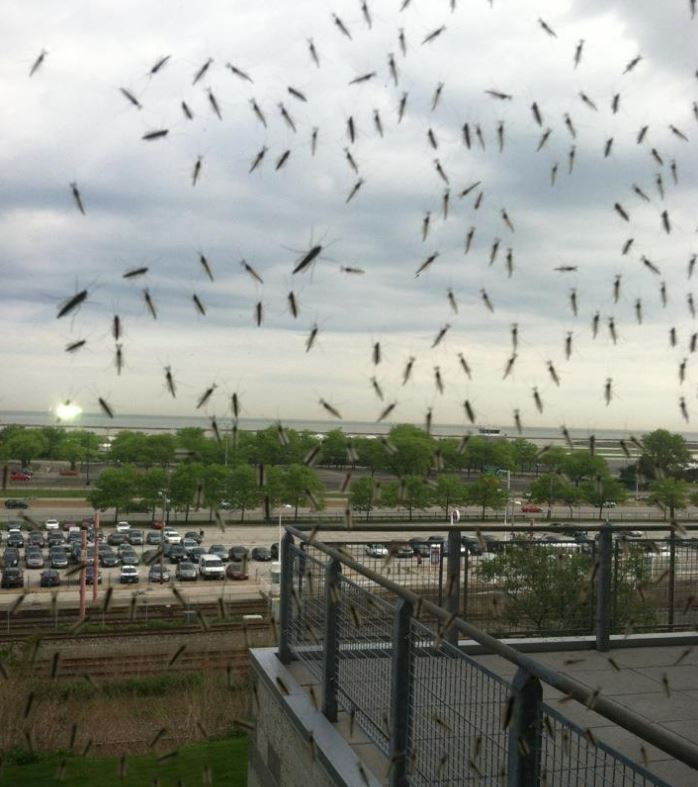 They make their appearance semi-annually, once in the springtime when Lake Erie warms up and again in the fall when Lake Erie cools down.
Then-New York Yankee and former Cleveland pitcher Joba Chamberlain had an infamous battle against the midges during Game 2 of the 2007 ALDS here in Cleveland on Oct. 5, 2007 when he was with the Yankees.
Despite taking precautions, a swarm of midges spent the eighth inning harassing Chamberlain, umpires and the Yankees fielders.