Fifty-two years all came down to one day of celebration in Cleveland Wednesday.
More than one million fans lined the downtown streets and packed the bars to witness the city's NBA championship parade.
Here are the five most memorable moments from Wednesday.
5. Fans went to great lengths for a better view -- literally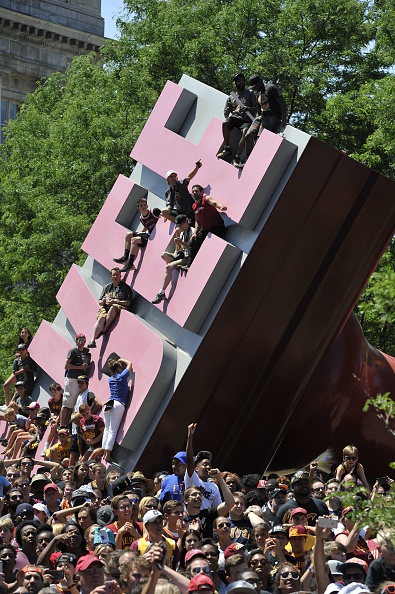 Fans scaled the Free Stamp and clamored up parking garages for better views of the parade. Others stood atop Porta Pots and bus stops to catch a glimpse of LeBron. One bus stop caved as fans stood atop it, sending some to the hospital.
4. Richard Jefferson said he'll stay one more year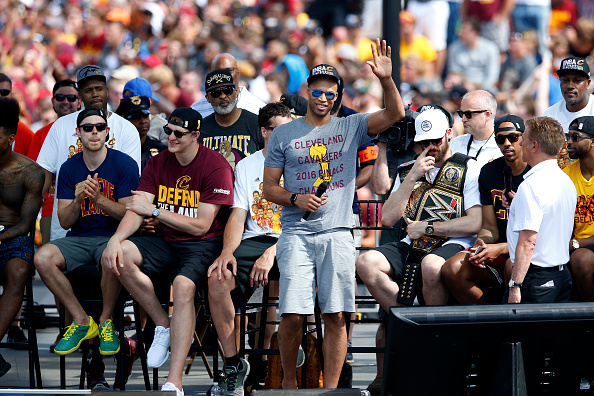 When it was Richard Jefferson's turn to speak on stage, chants of "One more year" rang from the crowd. Jefferson had announced following Game 7 that he plans to retire.
"You guys want me to stay one more year?" Jefferson asked. "All right, I'll stay one more year."
3. Fans filled the street to block parade traffic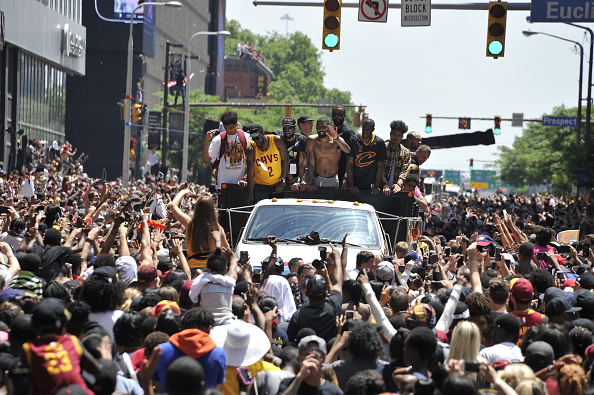 The parade and rally were supposed to end by 2:30 p.m. so that the city could make way for incoming fans for the Indians game. The rally didn't even begin until after 3:30 p.m.
The delay was largely due to fans filling the streets as the parade made its way down E. 9th Street and Lakeside Avenue, where there were no barricades to keep fans on the sidewalk.
2. LeBron James put his teammates first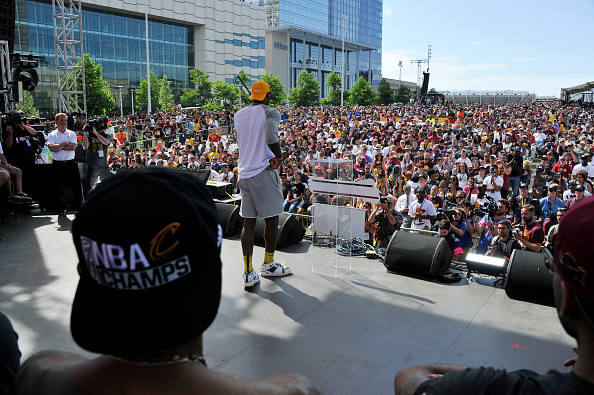 Fans in the crowd at the post-parade rally were growing antsy as they waited for LeBron to speak. When it was finally his turn, LeBron made sure to thank every single one of his teammates and coaches.
LeBron went down the line of his teammates and said a few words about each one.
"I'm nothing without this group behind me," he said.
Then, he turned his gratitude to the fans.
"I'm nothing with out all of you," he said with an expletive thrown in. "Let's get ready for next year."
1. Jim Brown handed off the championship trophy to LeBron James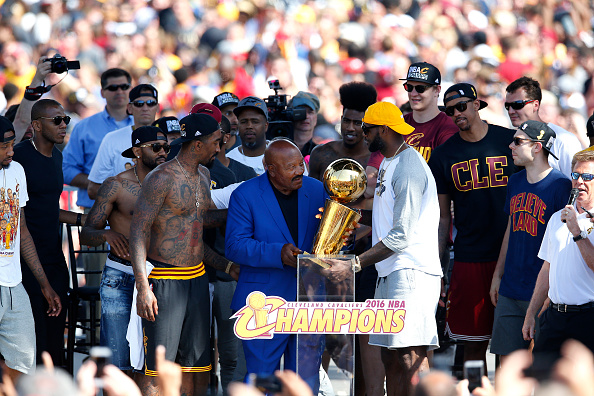 It was an iconic moment in Cleveland sports.
Jim Brown handed off the Larry O'Brien Trophy to LeBron James. It was one champion to the next, and it was a moment that Cleveland sports fandom awaited for 52 years.