I think if I were a Boston Celtic fan, I'd probably be feeling good heading into tonight's Game 1 of the Eastern Conference Finals against the defending NBA Champion Cleveland Cavaliers.
The Celtics have home court advantage in the series.
They are playing with 'house money.' No one expects them to knock off LeBron James and company. In fact, there were many around the league who thought that the upstart Wizards would knock Boston out in the Eastern Conference Semifinals.
They have an emerging superstar in Isaiah Thomas. A terrific coach in Brad Stevens.
The Celtics have the first overall pick in this year's NBA Draft and will probably have a high pick next year as a result of a ridiculously lopsided trade with the Nets four years ago.
But don't worry, Cavs fans, it's not their time yet.
You have LeBron James. They don't.
You have Kyrie Irving. They don't.
You have a team that is rested and refreshed after a 10-day break between series. A team that seems to have shifted into that championship gear after sleepwalking their way through most of the regular season.
The Celtics are a hard-working, scrappy bunch that embody the traits that their GM Danny Ainge used to display when he was a part of two of Boston's three NBA championship teams in the 1980s.
Which leads me to the only problem I have as this series gets ready to tip-off tonight.
I can't get this out of my mind: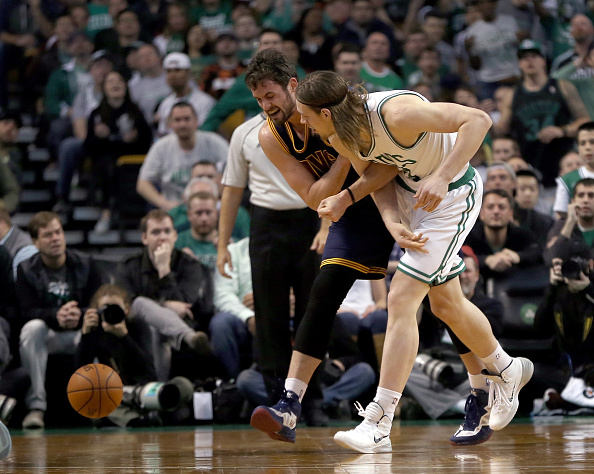 That image of Kevin Love having his shoulder dislocated while locking up with Boston's Kelly Olynyk during the playoffs two years ago still burns in my mind when I think about a Cavs-Celtics matchup.
So does this: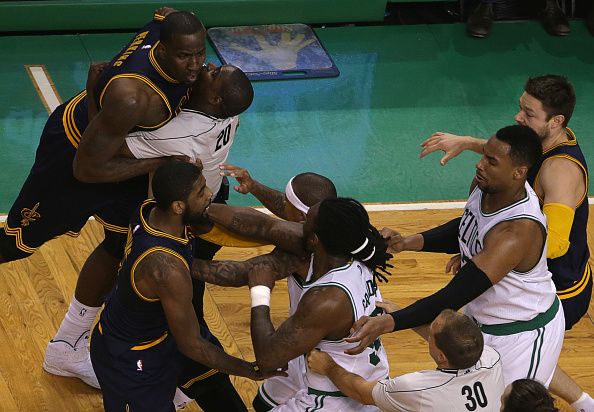 And this, too: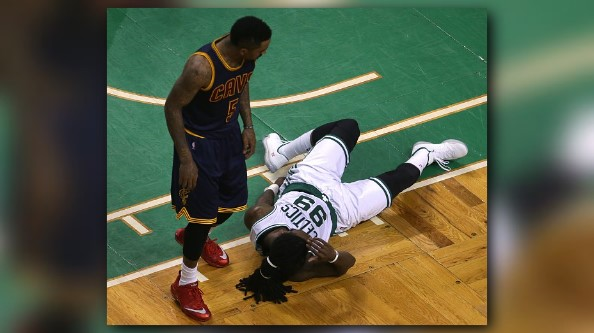 The Celtics will claw and scratch every step of the way in this series. That's just what they do. As long as the Cavs keep their cool and don't allow themselves to be sucked into responding to every cheap shot or hard foul, they'll be fine.
They're the better team.
But watch Jae Crowder. Keep an eye on Kelly Olynyk.
And let's all buckle in and enjoy the resumption of the Cavaliers' quest to #DefendTheLand.