The Cavaliers continue to receive all kinds of honors for winning the 2016 NBA Championship.
On Monday, the City of Independence, home to Cleveland Clinic Courts, the Cavaliers player development center and practice facility, ceremonially renamed a section of Brecksville Rd. (Rt. 21) to "Cavaliers Way" in honor of the 2016 NBA Champions.
The half-mile stretch begins at the intersection of Brecksville and Rockside roads, leading north to Cleveland Clinic Courts (6101 Brecksville Rd.).
Independence Mayor Anthony L. Togliatti presented the Key to the City to Cavaliers CEO Len Komoroski and GM David Griffin before leading the unveiling of two new "Cavaliers Way" street signs.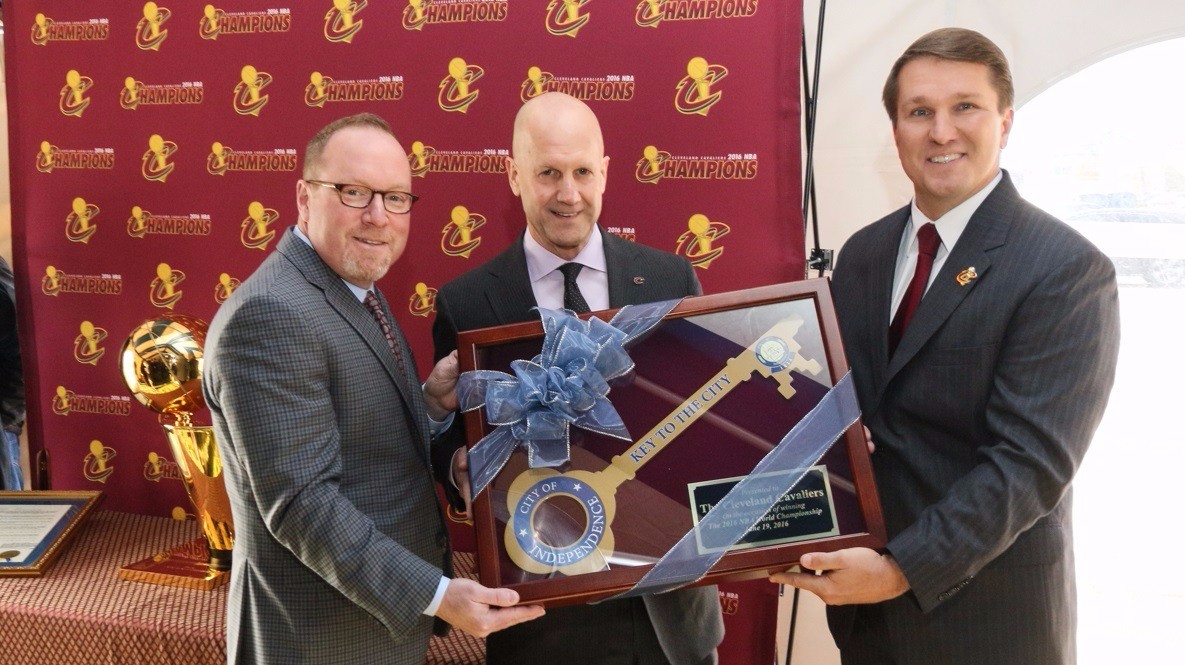 In July 2016, Independence City Council unanimously voted to pass the resolution to proclaim a designated portion of Brecksville Road be called "Cavaliers Way," to demonstrate appreciation and further awareness of the Cavaliers organization being part of the Independence community.