Kyrie Irving has arrived at Quicken Loans Arena for his first game as a Boston Celtic.
It's also Irving's first game in Cleveland since requesting a trade earlier this summer.
Irving arrived at The Q just before 11 a.m. Tuesday.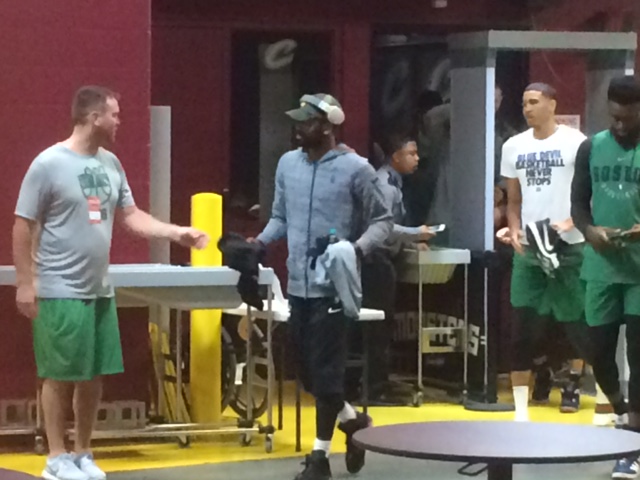 He also addressed the media in the early afternoon:
.@KyrieIrving doesn't want to get specific about his trade request from #Cavs "because that's not what real grown ups do." #3Cavs @wkyc pic.twitter.com/fQHbKCSld4

— Pat Chiesa (@PatChiesa) October 17, 2017
"Ultimately, my love will never change that I have for Cleveland."
- @KyrieIrving #Cavs #Celtics #3Cavs @wkyc pic.twitter.com/UChhvTsipp

— Pat Chiesa (@PatChiesa) October 17, 2017
The Celtics and Cavaliers tip off at 8 p.m. Doors open at 6:30 p.m.
The Cavaliers will reportedly honor Irving with a video tribute during Tuesday's pregame festivities. Irving requested a trade amid a summer full of drama after the Cavaliers fell to Golden State in the NBA Finals. The Cavaliers and Celtics completed a trade in August to send Irving to Boston in return for Isaiah Thomas, Jae Crowder, Ante Zizic and the Brooklyn Nets' unprotected 2018 first-round pick.