CLEVELAND -- Late in the fourth quarter of Game 6 of the NBA Finals on Thursday night, Stephen Curry did something he so rarely does: The Golden State Warriors star lost his cool.
After picking up his sixth foul of the game against the Cavaliers in Cleveland, Curry — clearly frustrated with the foul that was called and the overall outcome of the game — threw his mouthpiece toward the stands. It hit a fan sitting courtside, and Curry was ejected after picking up a technical foul. It was the first ejection of his career.
Stephen Curry fouls out, throws mouthguard at fan, says he's sorry pic.twitter.com/EMpWVvnxH8

— Kenny Ducey (@KennyDucey) June 17, 2016
See the moment again in slow motion:
MORE | Elryia Dairy Queen takes jab at Stephen Curry
Being the stand-up guy that he is, Curry went over to the fan, apologized and shook hands with him, but the heightened level of frustration from such an even-tempered individual said it all.
Turns out that fan was Andrew Forbes, son of a Cavs minority owner.
"He had every right to be upset," Warriors coach Steve Kerr said after the game. "He's the MVP of the league, he gets six fouls called on him, three of them were absolutely ridiculous."
TWEET | Stephen Curry's wife says Finals are 'rigged for money'
Was Kerr upset with Curry for letting his frustration show?
"I'm happy he threw his mouthpiece," Kerr said with a laugh. "He should be upset."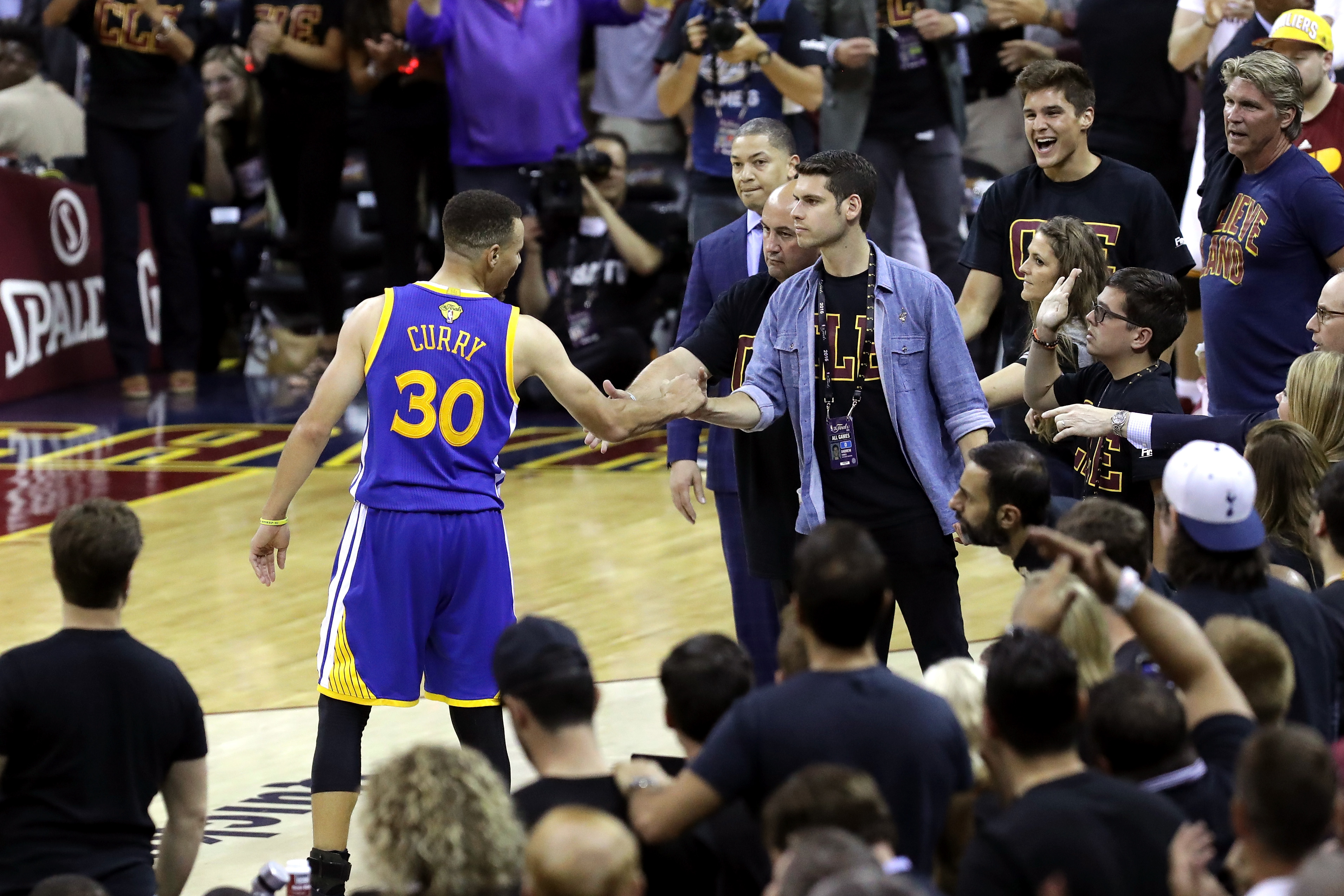 GUIDE | NBA Finals: Cavs vs. Warriors