Pass the tissues.
As the Cleveland Cavaliers get ready to open the team's regular season against the New York Knicks tonight, Nike released a new promotional video featuring LeBron James.
It's part of the shoe and clothing giant's new 'Come out of Nowhere' campaign.
Here's the video's YouTube description:
"Your circumstances don't determine your outcome. Come out of Nowhere like LeBron James. For those who are strong enough to believe, strong enough to pick themselves up off the ground, strong enough to do what the doubters say can't be done...Whether you are supposed to be here or not... Here you are."
Nike also released images of LBJ and Kyrie Irving that'll be popping up on billboards and other locations across the city: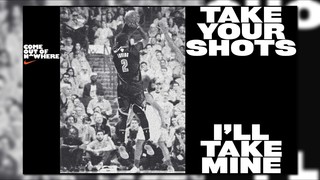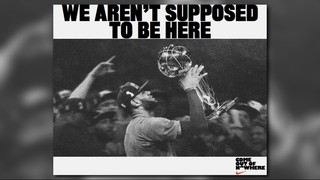 Here's a look at one of Irving's photos in action (MOBILE USERS: click here to view):
The energy in the city today is electric today + we can't get enough of it 🏀✨⚾️
A photo posted by GroundSwell Collective (@groundswellco) on
The team's ring ceremony begins at 7:30 p.m.