A great night was had by all as the Cleveland Browns presented their 19th annual Taste of the Browns event on Monday evening at FirstEnergy Stadium.
The event benefits the Greater Cleveland Food Bank as every dollar raised provides four meals to those in need across Northeast Ohio.
"We're proud to once again be a community part of the Cleveland Browns' First-and-Ten initiative and be working with them and some of the great culinary talent in the region to raise money to provide hundreds of thousands of meals to hungry Northeast Ohioans," said Kristin Warzocha, the president and CEO of the Greater Cleveland Food Bank.
More than $240,000 was raised.
We caught up first with event co-chair Rocco Whalen of Fahrenheit and Rosie and Rocco's, along with fellow chef Fabio Salerno from Lago East Bank and TownHall.
Among some of the 25 of the region's best and brightest chefs that put their talents on display to benefit the Greater Cleveland Food Bank were Michael Symon (B Spot Burgers, Lola Bistro, Lolita, Mabel's BBQ), Zack Bruell (Parallax, L'Albratros, Chinato), Dan Deagan (Deagan's Kitchen and Bar and Humble Wine Bar), Michael Thompson and Odell Boone (Pickwick and Frolic), and Eric Williams (Momocho and El Carnicero).
Browns players past and present were well represented.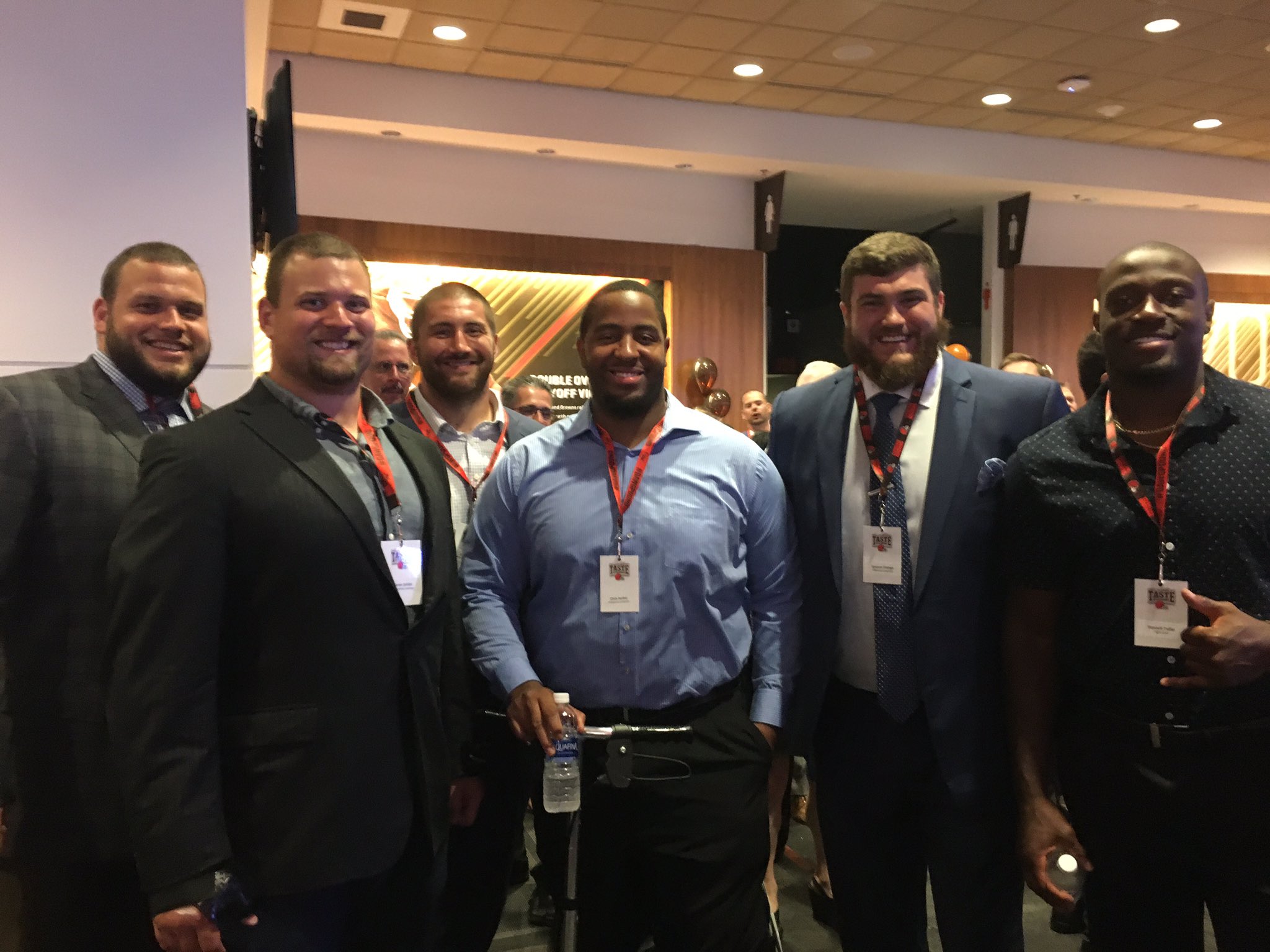 Browns All-Pro left tackle Joe Thomas is one of the other event co-chairs of 'Taste of the Browns' (along with former teammate Josh Cribbs). We spoke with Joe about his commitment to helping the Cleveland Food Bank, plus the overwhelming response he got after reaching 10,000 consecutive snaps played, and looking ahead to Sunday's game against the Colts.
Once he was done talking to WKYC, it was on to business for Thomas. First, he accepted a gift from the Browns commemorating the milestone:
The NFL's first offensive lineman and a 📸 of his 10,000th consecutive snap. pic.twitter.com/xRNyajytd6

— Cleveland Browns (@Browns) September 18, 2017
Then, a very generous donation for the Cleveland Food Bank:
And Joe and Annie Thomas just donated $10,000! All benefiting the @CleFoodBank! #give10 pic.twitter.com/596Fls2Q4o

— Cleveland Browns (@Browns) September 19, 2017