OK, I know what you're thinking: 'What great moments in the Browns versus Steelers rivalry are you talking about? There aren't any.'
When you've lost 6 of 7 and have a record of 6-29 against Pittsburgh since 1999, positives are in short supply.
But as the two teams get set to meet on Sunday at First Energy Stadium, I've compiled five great moments that stand out to me in the Cleveland versus Pittsburgh rivalry.
Now, here was my criteria: I picked games from my lifetime, and games the Browns actually won. So you won't be reminded of the Wild Card collapse, the first game of the expansion era, the Christmas Eve massacre, or anything like that.
Here we go!
1. November 23, 1986--Browns 37, Steelers 31 in OT at Cleveland Stadium. On his 23rd birthday, Bernie Kosar threw for 414 yards and the game winning touchdown pass to Webster Slaughter on a ridiculously good pump-fake.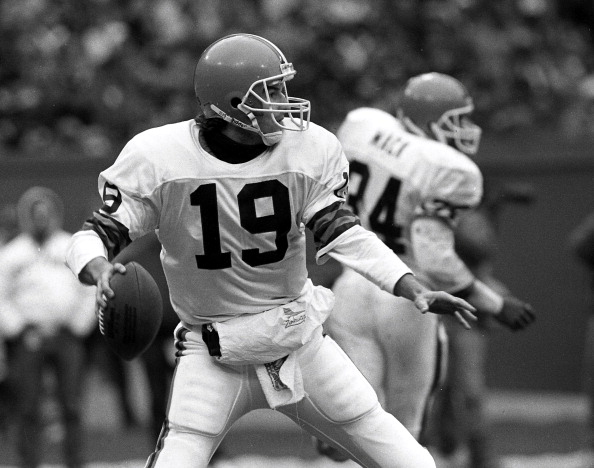 2. September 10, 1989--Browns 51, Steelers 0 at Three Rivers Stadium. Anytime you can embarrass Pittsburgh, it's a good day in my book. The Bud Carson era began with his defense forcing eight Steeler turnovers and returning three of them for touchdowns.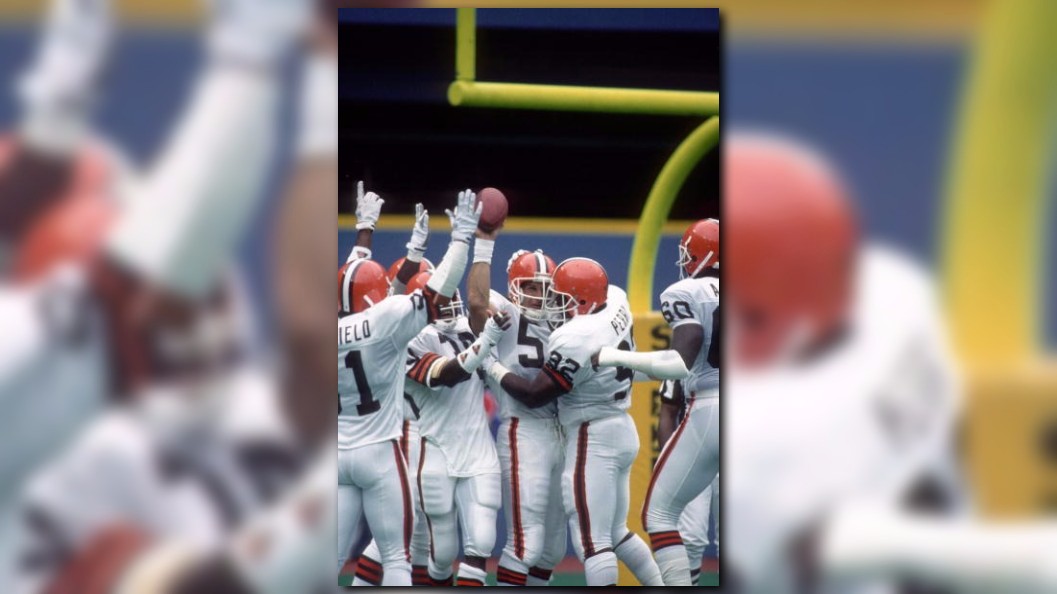 3. October 24, 1993--Browns 28, Steelers 23 at Cleveland Stadium. One of the great individual performances I've ever seen. Eric Metcalf returned two punts for touchdowns, the second one came with 2:05 to go to give the Browns the victory. This was one of the last really great moments the franchise would have before "The Move." Bernie Kosar was waived eight days later. And although the team would make the playoffs in 1994, a lot of goodwill between the team and the fans was lost.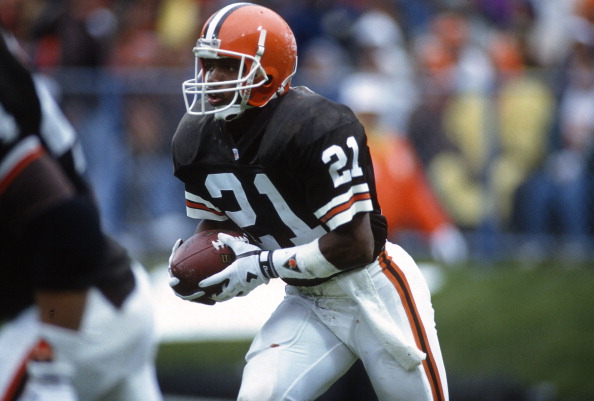 4. October 5, 2003--Browns 33, Steelers 13 at Heinz Field. The ONLY time the Browns have ever won at Heinz Field. Because when you play at Pittsburgh in primetime, why not embarrass them? Tim Couch threw for two touchdowns and ran for another score. This would be Couch's last hurrah as a Browns quarterback and really was Butch Davis' last great win as the team's head coach before he resigned in 2004.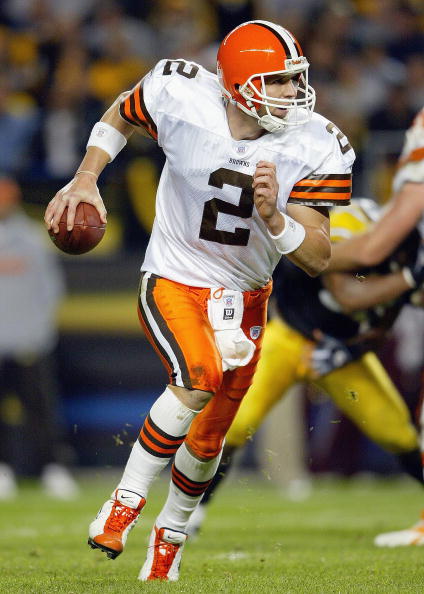 5. October 12, 2014--Browns 31, Steelers 10 at First Energy Stadium. Doesn't it warm your heart when you see the Browns physically dominate the Steelers at the line of scrimmage? Using Kyle Shanahan's zone-blocking scheme, Ben Tate and Isaiah Crowell combined for 155 yards and three touchdowns. Sadly, the game was also remembered for center Alex Mack's season ending broken leg. The Browns won four of their next six games to reach a high-water mark of 7-4, but the team never seemed to click nearly as well on offense without Mack.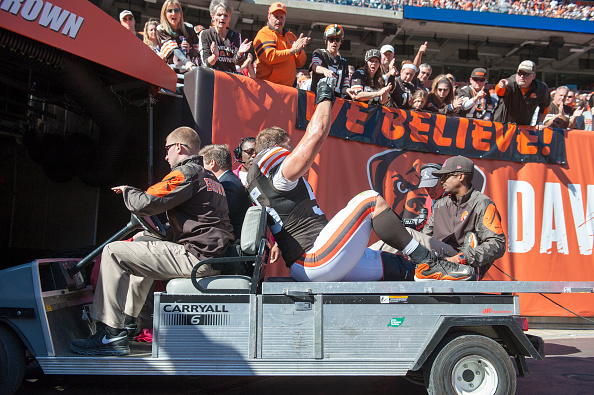 Just for comparisons sake, I consulted with an expert on this subject. None other than the "Voice of the Browns," Jim Donovan.
Jimmy picked three games from the expansion era that stood out to him in the Browns-Steelers rivalry.
1. September 17, 2000--Browns 23, Steelers 20 at Cleveland Browns (now First Energy) Stadium. From Jimmy: "That was the first home win for the new Browns. Also, the game finished with a controversial sack by Courtney Brown that the NFL later said was a mistake by the referees."
2. October 5, 2003--Browns 33, Steelers 13 at Heinz Field. (Nice to know that great minds think alike) "On that night we saw Tim Couch play his finest game as a Brown. He looked like the guy they expected with the first overall pick."
3. December 10, 2009--Browns 13, Steelers 9 at Cleveland Browns Stadium. "It was so cold that night. But Josh Cribbs was unbelievably good and the Browns knocked their rivals out of the playoffs."
What are your favorite moments from the rivalry? Let us know on Twitter and Facebook. You can catch some images of the Browns vs. Steelers in our photo gallery below:
PHOTOS: Browns vs. Steelers through the years
CLEVELAND, OH - OCTOBER 10,1976: Defensive end Joe "Turkey" Jones #64 of the Cleveland Browns sacks quarterback Terry Bradshaw of the Pittsburgh Steelers during a game on October 10, 1976 (Photo by: Paul Tepley Collection/Diamond Images/Getty Images)
CLEVELAND, OH - OCTOBER 10,1976: Defensive end Joe "Turkey" Jones #64 of the Cleveland Browns sacks quarterback Terry Bradshaw of the Pittsburgh Steelers during a game on October 10, 1976 (Photo by: Paul Tepley Collection/Diamond Images/Getty Images)