The more things change, the more they stay the same.
Sometime on Wednesday, Browns Head Coach Hue Jackson is expected to announce the team's starting quarterback for not only Saturday's preseason game in Tampa, but also for the start of the regular season against the Steelers.
Veteran Brock Osweiler and rookie DeShone Kizer have been vying for the job in camp, and Jackson said on Tuesday that he's comfortable with the decision he is about to make. "I think I feel pretty good about where I am. I have been feeling pretty good about what I feel and what I think for a little while now, but you have to let things, as I have always said, play out," he told reporters on a conference call.
As we all know here in Cleveland, summer is not summer without a quarterback controversy. There have been several of note since 1999. As we wait for Jackson to make his decision, let's look back on some of the Browns QB battles of the past.
1. 2003--Tim Couch vs. Kelly Holcomb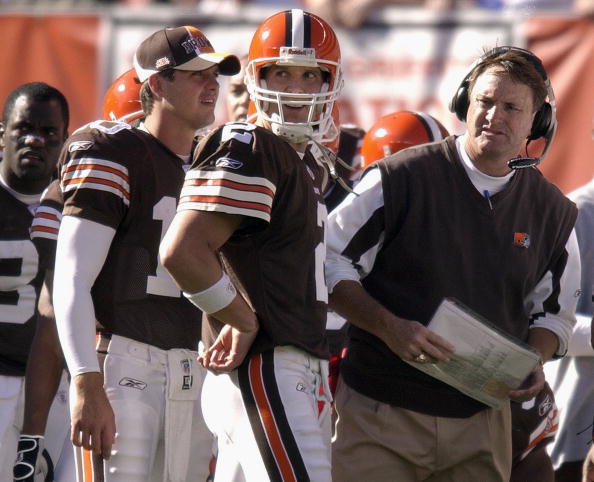 Tim Couch could never catch a break. He played behind a pitiful offensive line for his first couple of years with the Browns, and when he finally takes them to within earshot of the playoffs in 2002, he gets injured in the season finale against the Falcons.
Enter Kelly Holcomb.
Holcomb threw for 429 yards in the Wild Card loss to the Steelers and put himself in position to win the job the following summer. Head Coach Butch Davis opened things up for a competition in camp and memorably declared that he had a 'gut feeling' that Holcomb was the right man for the job. Except for one last shining moment in Pittsburgh on a Sunday night, Couch never was the same again.
2. 2007--Charlie Frye vs. Derek Anderson vs. Brady Quinn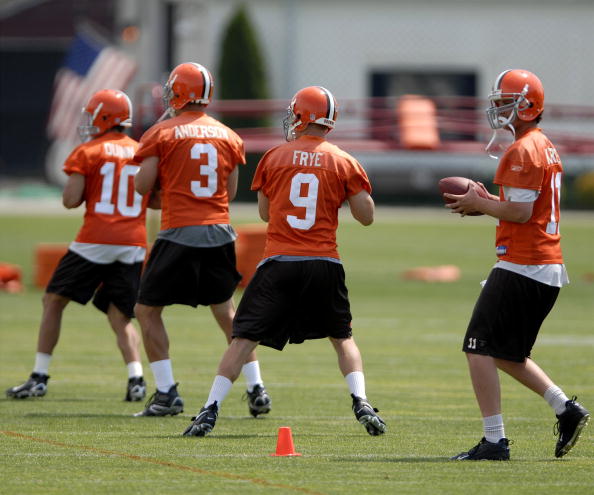 Head Coach Romeo Crennel famously flipped a coin to decide who would start the Browns' preseason opener against Kansas City. (Let the record show that Frye, the University of Akron product from Willard, won the toss) I've always been convinced that had Quinn not held out in a contract dispute, he may have ultimately been the winner of the competition.
Instead, Frye was the opening day starter against the Steelers. It was a disaster. He was 4-10 for 34 yards and an interception, before being pulled in favor of Anderson. The Browns lost to Pittsburgh, 34-7, and Frye was shipped off to Seattle the following week.
Derek Anderson would put together the finest season by a Browns quarterback in the expansion era, throwing for just under 3,800 yards with 29 touchdowns and represented the team in the Pro Bowl.
3. 2012--Brandon Weeden vs. Colt McCoy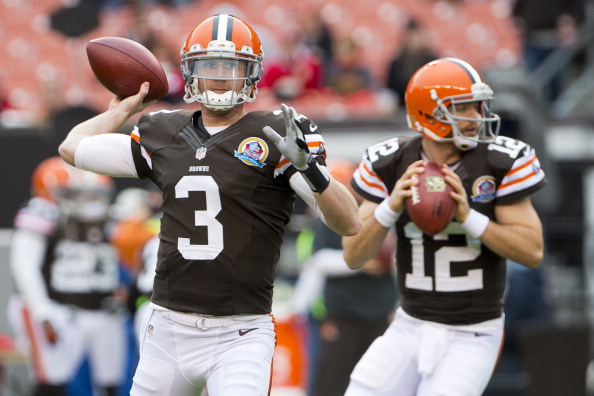 The one thing that Browns fans were waiting for after Mike Holmgren became the team's president in 2010 was a franchise quarterback. Surely the man who had helped develop everyone from Montana, to Young, to Favre, could pick this team a signal caller that would finally end the drought.
Holmgren tried Jake Delhomme. No.
Seneca Wallace. No.
He picked Colt McCoy in the third round of the 2010 draft. Say this for Colt, despite being undersized, you could never question the man's heart. But Holmgren was looking for someone with a big arm to rocket the football through the icy cold and winds on the North Coast. In 2012, he failed to entice Indianapolis to give up the first overall pick for Andrew Luck, and settled on 29-year-old Brandon Weeden later in the first round.
Weeds completed less than 50% of his passes in preseason, but was good enough to beat out McCoy.
How bad did things get for Colt? Then-GOP vice presidential nominee Paul Ryan mistaked McCoy for Weeden during a stop in Berea.
And Weeden? His regular season debut against the Eagles was highlighted by four interceptions and this: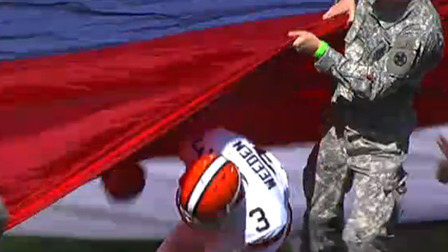 4. 2015--Josh McCown vs. Johnny Manziel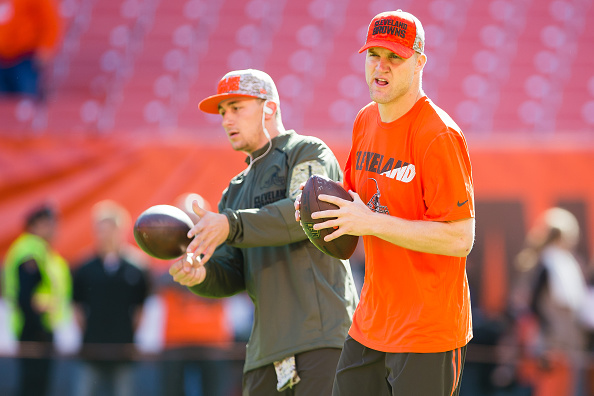 You thought we'd go an entire webstory without bringing up Johnny, didn't you?
Of all of the 'quarterback battles' we've seen since 1999, this might have been the least contentious of them all. Josh McCown is an all-around good guy and seemed to understand that he was brought in to be the 'bridge quarterback' to Johnny. I've always believed that McCown really wanted to be someone who could help guide Manziel through the rough waters of the NFL, both on and off the field.
It was not to be.
Head Coach Mike Pettine left the door open for Manziel throughout the summer, but turned to McCown to start the season in New York against the Jets.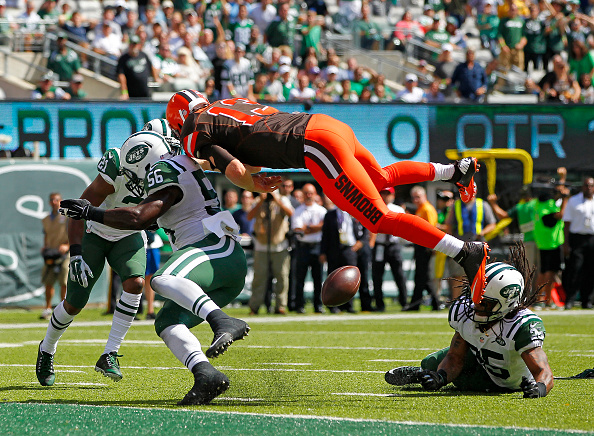 That's pretty much a microcosm for how the season turned out.
And that brings us up to:
5. 2017--Brock Osweiler vs. DeShone Kizer
I have to be honest, I didn't think Osweiler would even be in Berea to participate in the quarterback derby after his acquisition back in March. It seemed like he was just a piece they brought in to help sweeten the pot to go get Jimmy Garoppolo. But the former Bronco and Texan is still here, and quickly surpassed Cody Kessler as the front-runner once camp got underway.
Kizer is tantalizing. He's still got a long way to go in terms of development, but you can't deny his arm strength and his playmaking potential.
This will be a tough call for Jackson. Do you go with the guy who is more NFL-ready now? Or do you go with the future?
Let's just hope that Hue leaves his coin at home.