MONTVILLE TOWNSHIP, Ohio -- All lanes of I-71 North between I-76 and Route 18 in Medina County were closed for several hours Tuesday morning due to a crash.
The roadway reopened around 5:50 a.m. -- more than three hours after it was closed.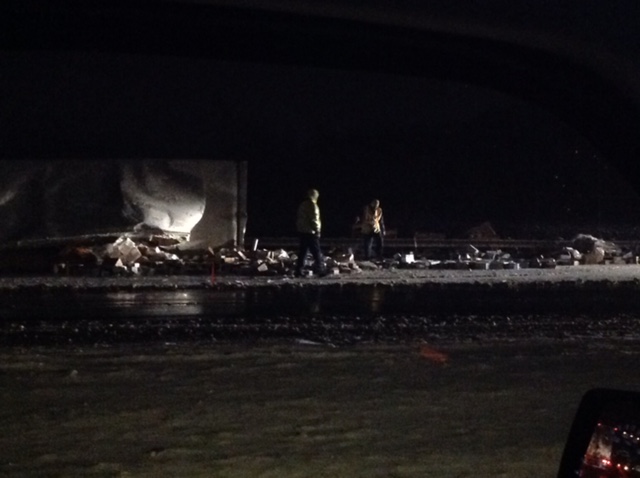 Montville Police posted a series of photos from the crash on Facebook around 3:15 a.m. showing an overturned semi.
Injuries are reported with the crash.
PHOTOS | Semi crash closes I-71 North in Medina
March 14, 2017: A semi crash caused the closure of I-71 North between I-76 and Route 18 in Medina. (Photo: Montville Police Department)
March 14, 2017: A semi crash caused the closure of I-71 North between I-76 and Route 18 in Medina. (Photo: Montville Police Department)