Spending time enjoy Lake Erie maybe part of your holiday plans, but this morning communities across the Great Lakes region came together in a grassroots effort to bring attention to threats facing the lakes.
Occurring to "All Hands on Deck" organizers more than 45 communities in 5 states and Ontario committed to take part. On the shores of Lakeside Chautauqua, roughly a thousand people joined hands to celebrate the lake.
"We enjoy the pathway along the lake and we hope to keep it clean for future generations," said Lynn Allen.
"A lot of drinking water, recreation fun and just beauty," said Paul Ruttenctter referring to Lake Erie.
Lakeside Chautauqua & the Lake Erie Foundation co-sponsored the event.
"This event was one way to symbolically show our support as a community and hopefully inspire another communities help raise the level of awareness," said the President and CEO of Lakeside Chautauqua, Kevin Sibbring.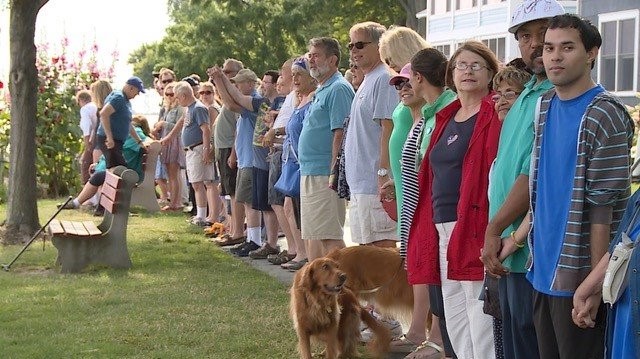 "To see the entire shore line covered with caring individuals, hand and hand, all the way out to the lakeside pier, its pretty emotional quite frankly. It shows what the spirit can do when everyone comes together," said Lake Erie Foundation President Jim Stouffer
Other "All Hands on Deck" events were scheduled in Cleveland, Sandusky and Marblehead.