Much of northern Ohio is going to see the potential for frost overnight early Sunday morning as temperatures fall into the 30s.
The National Weather Service has issued a FROST ADVISORY from 2 a.m. until 8 a.m. Sunday morning for the following counties: Lorain, Erie, Richland, Ashland, Medina, Wayne, Holmes, Summit, Portage, Geauga, Trumbull, Ashtabula Inland and Mahoning.
Here's a look at the specifics:
* TEMPERATURE...Lows in the mid 30s.
* IMPACTS...Frost will develop and unprotected or sensitive vegetation may be damaged.
PRECAUTIONARY/PREPAREDNESS ACTIONS...
A Frost Advisory is issued when frost is expected during the growing season. Those with agricultural interests are advised to harvest or protect tender vegetation. Potted plants outdoors should be covered or brought inside.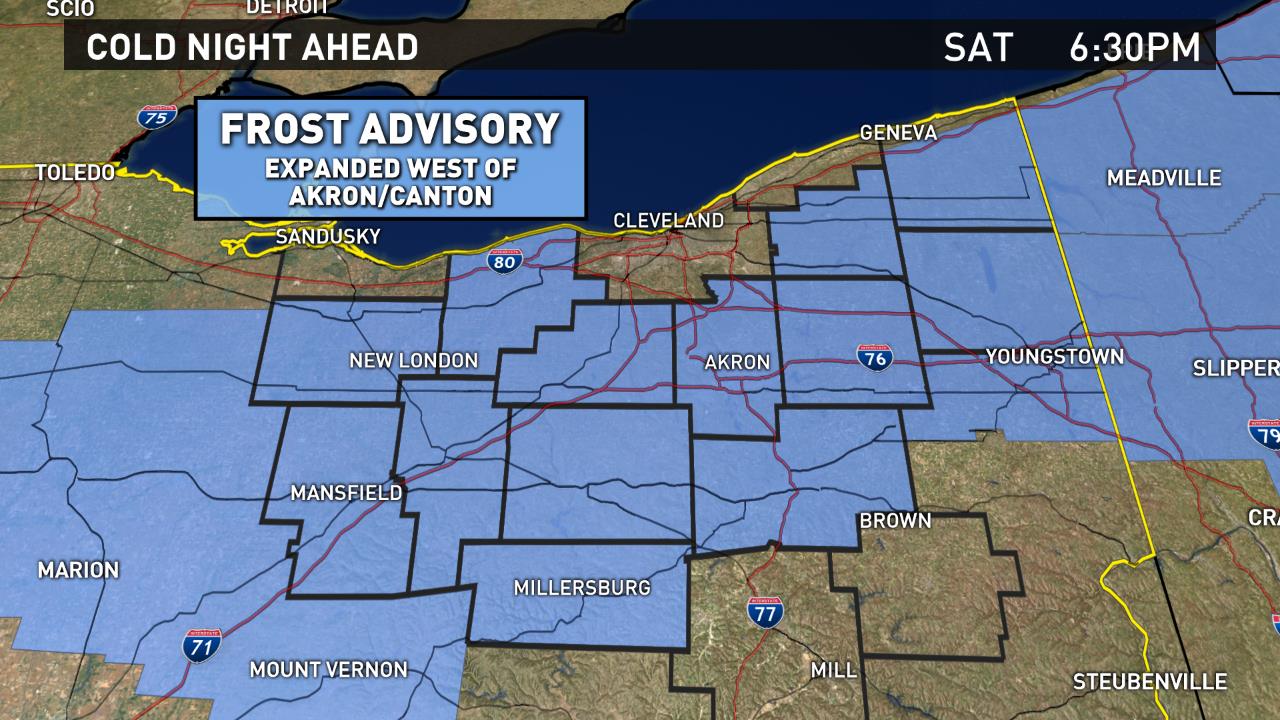 ---
Follow the Channel 3 Weather Team on Twitter @wkycweather and on Facebook