Florida Governor Rick Scott says Hurricane Irma is on track to be the most catastrophic storm ever for the state.
While millions of people are evacuating Florida, others have decided to stay and take steps to make sure they're safe.
Mark Hagman and his wife live in Lakeland, Florida which is east of Tampa. On its current track Irma's eye will go right over Lakeland on late Sunday night or early Monday morning, but they'll feel her effects much earlier.
They are not in an evacuation zone and have chosen to stay put. To prepare they've stocked up on food, water, gas and cash.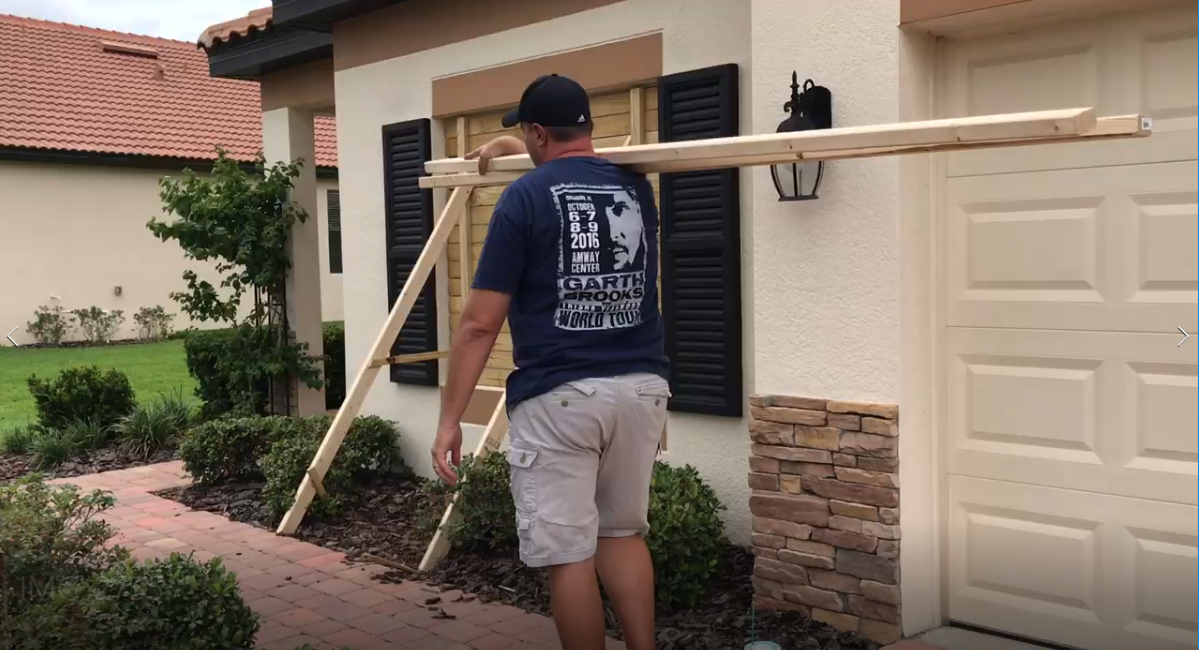 Nearly everyone in Lakeland is boarding up their windows. It's become a neighborhood event in Mark's area, as neighbors lend their time to help each other.
They've had to zip-tie their mailboxes so they don't blow away.
Mark says preparing for a hurricane creates a strange sense of camaraderie with your neighbors.
"Suddenly you really get to know your neighbors really well and you talk to them and you're going outside and you're not on electronics and you're not on things of that nature. And just like last night, we were just kind of spent from four or five hours of putting boards up and we just sat outside and talked for like three or four hours. It was very fun," said Mark.
Mark is the father of Channel 3 photographer Raquel Hagman.