The majority of the nation located east of the Mississippi can expect a calm, cool and mainly sunny day to unfold tomorrow.
Sunshine and warmth will grace the Gulf Coast, making for a pleasant day. Unsettled weather is expected to stretch from Arkansas to the Upper Midwest, where conditions will be mild, but cloudy and damp. Relatively warmer, drier air is poised to surge through the High Plains.
This will make for a nice, bright day throughout that region as well as the Four Corners states. This will contrast a storm sweeping through the northern Rockies, which will bring wintry precipitation through the region, mainly during the morning hours.
A fresh storm will barrel into the coastal Pacific Northwest, while California remains seasonably mild and dry.

SPECIAL WEATHER

No new information for this time period.

WEATHER HIGHLIGHTS

No new information for this time period.

DAILY EXTREMES

National High Monday 87 at Yuma, AZ

National Low Monday 4 at Plentywood, MT

_____

Copyright 2017 AccuWeather
---
CURRENT NATIONAL SATELLITE:
CURRENT NATIONAL TEMPERATURES:
YOUR TRAVEL FORECAST: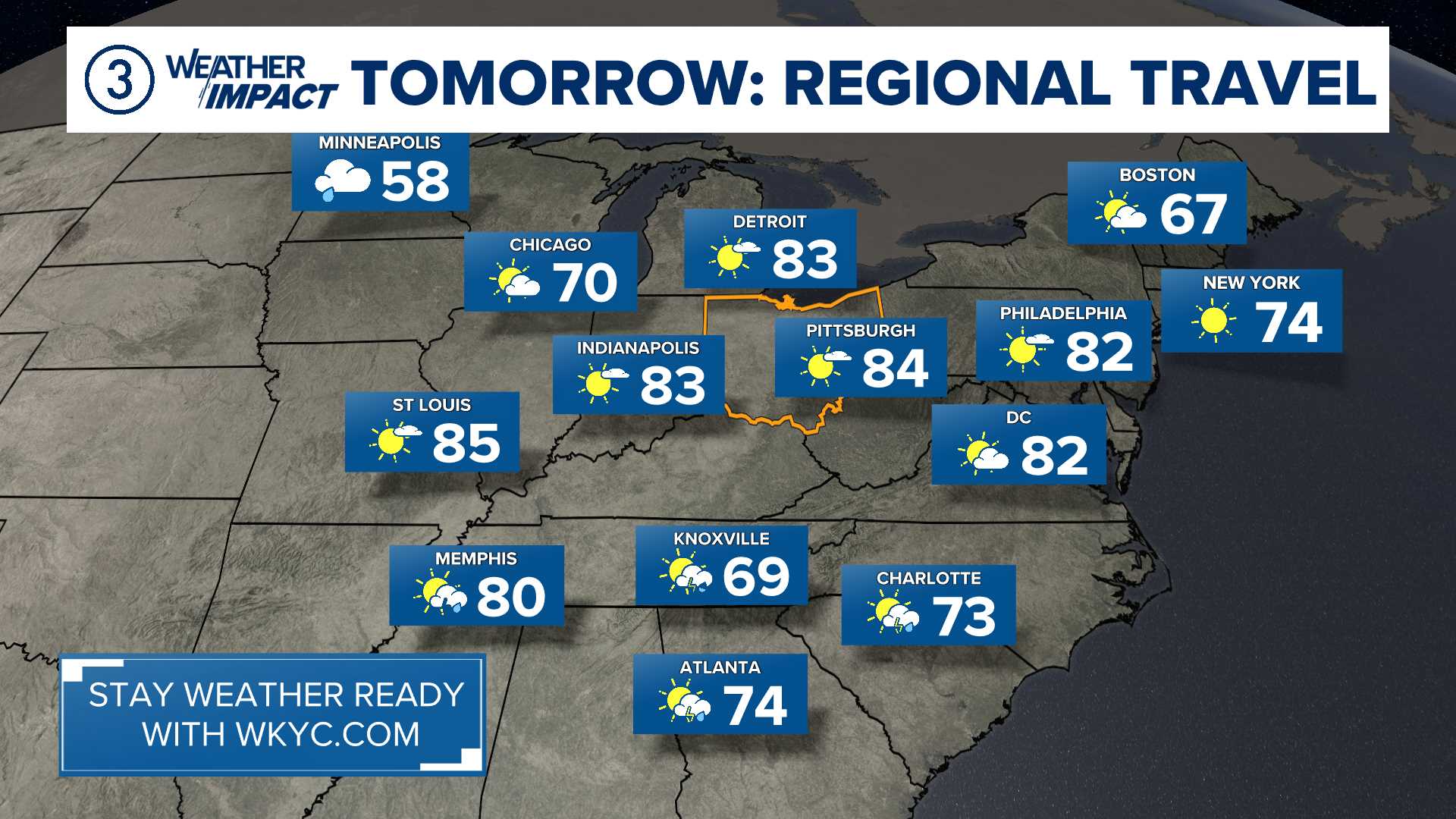 ---
Follow the Channel 3 Weather Team on Twitter @wkycweather and on Facebook