Unseasonably mild conditions will linger along the Northeast coast tomorrow.
Showers will sweep across New England and the central Appalachians ahead of a push of cooler, more seasonable air that will first settle over the Great Lakes.
Showers and even a few thunderstorms will extend into the lower Mississippi Valley amid warm, sticky air. The Southern Atlantic Seaboard and southern Plains will be dry and mild. Snow will expand from the northern Rockies to the Dakotas and Minnesota with a small area of wintry mix to the south.
Wet and wintry weather will persist across the Pacific Northwest and dive southward across Northern California, where burn-scarred areas could face localized flooding. Snow levels will fall in the northern Sierra.
The Four Corners region will stay dry.
SPECIAL WEATHER
No new information for this time period.
WEATHER HIGHLIGHTS
No new information for this time period.
DAILY EXTREMES
National High Thursday 94 at Fort Worth, TX
National Low Thursday 12 at Bodie State Park, CA
_____
Copyright 2017 AccuWeather
---
CURRENT NATIONAL SATELLITE:
CURRENT NATIONAL TEMPERATURES:
YOUR TRAVEL FORECAST: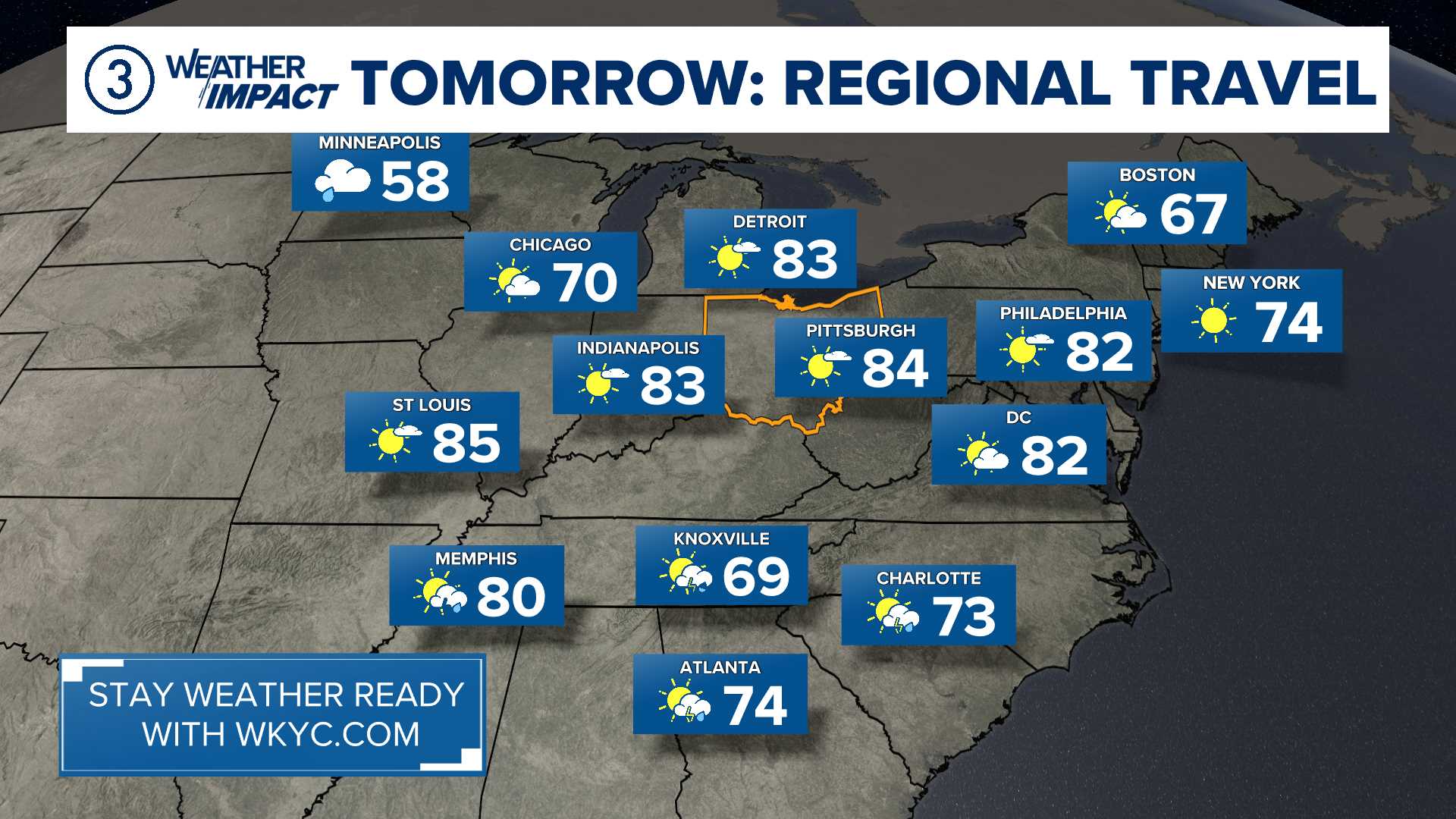 ---
Follow the Channel 3 Weather Team on Twitter @wkycweather and on Facebook